Despicable Me 2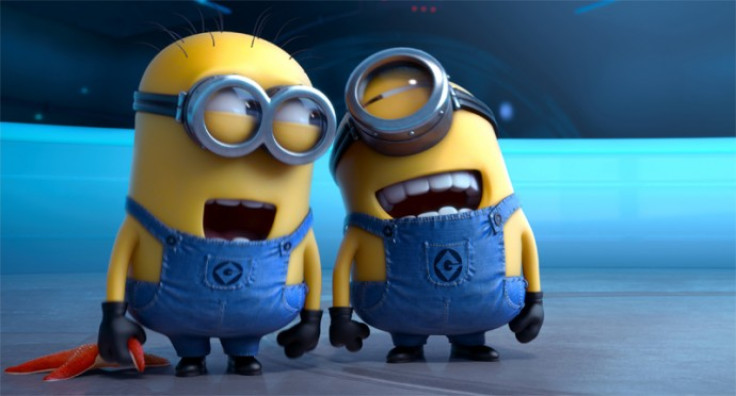 Simply put, if you liked the first Despicable Me, you're going to love the second one! Practically everything audiences adored in the debut instalment is present in the sequel: Gru's cringe-worthy villainy, cute little Agnes and lots upon lots of Minions.
Set some time on from the previous film, Gru is now completely content in the role of doting daddy rather than diabolic baddie, using his minions to produce jams rather than evil plans! But when the Anti-Villain League (AVL) approaches him, asking for his help catching a new bad guy threatening the world, he is tempted into the world of gadgets and gizmos once again.
Before, viewers saw Gru's heart open up to caring for Margo, Edith and Agnes, this one sees him warming up to the idea of a love interest. Agent Lucy Wilde (voiced by Kristen Wiig) is assigned to Gru to help him capture the elusive new villain and, as you would expect from a child's film, of course sparks fly between the pair! The love story is pretty cute, while also teaching little eyes in the audience that beauty isn't skin deep.
Wilde holds a lot of the comedy in the movie, lending it to appeal more to girls in the audience, which was something perhaps missing in the first, and Wiig executes her character perfectly, playing it a little ditsy, but with a warm heart and dedication.
Despicable Me 2 comes across a little more slapstick than the first and it seems that most of the gags are aimed at a slightly younger audience. It doesn't have as many sentimental, touching parts as the first and the plot does seem a little more kid-friendly and basic (there are an awful lot of Minion scenes in this instalment), but nevertheless the sequel holds its own in a genre that is otherwise tricky.
Watch this if you enjoyed: Kung Fu Panda, Madagascar, Frozen, Up, Wreck It Ralph, Turbo, Cloudy With A Chance Of Meatballs, Megamind, Ice Age.
Available on Netflix UK.
The Returned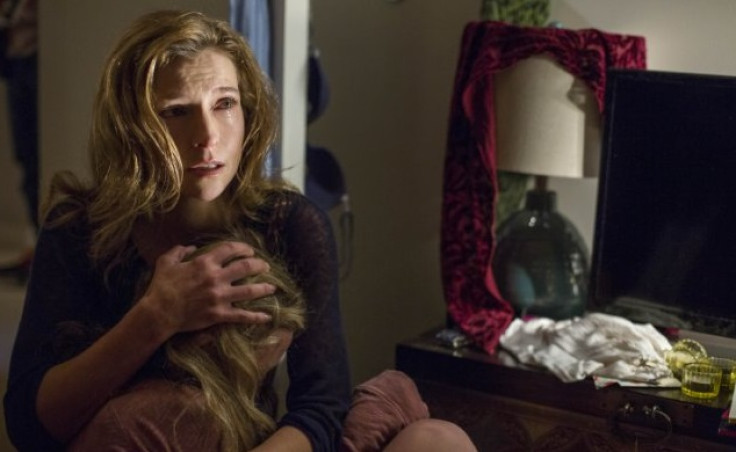 A Netflix Original series, The Returned is based on the International Emmy Award-winning French series Les Revenants (which was broadcast internationally under the same name). Set in the US this time around, the show centres on the residents of a small mountain town, as their lives begin to turn upside down when several people who have long been dead come back to their family and friends.
But being deceased isn't the only problem. Some have been dead a lot longer than the others, meaning they don't have anywhere, or anyone to go to. The newer ones to the afterlife have their own problems, as they tackle the fact that everyone in the town still knows them and doesn't take too kindly to them pitching up to school just a few months after they were supposedly in a fatal school bus accident.
It's dark and violent while also being creepy, chilling and emotional, but tells the story in such a way that it makes you think about cherishing the people you have around you while you can because you never know what will happen tomorrow.
The American version begins the same as its European counterpart, but starts to veer off into alternative character development plots from episode three, so it's definitely worth a watch even if you were a avid viewer of the original. Most of the time it's just nice to not have to concentrate on the screen for every second of the episode in fear that you may miss a crucial plot point in one of the subtitles.
Watch this if you enjoyed: The Bridge, Resurrection, The Leftovers, Bates Motel, The Tunnel, Between, Wayward Pines, The Whispers.
Available on Netflix UK and US.
The World's End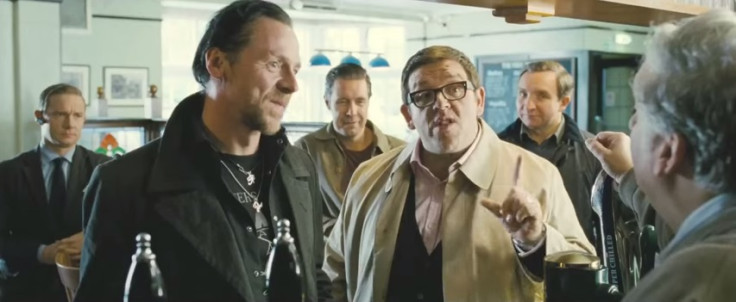 Edgar Wright, director/writer of both Shaun Of The Dead and Hot Fuzz, helms the last in the Cornetto Trilogy. The World's End, fronted by his two favourite teammates Simon Pegg and Nick Frost, includes some other very famous names in the biz thrown in for good measure.
Gary King (Pegg), a 40-something man, still as attached to his past as he is his 1980s leather jacket, suddenly remembers a failed attempt at a pub crawl he tried with his four mates back when he was at school. Fuelled by the fact that he was only truly happy on that night, he drags the reluctant, now grown-up group back to their hometown of Newton Haven to finish what they started.
Amongst jibing about Gary's lack of respect for anyone but himself and the fact that he can't let go of the past, the gang realise their once boring, lifeless town is a even more boring and lifeless than it once was. And it's not long before they realise why; an army of The Invasion-type aliens have taken over all of Newton Haven's residents and they're looking for some new recruits...
It's a silly premise, but that's what we expect from the comedy threesome and it works just as well as the earlier two films. Unlike the others however, The World's End has a few surprisingly touching moments, trying to put forward the message of living-for-the-now and not forgetting the important things in life, which sometimes only just succeeds in the barrage of gags and geezer antics.
Simply put, if you enjoyed the two previous Cornetto films, then it is virtually impossible to dislike this one. Quintessentially British in its humour, the dry jokes work well with the mix of everyday life subject matter of five middle-aged men and a lot of pubs, and the slight sci-fi/fantasy angle.
Watch this if you enjoyed: Paul, Shaun Of The Dead, Hot Fuzz, Attack The Block, The Watch, Mars Attacks, Scott Pilgrim vs. The World, The Hitchhiker's Guide To The Galaxy.
Available on Netflix UK.
Interview With The Vampire: The Vampire Chronicles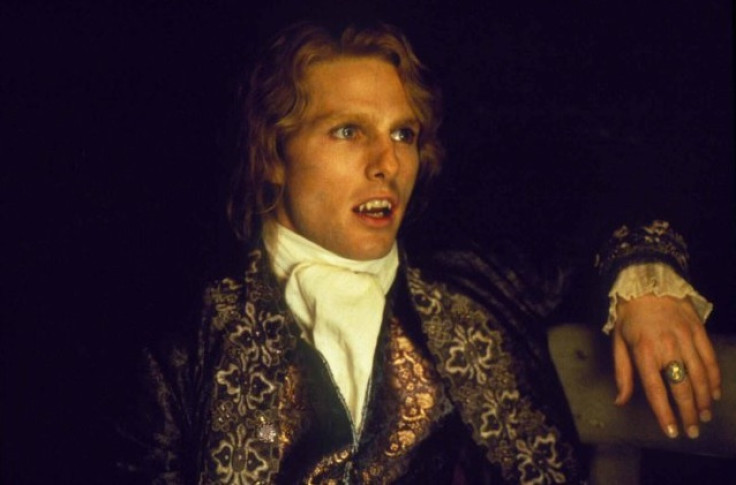 If you're not planning on going out and watching Tom Cruise in the latest Mission: Impossible movie, Rogue Nation, this weekend, then why don't you kick back in the comfort of your own home and watch the Hollywood star in one of his older movies - Interview With The Vampire - instead?
Based upon the novel by gothic fiction author Anne Rice, the movie adaptation sees Cruise play Lestat, an ancient vampire who takes a liking to depressive plantation owner and widow Louis (Brad Pitt). Sensing his unwillingness to go on living, Lestat offers him he chance to become a creature of the night, which he accepts, forcing Lestat to soon become his mentor as he learns to live the afterlife as a bloodsucker.
The film, set in the 1700s, is very elaborate in its costumes and sets, which just adds to its romanticism and elegantly horroring style. As well as Cruise and Pitt, the film boasts an impressive cast, made up of names such as Christian Slater, Harry Potter's Helen McCrory, Thandie Newton and even an 11-year-old Kirsten Dunst.
Watch this if you enjoyed: Dracula, Queen Of The Damned, Let Me In, Meet Joe Black, Legends Of The Fall, Magnolia, Byzanthium, Vanilla Sky.
Available on Netflix US.
Wet Hot American Summer: First Day Of Camp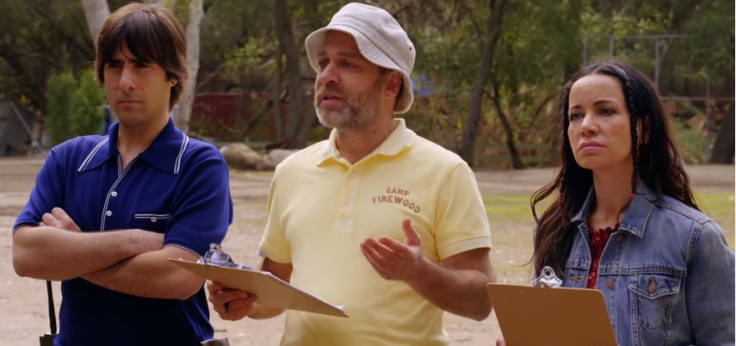 When Wet Hot American Summer came out in 2001, no-one knew quite what to make of it. Its humour was very silly, somewhat absurd and definitely out-there. However, over the 15 years since it was first released the slapstick comedy has become a cult sleeper hit, especially now that several members of the original cast are huge Hollywood names undoubtedly bringing their fans to revisit their older material.
The likes of Bradley Cooper, Amy Poehler, Elizabeth Banks and Paul Rudd all starred in the original film, and the fact that all four will feature in this Netflix Original spin-off is definitely the thing that is getting us most excited. Not to mention the other returning faces include Molly Shannon, Brooklyn Nine Nine's Joe Lo Truglio, Ken Marino and Maguerite Moreau.
First Day Of Camp acts as a prequel to the original movie, set in 1981, depicting the lives of those at the camp before the events that took place in the movie. It's undoubtedly as sweet as the feature-length original, and certainly just as hilarious. Director David Wain previously started that "part of the joke would be that the cast, who were ten years too old to be playing their parts, would now be playing younger versions of those same roles, but this time be twenty years too old."
Its not just the actors who are reprising their roles that are a dead-set draw in for comedy fans to watch the new show either, the new faces are just as good. First Day Of Camp will see Lake Bell, Jayma Mays, Jason Schwartzman, Chris Pine, Jon Hamm, Lake Bell, John Slattery, Michael Cera and Kristen Wiig turn up. (Which is an awful lot of cameos for such a short series, but all the more reason to watch it, as we see how they can fit them all in!) All eight episodes will go live on the streaming service tomorrow (31 July) and considering each one is relatively short, we expect you to be finished with season one before Monday morning.
Watch this if you enjoyed: Wet Hot American Summer, Unbreakable Kimmy Schmidt, Arrested Development, They Came Together, The Office, Wanderlust, Parks And Recreation.
Available on Netflix UK and US.