Best film posters of 2016 from Jackie and Moonlight to Star Trek Beyond
From Fantastic Beasts And Where To Find Them to The Neon Demon...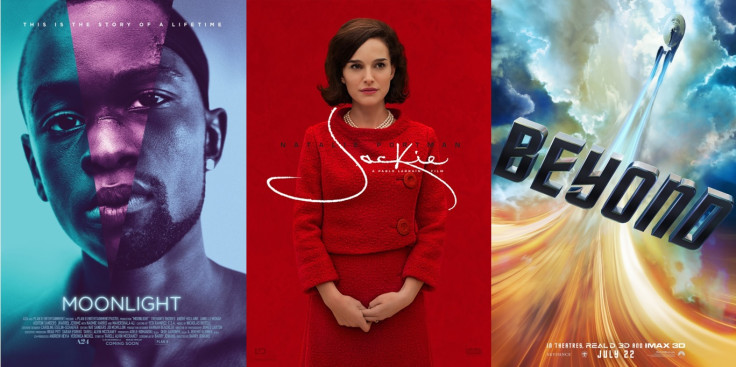 It's certainly been a tempestuous year for cinema, with some epic highs and real lows (here's looking at you, summer blockbusters). But while so many outings on the big screen let us down, one thing that has been consistently impressive this year is how many great movie posters have been released from a whole host of movie studios.
So as we near the end of the year, IBTimes UK has taken a look back at all the of best promotional artwork we've seen over the last 12 months from Moonlight and Jackie to 10 Cloverfield Lane...
Sully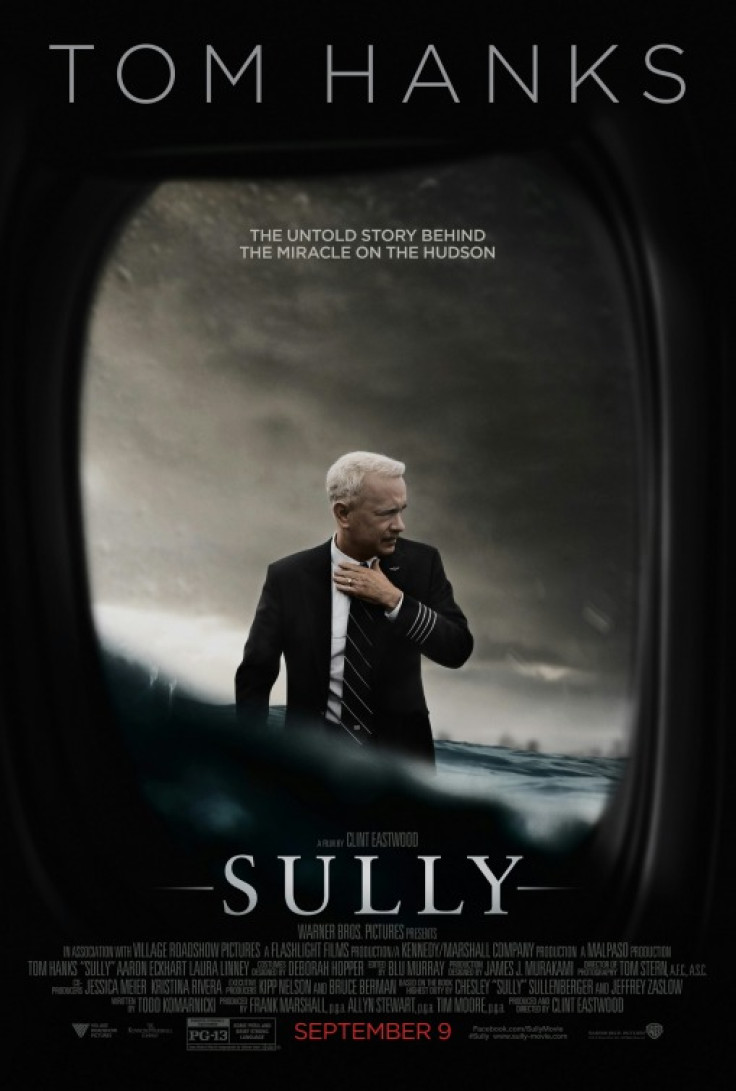 Based on real-life events, Clint Eastwood's drama Sully keeps things simple and depicts the story in a respectful yet matter-of-fact way, and this poster is no different. It keeps things to the point, literally creating a circle around lead Tom Hanks as the onlooker looks at him through a plane window.
But the visual is slightly obscured due to water filling the plane and on the outside of it too, drawing reference to the fact that the plane landed on the Hudson River. It's cleverly harrowing without being over-the-top or sensationalised.
Jackie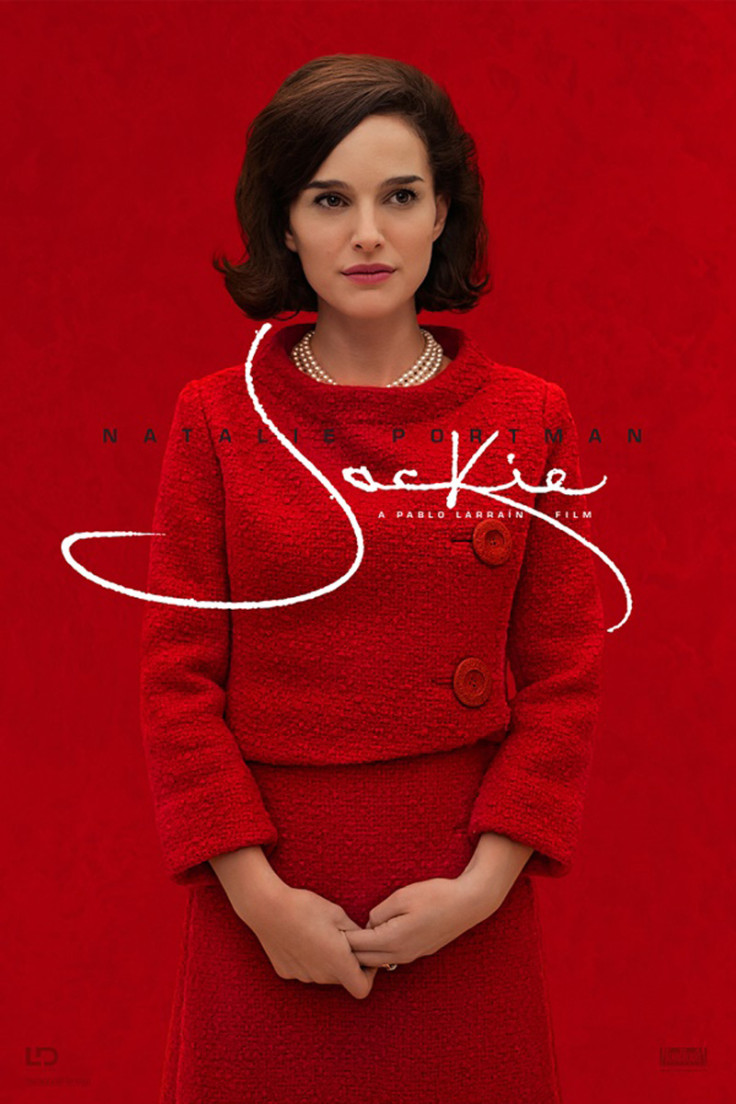 Elegant and bold, Fox Searchlight Pictures' poster for Jackie is nothing short of eye-catching. With a simple title and Natalie Portman centre stage, it's clear from the get-go what this film is going to be about; former First Lady Jacqueline Kennedy.
Having the title in a signature-like typeface draws reference to the fact that this film is an intimate biopic about a singular person too. Someone who is used to signing things, perhaps? (Which of course, it is). It's a very nice touch.
Moonlight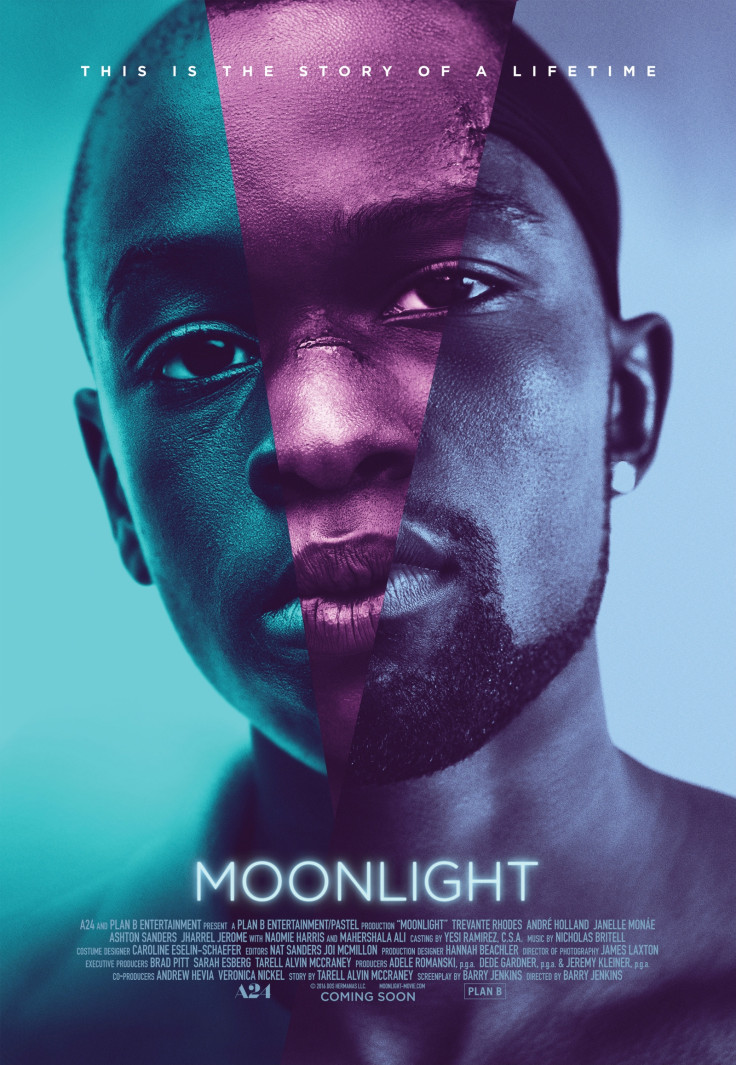 It took us far too long to realise that each differently-coloured segment on this poster depicted each actor that portrays lead character Chiron in coming-of-age drama Moonlight. From left to right, Alex Hibbert, Ashton Sanders and Trevante Rhodes all blend into one face here and it's so effective and striking. Not only that, but the colour palette and typeface A24 chose are simply beautiful too.
Green Room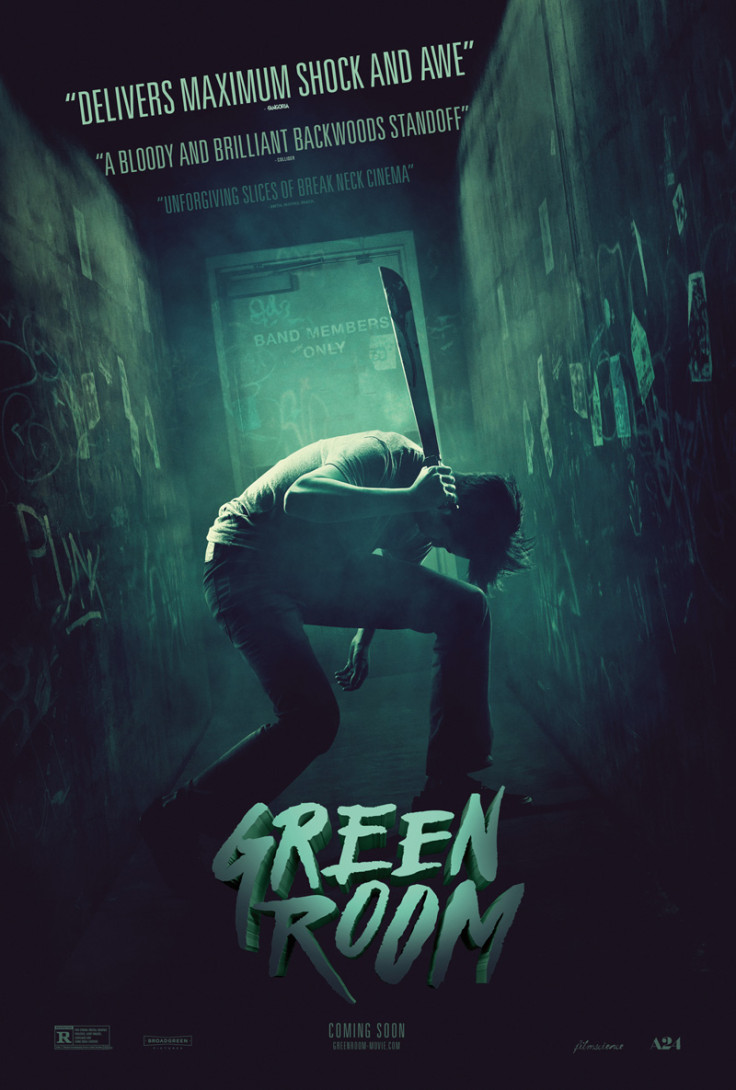 Green Room is a gritty, intense thrill ride of a movie and this poster demonstrates all with one glance. With the phrase "Band Members Only" behind the figure, you might initially think that he's rocking out to music. But when you realise he's holding a blood-stained machete in his hands and not a broken guitar neck or microphone, you soon realise what kind of film to expect... and it's no warm hug!
La La Land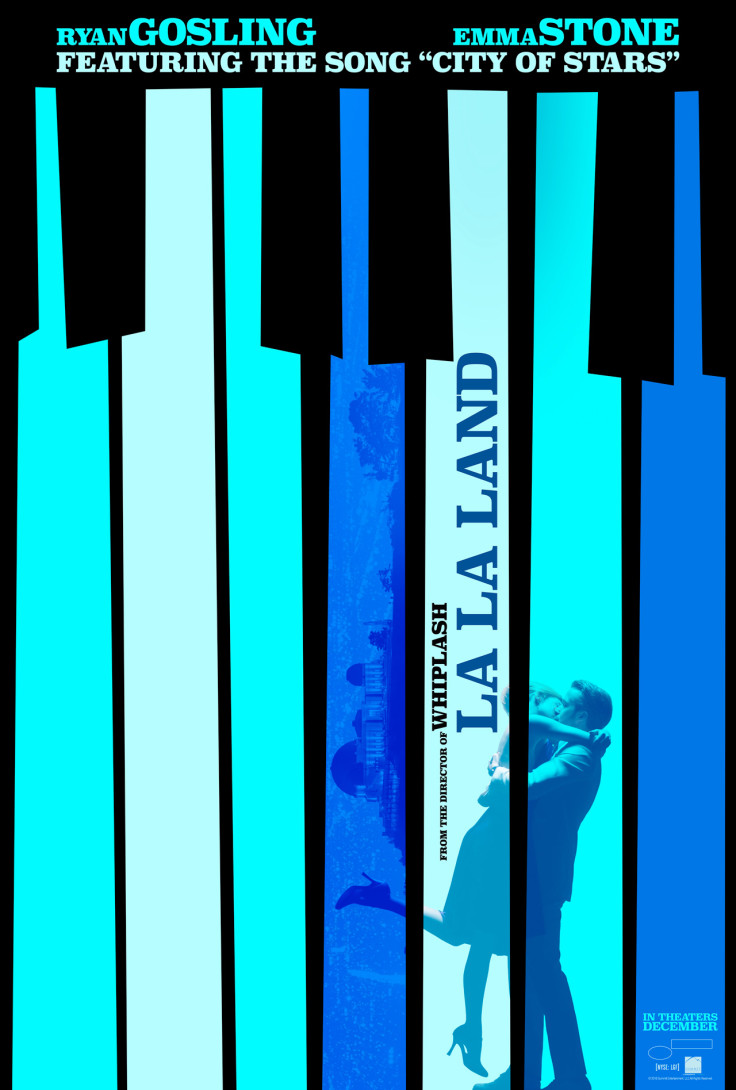 La La Land's poster makes things all about the music, tying in with the film's themes itself stunningly. Harking back to older movies, the text remains flat and 2D while added explanational embellishments such as "From the director of Whiplash" and "Featuring the song City Of Stars" bring to mind a foregone era of classic Hollywood movies.
Many people might assume that a romance film – evidenced by the embrace in the image – would be synonymous with pinks and reds. By using blue and more melancholy colours, the poster wonderfully sidesteps this cliche too.
Star Trek Beyond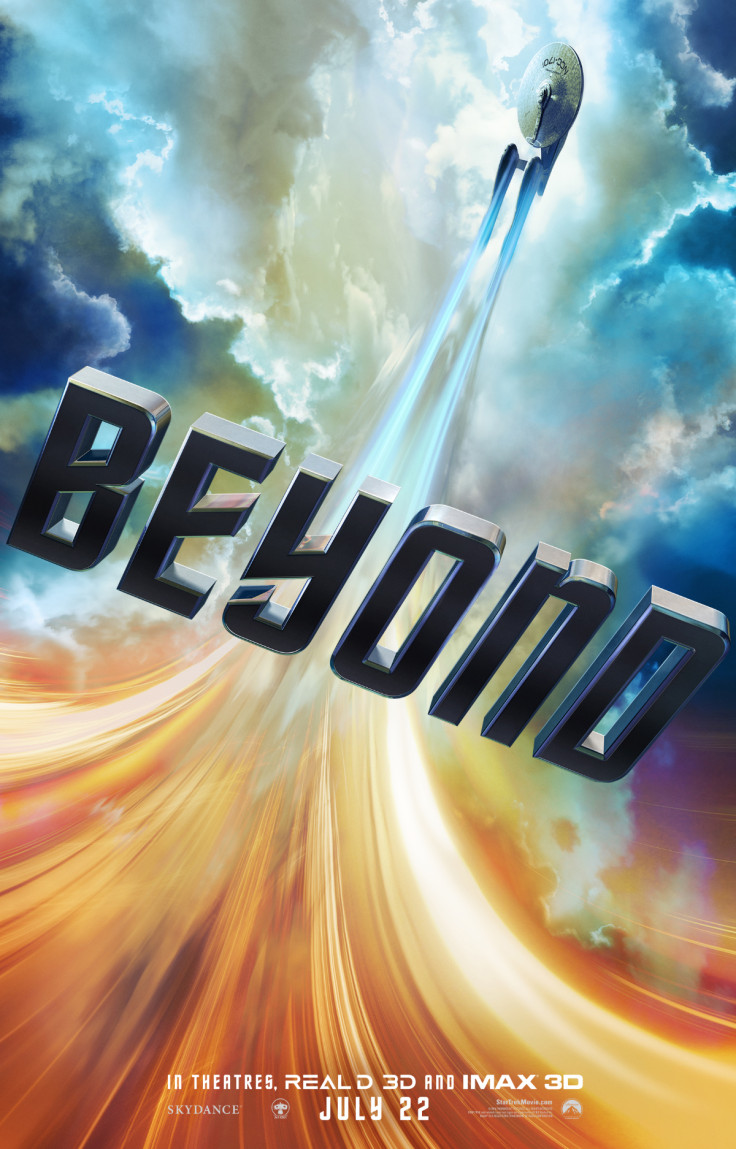 So confident in its visuals in this Star Trek Beyond IMAX poster that Paramount Pictures didn't even feel the need to put "Star Trek" anywhere on it's one-sheet and it's super effective. Relying on the iconic USS Enterprise in the top right corner and its own typeface to let fans know what franchise it's a part of, the poster uses dazzling colours and a sense of movement to let you know what a fun ride viewers are in for upon watching the film.
10 Cloverfield Lane
Featuring no actors (or even actor's names) and very minimalist visuals, 10 Cloverfield Lane's first poster played on the secrecy surrounding its unexpected release. The dark colours set the eerie tone while the tagline, "Monsters come in many forms" gives viewers the indication that alien-like creatures won't be the only threat here unlike in Cloverfield.
The Handmaiden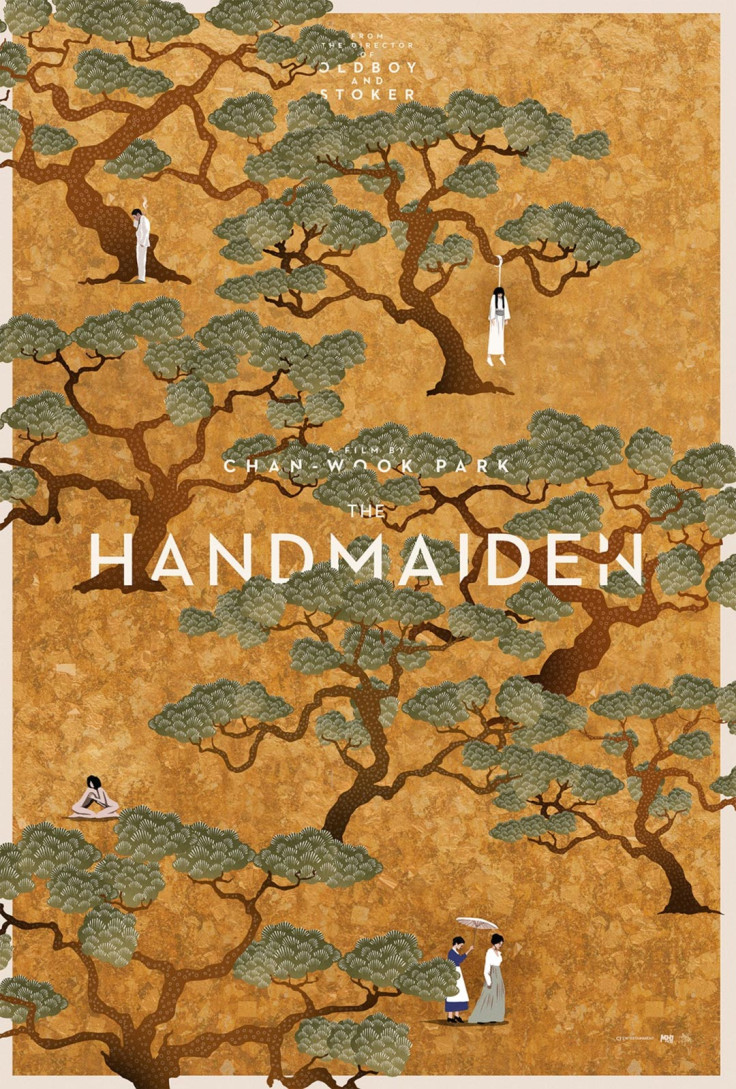 Park Chan-wook's The Handmaiden is full of twists and turns and secrets and the detailed, delicately illustrated poster here displays similar traits. You have to look closely to see the two naked women in an embrace or the figure tragically hanging from one of the trees, much like you have to wait to find out certain things in the film too. Of course, it wonderfully references the film's culture as well.
The Neon Demon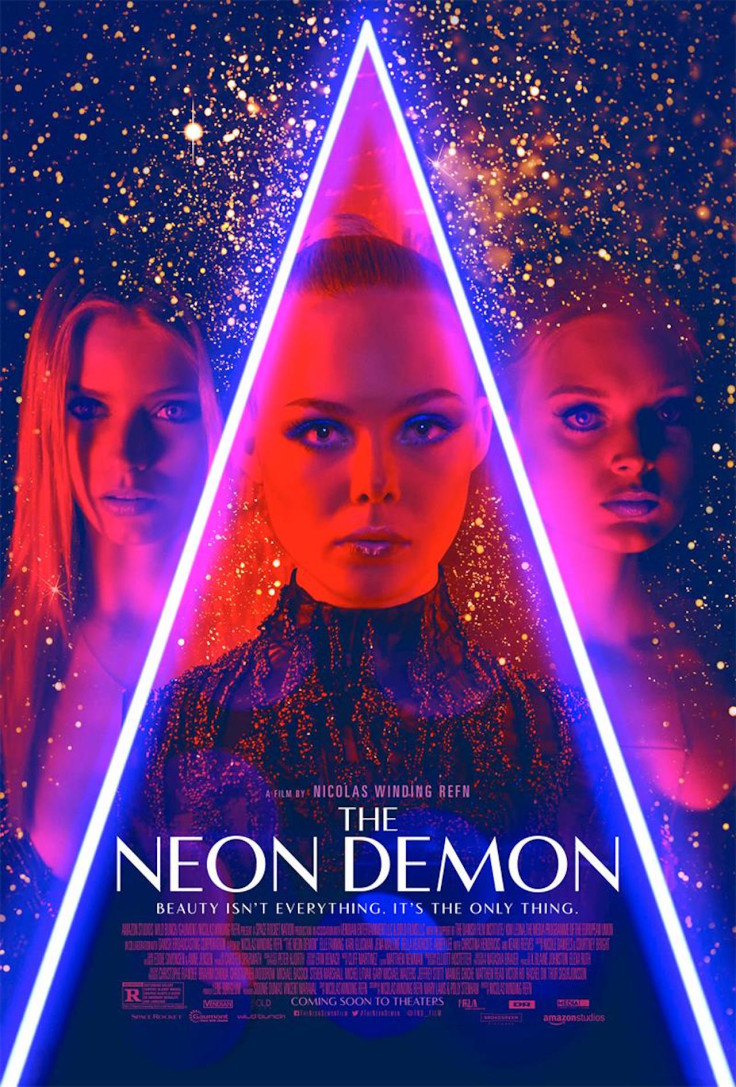 Glitz and glamour takes centre stage in this poster for Nicolas Winding Refn's psychological drama The Neon Demon and for a film all about the fashion industry, it's certainly fitting. The contrast and lighting is so dramatic, you can hardly distinguish the actors apart and they're all separated on the one-sheet eluding to a divide between them.
Is this merely a piece of promotional artwork or a thought-provoking piece on what it's like to be a model? It's hard to tell.
Fantastic Beasts And Where To Find Them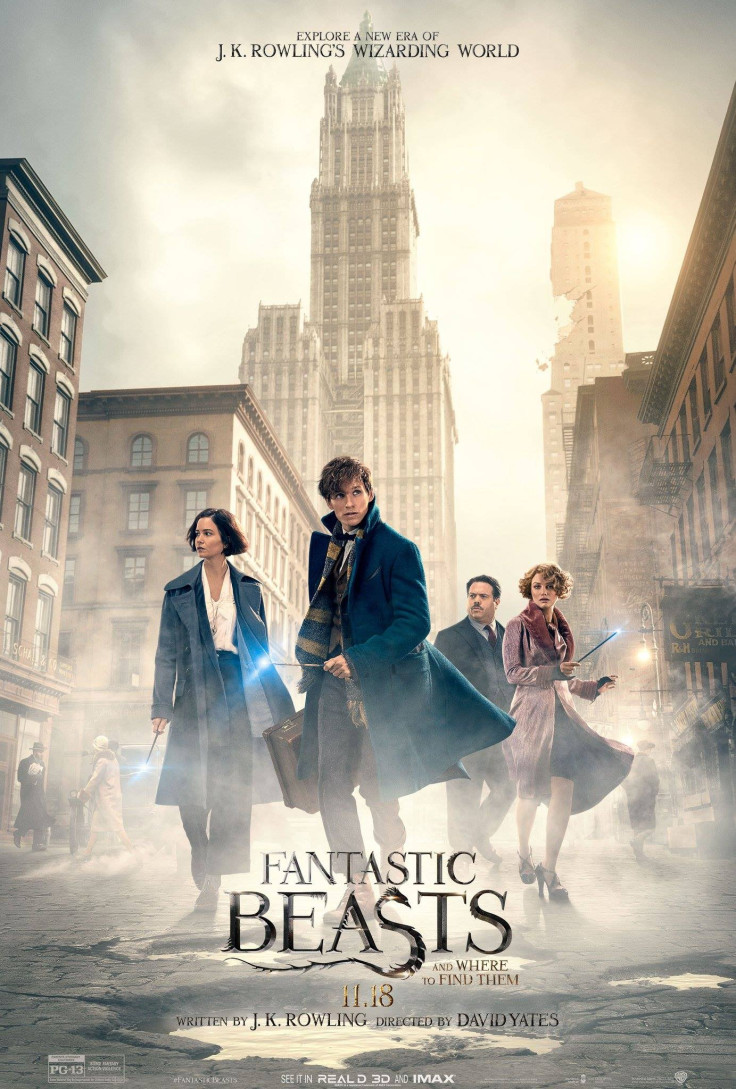 This poster for Fantastic Beasts And Where To Find Them offers up all the info you need to know about the spin-off quickly; it takes place in 1920's New York, it has a quartet of leads, one of them isn't a wizard (sans wand)... and that Newt Scamander is a Hufflepuff (check the scarf). But it also establishes the tone.
Unlike the past Harry Potter movie posters which were always dark and ominous-looking, this one is rather pale in colour, matching the slightly more comical, light-hearted film that it is.
© Copyright IBTimes 2023. All rights reserved.