The year 2015 has been a vintage one for viral videos across the world. With dashcams and GoPros growing in popularity, more and more amazing videos are popping up online.
Breathtaking stunts, terrifying near misses and a tonne of road rage videos have dominated social media this year. IBTimes UK has gathered the most dramatic, funny and downright weird viral clips of 2015.
Road Rage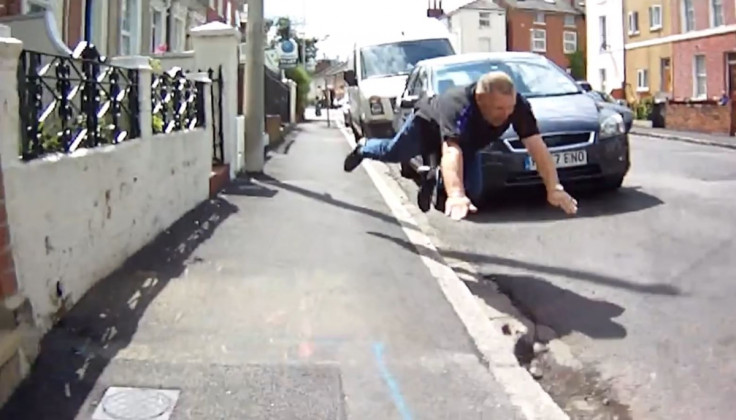 Over 5 million people have watched this driver take a huge fall in Reading. The 51-year-old was trying to take the camera away from a cyclist, after a row broke out in the street.
He ended up with a police caution for his rant that ended up on YouTube in July. Click here for more road rage stories.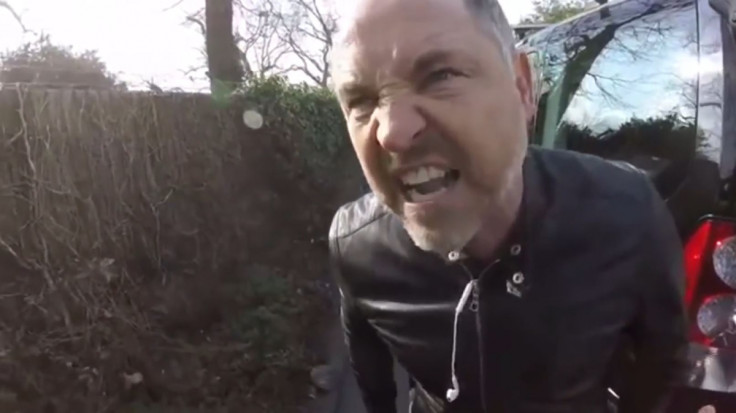 Jason Wells seriously lost his cool in London in June. A video of the cafe owner screaming at a cyclist in Richmond has been viewed hundreds of thousands of times, after a near miss with his Range Rover.
Wells can be heard screaming: "I'll f**king eat you for breakfast", in the angry exchange. For more on London road rage viral videos, click here.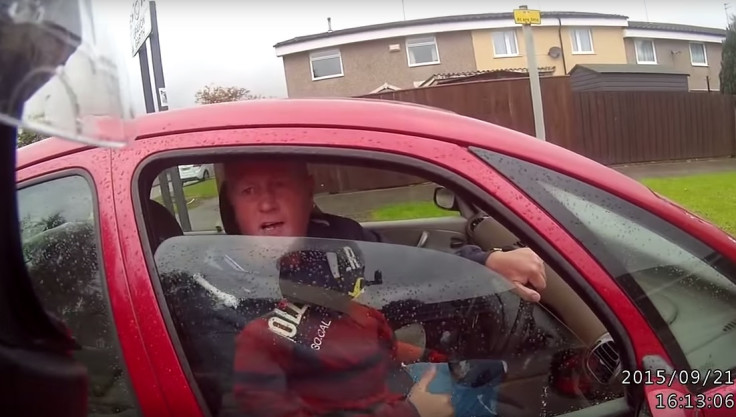 Probably the most famous road rage video of 2015, or of all-time in the UK, Ronnie Pickering became an internet celebrity after his explicit rant at moped rider Steve Middleton in September.
Millions have watched the YouTube clip of Pickering shouting his own name through the car window and challenging Middleton to a "bare knuckle fight". It spawned countless memes, follow up articles, and even a rap song named after the man himself.
For more on Ronnie Pickering, click here.
Near Misses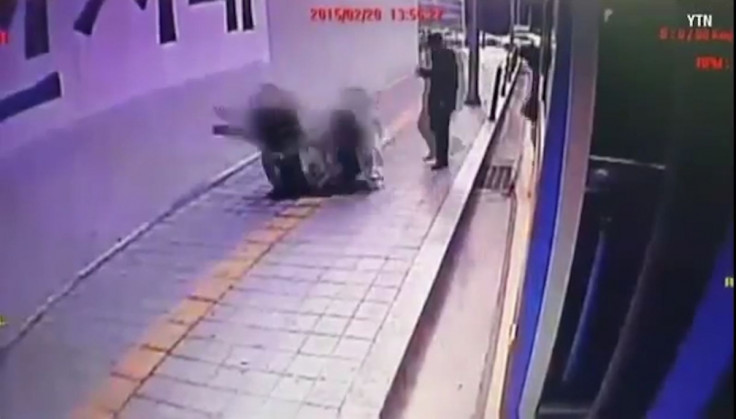 This couple somehow walked away with only minor injuries, after a giant sinkhole swallowed them up in South Korea. The two unidentified individuals fell down the 10ft-hole after stepping off their bus in Seoul in February.
CCTV footage shows the pair disappear as the ground beneath them completely disintegrates. For the full story, click here.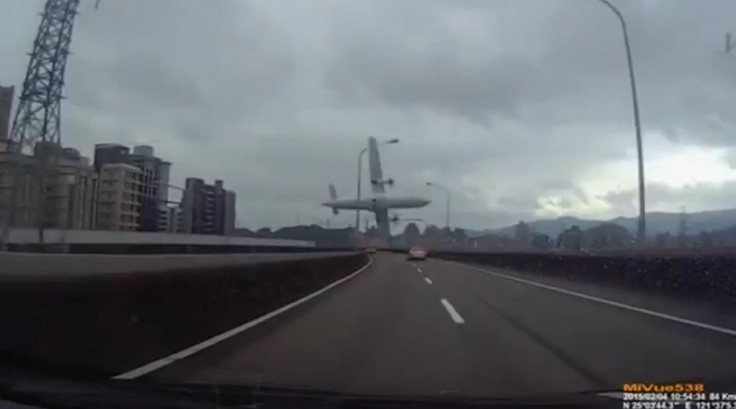 Some of the most dramatic dashcam videos ever were recorded in Taiwan in February, when a TransAsia Airways plane crashed into the Taipei river killing at least 42 people.
But the crash was close to being more disastrous, as the plane narrowly avoided a motorway next to the river. For more on the plane crash, click here.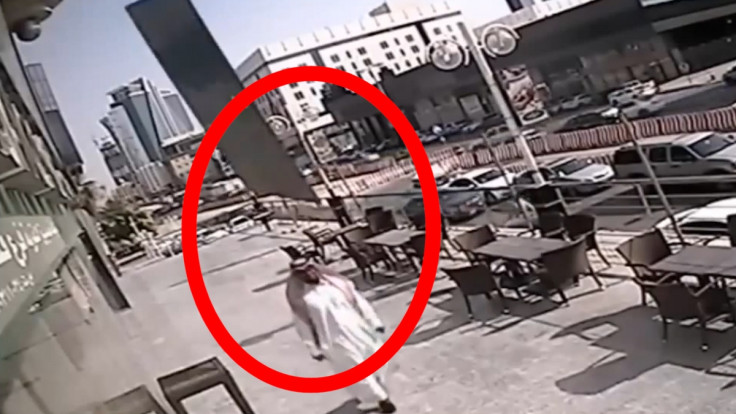 A man just walking down the street in Saudi Arabia was dubbed "the luckiest man in the world" after a sheet of glass fell just inches away from his head in September. The CCTV footage from a street in Riyadh shows the pane of glass knock him to the ground and take off his headscarf.
If it had been any closer he most certainly would have been killed in the incident. For the full story, click here.
Crazy Stunts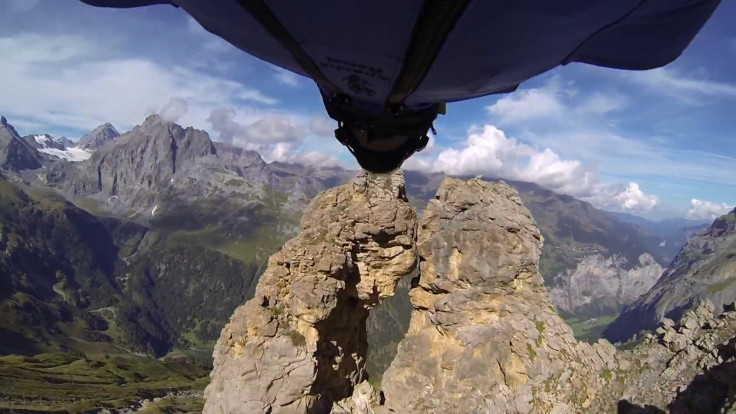 It was described as "the most technical and difficult base jump ever" ahead of the stunt. But daredevil basejumper Uli Emanuele makes it looks easy in this viral video.
The 29-year-old flies through a 2m wide cave in Switzerland wearing a wingsuit, in one of the most dramatic GoPro videos of 2015. For more on this click here.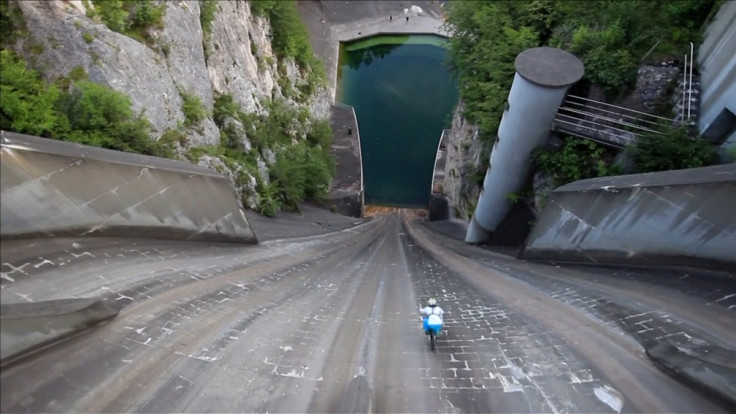 Millions of people watched Slovenian mountain biker Primoz Ravnik ride down a near vertical dam in September. The cyclist plunged nearly 200ft on his bike in Moste, Zirovnica.
It has since been watched on YouTube over 7.9 million times. For more on the stunt, click here.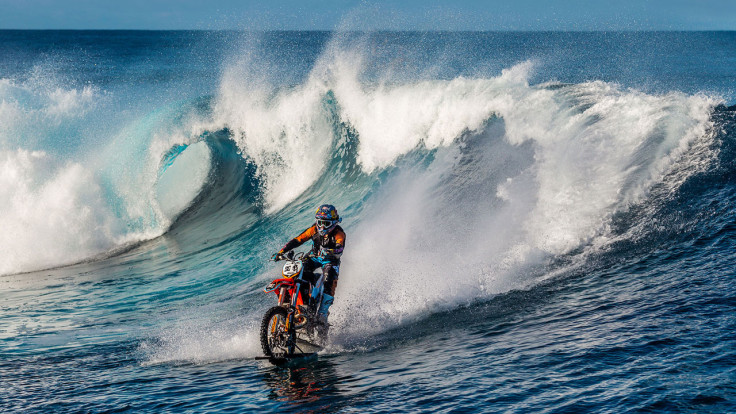 Stunt biker Robbie Maddison stunned swimmers in August by riding the waves with his motorbike. The Australian attached small skins on the wheels of his bike to ride on water in Tahiti.
While the stunt looks amazing, Maddison later described it as a "near-death experience". He told Surfer magazine, "I've never felt like I was in the wrong place at the wrong time more than I did right there."
For more on this story, click here.
Funny animals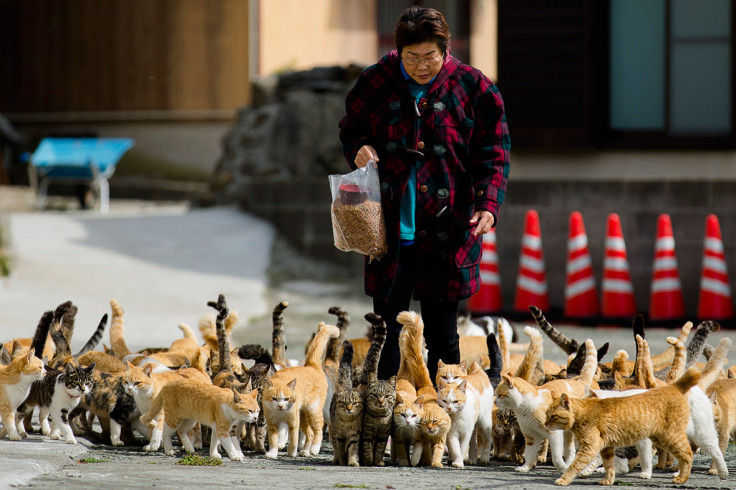 One of the stranger videos of 2015, footage emerged from Aoshima island in Japan where cats outnumber humans nearly six to one. It is thought 22 people live on the island, and they have to look after 120 cats.
It was dubbed "Cat Island", and attracted cat lovers from across the country. For the full story click here.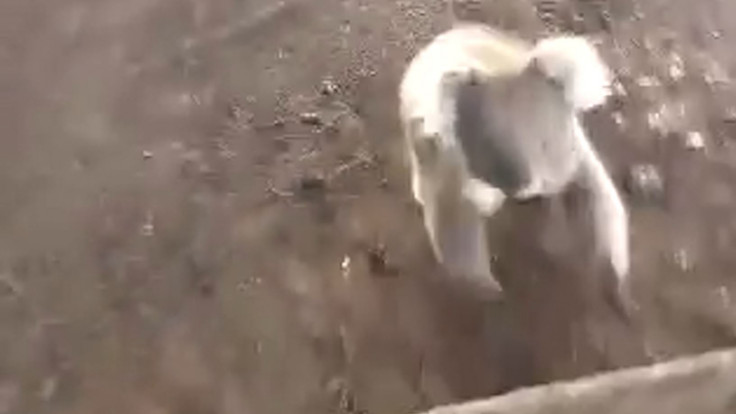 They may look cute and cuddly, but this koala in Australian terrified one farmer. This determined animal chased Ebony Churchill while herding her cows on her farm.
Her video of the chase went viral on Facebook in August, being shared over 50,000 times. For more information, click here.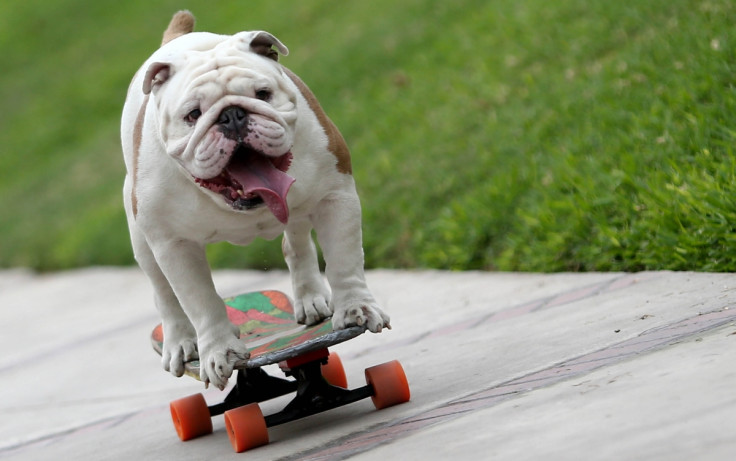 Otto the skateboarding bulldog 'broke' the internet in November, when his Guinness World Record attempt went viral. The dog broke the record for "longest human tunnel travelled through by skateboarding dog" in Peru.
His video was picked up around the world, and has been seen millions of times. For more on Otto, click here.