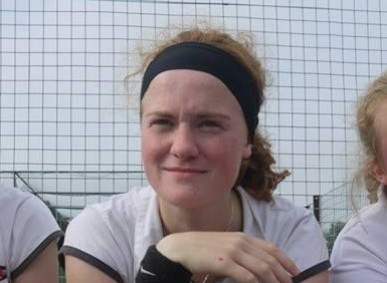 The school attended by the teenager killed by a falling tree in her sleep has paid tribute to the student, saying she was popular and well respected.
Bethany Freeman, 17, was crushed to death by a falling tree following strong winds that swept across the UK last night and early this morning.
Freeman had been sleeping in a caravan on her family's farm plot - they had been in the process of building a house on the plot of land in Hever.
The teenager, who attended Tunbridge Wells Girl's Grammar School, had been alone in the caravan. Her mother, Tess Peirce, was sleeping in a separate static home and discovered the 30ft tree across her daughter's bedroom.
Photographs of the caravan show the extensive damage caused by the fir tree, leaving it a pile of rubble.
Linda Wybar, headteacher of Freeman's school, said: "The whole of the TWGGS community is profoundly shocked and saddened at the news of Beth Freeman's tragic death; Beth was killed in the storms, early on Monday morning by a falling tree.
"Having joined us in year seven, she had been with us for over six years and, now in the Upper Sixth, had everything to look forward to.
"Throughout her time at TWGGS, Beth was well-known by staff and girls, universally respected as an individual who always had time for others and gave a huge amount to the school, generously committing her energy and enthusiasm, whatever the need."
Wybar said Freeman was a "dedicated" and "outstanding" sportswoman, who participated in a host of activities, representing the county in hockey, cricket and netball.
"Most noticeably, Beth was very popular with younger girls as she unselfishly gave up so much of her time to help with coaching in hockey, cricket, netball and athletics. Through her hard work and enthusiasm for sport she will never be forgotten.
Saddest of times
"Her close friends and teachers, as well as the wider school community, will miss her beyond measure, and the school will do all we can to support girls as they struggle to come to terms with Beth's untimely death. All our thoughts and love are with Beth's parents and brothers at this saddest of times."
Neighbours have told KentOnline how they used chainsaws to try to free Freeman from the rubble. One man, who did not wish to be named, said: "The alarm was raised early in the morning, when I heard lots of police sirens.
"I ran down to see what had happened and rushed back home to get my chainsaw. It's ridiculous that police don't carry chainsaws in rural areas any more, especially when they knew there was going to be a storm.
"We tried, but there wasn't anything we could do. It's such a tragedy. They were a really lovely family, this whole community will be badly affected for a while."
The family had been hoping to turn one of the farm buildings into a home and use the other to set up respite accommodation for terminally ill people. They were living in caravans while the work took place.
Another neighbour, Helen O'Connell, told MailOnline about how Freeman's mother rushed to them for help: "She was absolutely distraught. She said she had come out of her caravan this morning and had found the other caravan with her daughter in it had been flattened by a huge fallen tree.
"Tess said she could hear Beth speaking. She wanted our help to get her out. All the neighbours came out to try and help.
"A farmer came round with his JCB truck to try and lift the tree off the crushed caravan. It was awful. We were trying to console Tess while they tried to get Beth out. I think Tess was trying to talk to Beth, trying to comfort her.
"But eventually they said Beth had died and there was nothing anyone could do for her."