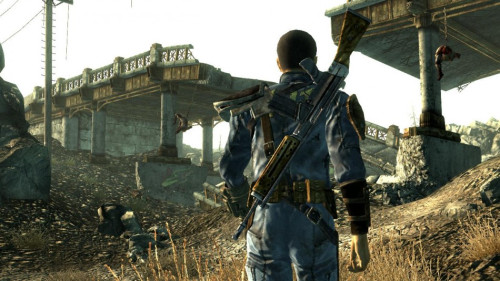 Bethesda, the Studio behind franchises such as Fallout and the Elder Scrolls, has posted several job advertisements indicating it is building an RPG game.
This development indicates the company might be looking for new talent to build the purported Fallout 4 or next Elder Scrolls title.
"Bethesda Game Studios is looking for talented programmers to join our team that is pushing the bleeding-edge of RPG development for the PC and consoles", said the advertisement.
"In this role the Game Programmer will write and develop application specific code based on design requirements. The Game Programmer will work closely with artists, lead engine programmers, designers and producers to implement game features."
Why the Game in Question is most probably Fallout 4
There's a good chance that the new talent, if hired, will be working on the purported Fallout 4 game which is rumoured to be under development. Back in December 2013, the company was supposedly casting actors for many of the game's cut scenes and movies, according to some leaked files. You can read more about it here.
Apart from this, it is worth noting that Bethesda has an Elder Scrolls Online coming out in April. Their last Elder Scrolls game, The Elder Scrolls V: Skyrim, came out only two years ago.
However, there hasn't been a new Fallout game since Fallout 3 came out back in 2008, thereby allowing for speculation that Bethesda is now hiring talent to work on the next Fallout title.