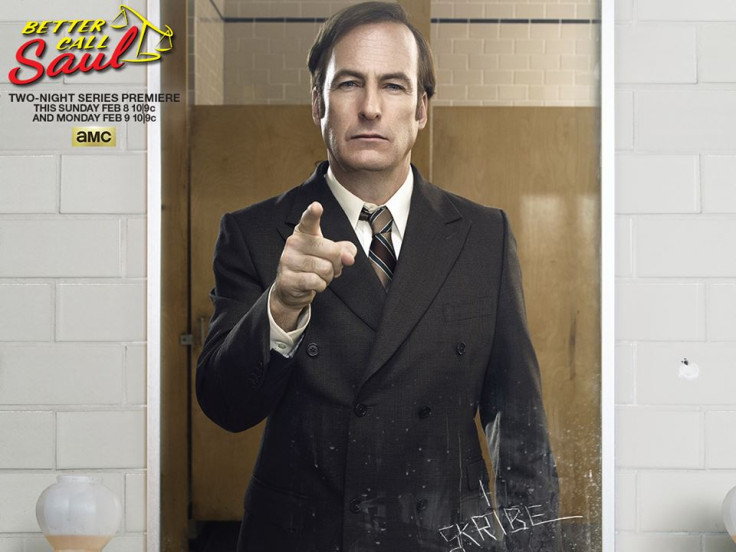 Better Call Saul, the much-anticipated spin-off of the popular Breaking Bad series, kicked off with a bang last Sunday, 8 February, attracting 6.9 million viewers to become the highest-rated TV show ever to debut on cable TV.
The series returns with an all new episode this Monday, 16 February at 10pm on AMC.
Click here to watch the premiere episode via live stream.
Click here to watch full episodes on AMC's website.
Episode 3 is titled Nacho, which will pick up after Jimmy McGill aka Saul Goodman rejects Nacho Varga's offer to scam the Kettlemans of the $1.6 million they illegally obtained.
The official synopsis of the episode reads: "Jimmy is eager to prove that his dangerous client is innocent."
Previews and spoilers suggest that Jimmy rethinks his decision and takes up Nacho's offer. While Nacho is in on the scam for pure profits, Jimmy could have incentives of his own.
One of the promos shows a paranoid Jimmy in the middle of nowhere. When a phone nearby rings, he picks up and says, "Hello, Nacho?"
And it seemed like the lawyer could say yes to Nacho's proposal.
Earlier, during its two-night premiere episode, Jimmy had rejected Nacho's offer, but promised the criminal that he would be by his side all the while, if he ever needed legal help. This was the least Jimmy could do for Nacho, after the latter convinced Tuco not to kill the lawyer.
The third episode could also feature Nacho getting arrested for trying to scamming the Kettlemans as well. Jimmy, who dodges the bullet, gains the privilege of defending his "dangerous client" thus, sending him down the path of being a criminal lawyer.
Nacho is likely to dig deeper into the character development of Mike Ehrmantraut (Jonathan Banks) who will take on a much larger role in later episodes. Fans can expect Mike and Jimmy to begin working together, as the two will eventually rise as partners.
In The Breaking Bad spin-off Bob Odenkirk's character is struggling to make a living as a lawyer and is forced to take on cases that others reject.
Watch the promo of episode 3 titled Nacho here: