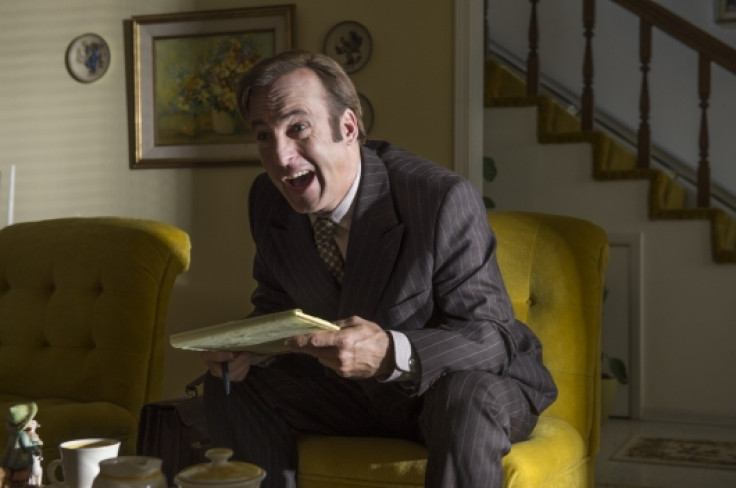 Better Call Saul returns with an all new episode this Monday, 2 March at 10pm on AMC.
Episode 5 is titled, Alpine Shepherd Boy, and the official synopsis reads as follows:
When his efforts to drum up new business are interrupted by alarming news, Jimmy is pressured to make a difficult choice.
Click here to watch the premiere episode via live stream.
Click here to watch all episodes on AMC's website.
In the last episode titled Hero, fans saw Jimmy McGill's fortunes change. When he was first shown in the series premiere, he was downtrodden and struggling as a Public Defender in the Albuquerque court. he did not make enough money, so much so that he could even afford to pay a meager $5 to get out of the court's parking lot.
He was trying to make a name for himself and build a client-base, but had a string of misfortune. However, all this changed in episode 4.
In Hero, he duped Howard (Patrick Fabian) and accepted a bribe from The Kettlemans (Julie Ann Emery and Jeremy Shamos), thus becoming party in their crime.
Even Bob Odenkirk, who plays Saul Goodman, spoke about Jimmy's shady affairs and how different he turns out.
"This character has many more sides to him than the character you see in Breaking Bad," Bob Odenkirk told GQ Magazine and added, "You see him with his family, you see him on his own, you see him with his love interests. He's a much more dimensional character, and I think much more sympathetic."
"Jimmy McGill has a lot of problems and quite a few of them have to do with gangsters who are staring him down or sometimes waving guns in his face - and those are fun problems to watch - but the things that drive him to becomes Saul Goodman are his personal strivings, his personal dreams of trying to make good in the world," he explained.
To know more, watch Alpine Shepherd Boy, that airs on AMC on 2 March at 10pm.
The 10-episode first season of Better Call Saul stars Bob Odenkirk as Jimmy McGill and Jonathan Banks reprising his Breaking Bad role as Mike Ehrmantraut.