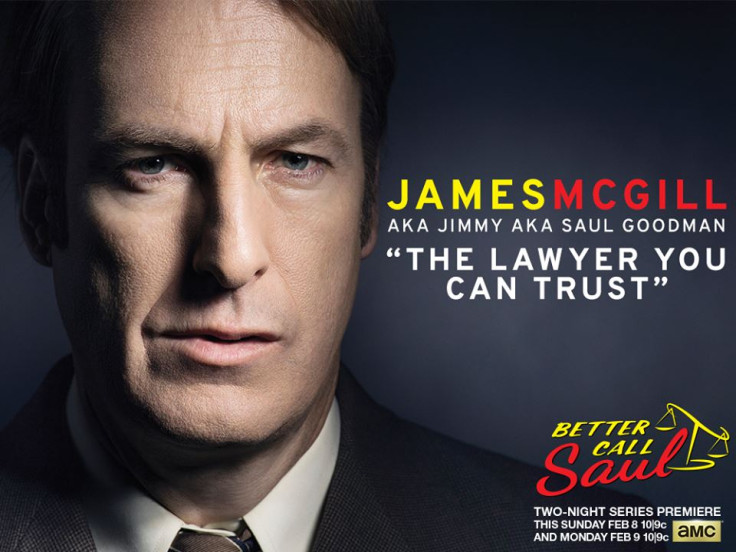 Better Call Saul returns with a new episode tonight, Monday, 23 February at 10pm on AMC.
Episode 4 is titled, Hero, where Jimmy (Bob Odenkirk) faces his biggest decision yet.
Click here to watch the premiere episode via live stream.
Click here to watch full episodes on AMC's website.
The official synopsis reads as follows:
Jimmy conjures up a bold plan to solicit new clients, but has to face the consequences when the scheme strains his relationship with a rival firm.
In episode 3 titled, Nacho, Jimmy unravels the Kettlemans' (Julie Ann Emery and Jeremy Shamos) plot to fake their own kidnapping. He also comes across their duffle bag full of cash, proving they are guilty of embezzling funds from the county.
While Breaking Bad viewers know exactly what Saul Goodman would do in that situation, that's not the case with Jimmy, who is not yet the criminally talented lawyer he will eventually become.
Jimmy's life literally depends on finding the Kettlemans so that Nacho (Michael Mando) can be released from jail after being suspected of kidnapping the family. Fans have speculated it would make sense for him to turn them in and that would be the end of it.
"The money goes in very unexpected directions," Julie Ann Emery told The Hollywood Reporter.
Julie Ann Emery and Jeremy Shamos teased that they will be seen in additional episodes this season.
"It is not the end of the Kettle-saga. The best is definitely yet to come for Betsy," says Emery. "The writers really blow it up in a great way."
Emery also teased that there may not be a tidy ending.
"It actually was scary. I know we all screamed our heads off for real," Emery said.
"When I watched it, I thought it was funny, because they are so into what they are doing. They are obviously guilty, and yet they are still this average American family."