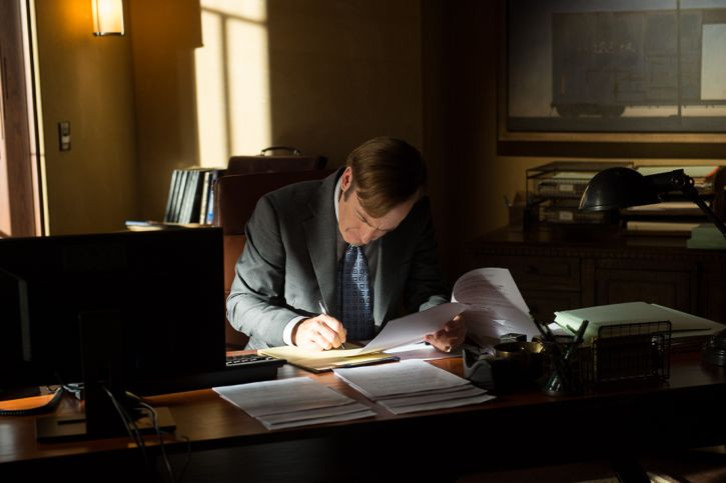 Better Call Saul season 2 returns with an all new episode on 22 February at 10pm ET/PT on AMC. Episode 2 is titled, Cobbler, where Jimmy McGill will meet his brother Chuck for the first time after their big fallout in season 1.
The official synopsis of the episode reads as follows:
Mike brokers a deal in order to keep a potentially messy situation intact; Jimmy tries to exonerate an eccentric client.
Click here to watch the episode via live stream, or click here to watch it online on AMC's website (only in the US).
The premiere episode opened with a flash-forward scene of Jimmy/Saul Goodman, who is living in Omaha as Cinnabon manager Gene in the post-Breaking Bad future. In the present world, Jimmy is dealing with mid-life crisis after rejecting a job from a lucrative law firm. He is seen whiling away his time at a pool, but then, he managed to pull off a petty scam along with Kim (Rhea Seehorn). The hour-long episode ended with Jimmy making a surprise phone call and accepting the job at Davis & Main after all.
Now, the latest promo shows Jimmy coming face-to-face with his estranged brother Chuck. Fans may remember that Jimmy walked out on his brother Chuck, who let him down and told him that he is not cut out to be a lawyer.
The video opens with Chuck McGill and his partner Howard Hamlin, calling Jimmy, who is with Kim and is feeling awkward to see his brother. Jimmy says, "What are you doing here? To which Chuck replies, "My name is on the building," and adds that he is there to bear witness. Things sure look tense between the two.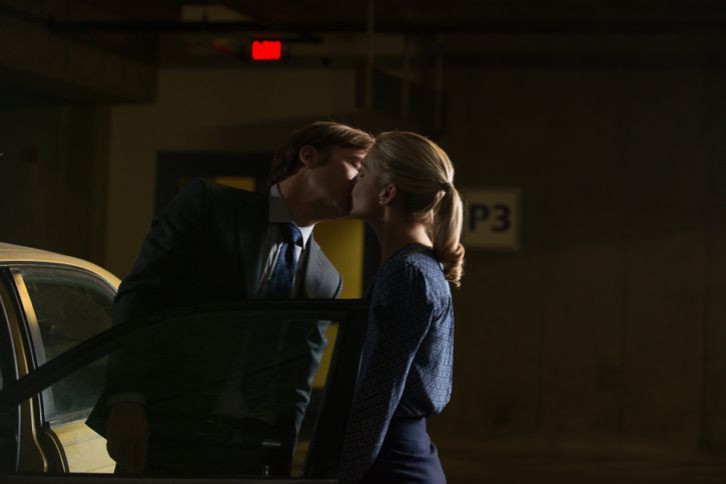 Actor Bob Odenkirk also opened up about Jimmy and Kim's romantic relationship in an interview with Entertainment Weekly. Odenkirk said, "It's about time. I mean, I hate when shows tease those kinds of relationships for too long. These two people make each other laugh. They get each other. They might scold each other and Kim might be embarrassed by Jimmy at times, but honestly, she thinks he's great, and there's a weird shared vantage point that they have on life. Even though they're trying to do different things and they're trying to do them in different ways, they see the same things. ... So they belong together."
To know what happens next, watch Better Call Saul season 2 episode 2 on 22 February at 10pm ET/PT on AMC.