Better Call Saul season 1 gave fans an insight into Jimmy McGill's life, and by the end of the pilot season, he was closer to becoming his Saul Goodman self. Season 2 will continue to explore the lives of Jimmy and Mike Ehrmantraut, as the show returns with a new episode on 15 February at 10pm ET/PT on AMC.
Click here to watch the episode via live stream, or click here to watch the episode online on AMC's website (only in the US).
The premiere episode is titled, Switch, where Jimmy and Kim's relationship will take a new turn. Co-creator Peter Gould previously told Entertainment Weekly that Jimmy and Kim's relationship will be the "beating heart" throughout season. He shared, "You're going to see, for one thing, a romantic side to Jimmy. The relationship that he has with Kim [Rhea Seehorn] gets much deeper. It is both personal and professional, and it's really the beating heart of season 2."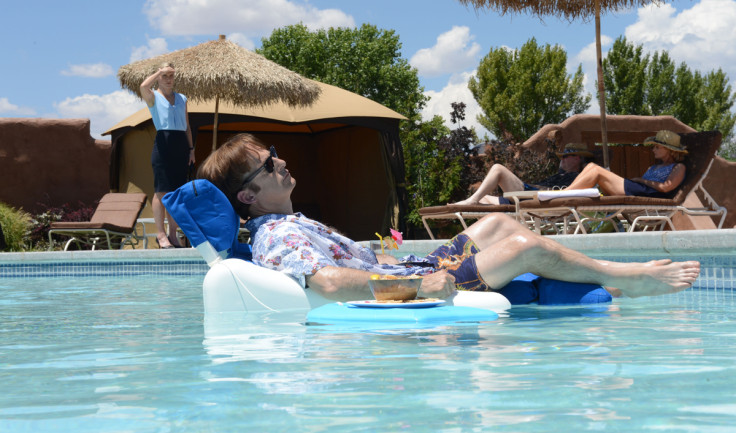 Fans should not expect Jimmy to change into Saul Goodman immediately after he had that big epiphany in the season 1 finale. In the episode, Jimmy walked off from a good job offer and vowed that his days of playing straight games are over. Gould told TV Guide, "It's not an instantaneous light switch that turns him into Saul Goodman." Instead, Jimmy will use his skills as a "natural-born problem solver" to get some new faces out of sticky situations, but he'll also get in some "me" time.
"There's a certain amount of liquor and crab dip involved," the show's co-creator added. Meanwhile, Mike will decide on severing any affiliation with an unrestrained associate in episode 1. According to the Gould, the second season of Better Call Saul will take Mike to "very dark places" as his relationship with Jimmy blossoms.
He also stated that there will be situations where difficult decisions will have to be made, along with sacrifices as the show progresses. "This season is about characters trying to have it both ways, trying to have their cake and eat it too. The truth is, sometimes you have to make a decision, and sometimes there are sacrifices that are very difficult to make."