Breaking Bad's villain Gus Fring may appear in Better Call Saul when the show returns with season 3 in 2017. Actor Bob Odenkirk who plays Jimmy McGill in the AMC show also hinted at the return of Giancarlo Esposito's drug lord in season 3.
While appearing on Conan O'Brien's talk show, the Better Call Saul star spoke to the host about Fring's return. Conan asked, "Your show, of course, a prequel, there has been a lot of fan speculation about...Gus Fring is going to appear?"
Odenkirk said, "Well the writers always do clever things, there's little clues all over the show, visual clues, and one of the things they have done...somebody worked out the puzzle that the acronym or the first letter of each episode of last season spelled out a sentence, 'Fring's Back'."
The 53-year-old actor then went on to hint at the villain's return in season 3 of Better Call Saul. He said, "And so I guess, I don't know because I really truly don't know what is going to happen in the show.. that maybe this season we will see Giancarlo Esposito in the great role again. It would be amazing."
"So I hope, it would be great," Odenkirk added of Fring's return.
The season 2 finale of Better Call Saul ended with fans finding out that Chuck had recorded Jimmy's entire confession about forging his Mesa Verde documents. The final hour also found Mike going into the desert to take down Hector Salamanca but failing to get a clean shot, and finding an ominous note on his car windshield which read, "Don't".
Previously, creator Vince Gilligan spoke to Entertainment Weekly and urged fans not to expect Gus Fring in the show right away. When asked if Fring had written that note, Gilligan replied, "Fair assumption. Yeah, I think we have. I think we did last night on Talking Saul. We've got some very [smart fans, who deduced that an anagram of the first letter of this season's episode titles spells 'Fring's Back'"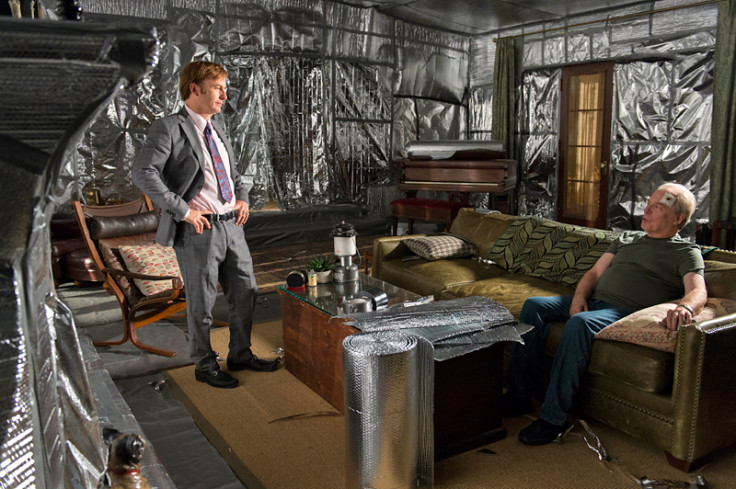 However, co-showrunner Peter Gould warned fans too. "Having said that, I would be very sad if people were expecting to see that character right away on season 3. Right now, this is a guy — I'm talking about Gus Fring — who often works very indirectly. This is not somebody who is not easy to access," he added.
The creator added, "On Breaking Bad at times he was a little bit like the man behind the curtain, like the Wizard of Oz, not so easy to get to see. So, none of this is to say that suddenly you're going to be seeing an awful lot of that character once we come back."