Better Call Saul season 2 returns with its finale episode, where Jimmy McGill will have to make a difficult choice and fans will finally learn about Chuck's fate, who was severely hit in the head in the previous chapter.
Episode 10 is titled, Klick, which will air this Monday, 18 April at 10pm ET on AMC. The synopsis for the finale episode reads as follows:
Click here to watch the episode via live stream, or click here to watch it online on AMC's website (only in the US).
In the previous episode, Chuck figured out that it was Jimmy who forged the Mesa Verde documents and paid a visit to an all-night copier centre to reconfirm it. However, Chuck did not get any information from the manager, as Jimmy had already bribed him to lie. The episode ended on a cliffhanger with Chuck collapsing after a heated argument with the manager and getting hit in the head while falling down. Jimmy simply watched the entire scene unravel from a place far away.
Co-creator Peter Gould spoke to People Magazine about Jimmy's morality and whether or not last week's cliffhanger moment was when McGill lost his soul. He said, "That goes to a question that we are still struggling with. When we say, 'Jimmy becomes Saul Goodman,' what do we mean by that? Does it mean wearing a suit? Does it mean having a particular office? Does it mean calling himself Saul Goodman?"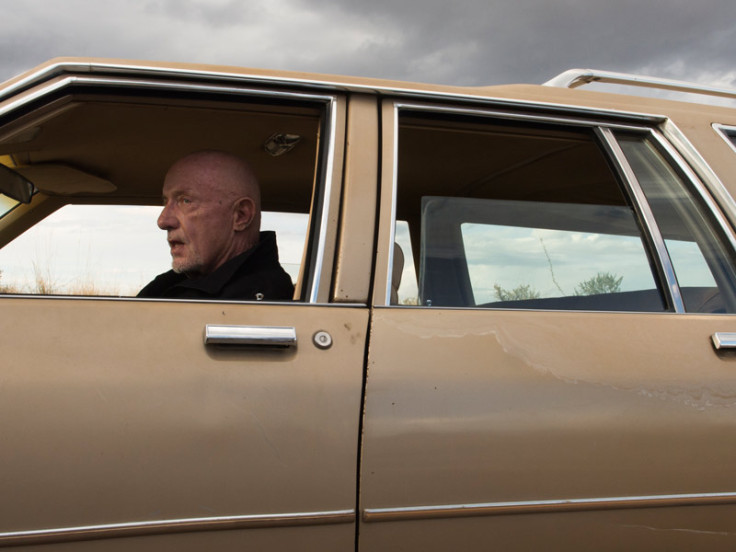 The creator also teased some "collateral damage" from Jimmy's actions. Gould said, "Some of the folks in the writers room are saying that it has to do with what he's willing to do. And his personal morality and how far he's willing to go. And also to a kind of detachment from the collateral damage from his decisions.
"Jimmy at this point doesn't seem detached from the consequences of his actions. He seems fully engaged and especially in that last scene, he seems kind of worried about what's going to happen to his brother. I don't know if we've seen him lose his soul."
A promo for the episode shows Mike is armed with guns and is ready to change his "no killing policy". He is seen aiming a sniper gun at someone. Meanwhile, tensions will continue to rise between the McGill brothers as we will see a doctor arriving to tend to Chuck's fall. The video shows Howard from HMM call Jimmy and asks him, "Jimmy, I have just one question, are you behind this?"
So who do you think is Mike planning to kill? What will be Jimmy's next move? To find out more about the season 2 finale of Better Call Saul, catch all the action on 18 April at 10pm ET on AMC.