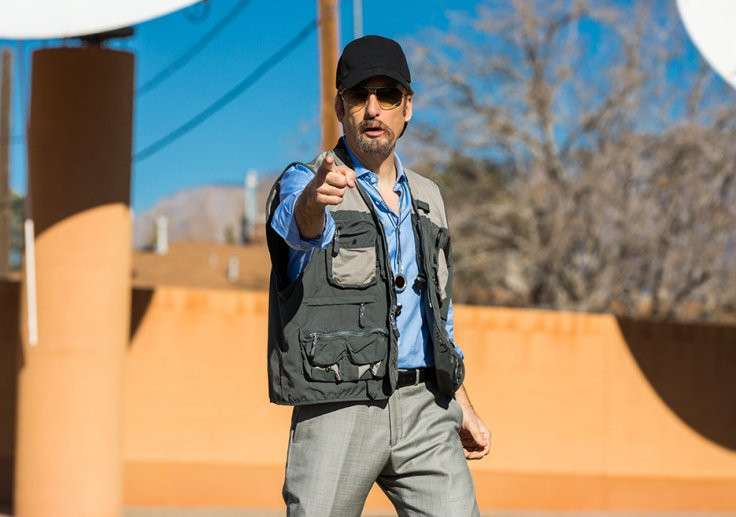 Better Call Saul season 3 finale came to a tragic conclusion on 19 June on AMC with the fate of Chuck hanging in balance. Renewal news for season 4 is yet to come through.
Is the Breaking Bad prequel series in danger of being cancelled? Showrunners Vince Gilligan and Peter Gould spoke to The Hollywood Reporter about season 4 renewal hopes and explained the delay.
Gilligan told THR, "Honestly, it's obviously not a secret that Zack Van Amburg and Jamie Erlicht left Sony TV and there's just a little bit of reorganizing going at Sony, but the ship, there's still folks at the tiller and it's just a matter of ... Who the f— knows? (Laughs.) It's gonna be fine."
The showrunner seemed confident about the season 4 renewal chances and explained the cause of the delay.
"The timing was a bit unfortunate in that there's a little bit of stuff up in the air over at Sony, but it'll all get worked out," he said. "A couple of good guys left Sony, but there's a lot of good people still at Sony and it'll all get worked out. We're going forward with the certainty that there is gonna be more and it's just a matter of logistics as to when, exactly, it gets going."
He added, "We're not worried. I say that having absolutely been worried in the past. I'm [not] worried at all right now. We're gonna forward. There will be a season four. The only question is when will it go on air."
Gould too spoke in his co-showrunner lines and told the outlet, "I think we feel very supported by Sony and by AMC. We now have a 10-year relationship with these two companies, which is something so special and rare in show business. There's been definitely some folks coming and going and anyone who reads the trades can figure that out, but I think we feel really good about where we are. It's just a matter of time."
Gilligan admitted that unlike Breaking Bad, for Better Call Saul there only is when the news will come, rather than "if". He explained, "In years past, it was often a matter of "if." This year it's not a matter of "if," it's just a matter of when. Our blood pressure is pretty low here, relatively speaking. Certainly compared to previous seasons of Breaking Bad."