Steven Spielberg has announced the 10-year-old lead in his upcoming adaptation of Roald Dahl's classic children's story The BFG.
Young actress Ruby Barnhill will play Sophie, the orphaned girl who befriends the Big Friendly Giant, who will be played by stage actor Mark Rylance (via Yahoo Movies UK).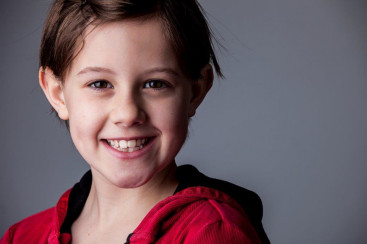 In a statement Spielberg said: "After a lengthy search, I feel Roald Dahl himself would have found Ruby every bit as marvellous as we do. We have discovered a wonderful Sophie in Ruby Barnhill."
Ruby has been acting for two years and will next be seen in BBC children's drama Four O'Clock Club before making her big screen debut.
"I feel incredibly lucky and I'm so happy," said Ms Barnhill, "Sophie gets to go on this wonderful adventure and I'm so excited that I get to play her."
Managing Director of the Roald Dahl Literary Estate Luke Kelly said, "The character of Sophie is one of the most endearing young heroes in Roald Dahl's stories. She is as brave as she is curious and has an innate sense of wonder.
"Many congratulations to Ruby on landing the role. We hope that making The BFG proves an utterly magical adventure for her."
Dahl's famous book will adapted for the screen by E.T. writer Melissa Mathison.
The live action feature is set for release on 22 July, 2016.