Marvel released a brand new TV spot on April 3 for the eagerly-anticipated Captain America: Civil War, which saw Cap pitted against newcomer Black Panther (Those claws scratching at Cap's vibranium shield is enough to make any comic book fan squirm). Now it looks like the fresh face in town is trying his hand at fighting Steve Rogers' enemy-turned-ally Bucky Barnes AKA the Winter Soldier... or so co-directors Anthony and Joe Russo have hinted.
Taking to their joint Instagram account, the filmmakers shared a behind-the-scenes image taken from when they were right in the middle of shooting one of the film's scenes. The photograph depicts Chadwick Boseman's Black Panther brawling on the floor with Sebastian Stan's Winter Soldier while the director seemingly indicates the framing of the close-up. They jokingly captioned the image: "Working out choreography for the dance scene."
The film will focus on a full-blown disagreement between Rogers and Tony Stark (Iron Man) after another incident involving the Avengers results in collateral damage. As political pressure has mounted, officials have been forced to install a system of accountability, headed by a governing body to oversee and direct the team.
The new status quo fractures the Avengers, resulting in two camps, one led by Rogers and his desire for the Avengers to remain free to defend humanity without government interference, and the other following Stark's surprising – but not altogether bizarre considering how worried he has become about threats – decision to support government oversight and accountability. Black Panther is playing firmly on Iron Man's side, although considering he's never been seen on the big screen before, just how that comes about it still unclear. Winter Soldier of course has found himself backing Captain America's stance on the matter.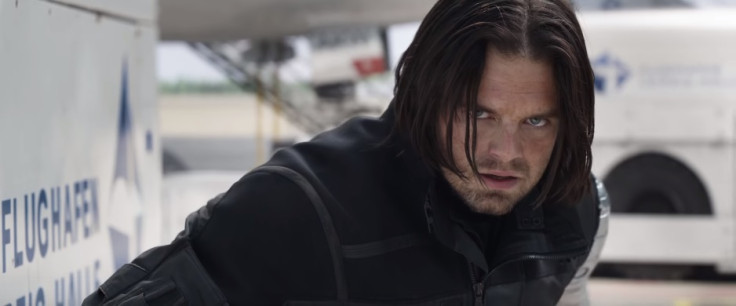 Captain America: Civil War, the Russo brothers' second character-based instalment, is due for release in UK cinemas on 29 April 2016. It reaches US screens on 6 May, and is to be followed in the Marvel Cinematic Universe's Phase Three by Doctor Strange on 28 October (4 November in the US) and Guardians Of The Galaxy 2 on 28 April 2017 (5 May in the US). If you can't wait that long to see some footage however, make sure to check out the latest trailer below...
For more entertainment news follow A-List on Twitter @Alistinsider