Biafra 50 years on: The legacy of one of Africa's bloodiest wars
At least one million people were killed after the declaration of the Biafra Republic in 1967.
Pro-Biafra secessionists are marking the 50th anniversary since the declaration of the Independent Republic of Biafra in southeastern Nigeria. The breakaway in 1967 sparked a three-year-long conflict that led to the deaths of at least one million people, in what is considered one of Africa's bloodiest civil wars.
Pro-Biafran groups are set to hold memorial services for the victims of the war, amid fears violence could erupt in the country. Security forces have been accused of killing pro-Biafra demonstrators, something they strongly deny.
What sparked the Biafran war?
Pro-independence movements called - and still do - for the breakaway of the Biafran territories, which were forcibly annexed to modern-day Nigeria during British colonisation. The territories lie in southeastern Nigeria and are inhabited mainly by the Igbo, one of the country's largest ethnic groups.
Nigeria gained independence in 1960, but after two coup d'etats and massacres of Igbo people in northern Nigeria in 1966, a former Nigerian military officer named Odumegwu Ojukwu declared the Biafran Republic in 1967.
The Nigerian government fought the separatists and imposed strict blockades on food and medicines in Biafra. It attacked hospitals and facilities run by humanitarian organisations.
Nigeria re-annexed the territories in 1970.
After the conflict ended, Ojukwu left for exile to Ivory Coast. Some 12 years later, the Nigerian government led by President Shehu Shagari pardoned him and allowed him to go back to his homeland. He died in the UK in 2011 at the age of 78.
What do pro-Biafrans want today?
Pro-independence sentiments have continued to exist among people in southeastern Nigeria, where secessionists claim they are disenfranchised and accuse the federal government of not investing in infrastructure and education.
Some people also point out that cultural and religious differences– northern Nigeria is predominantly Muslim, while the south is Christian – make a peaceful coexistence impossible.
Who is Nnamdi Kanu?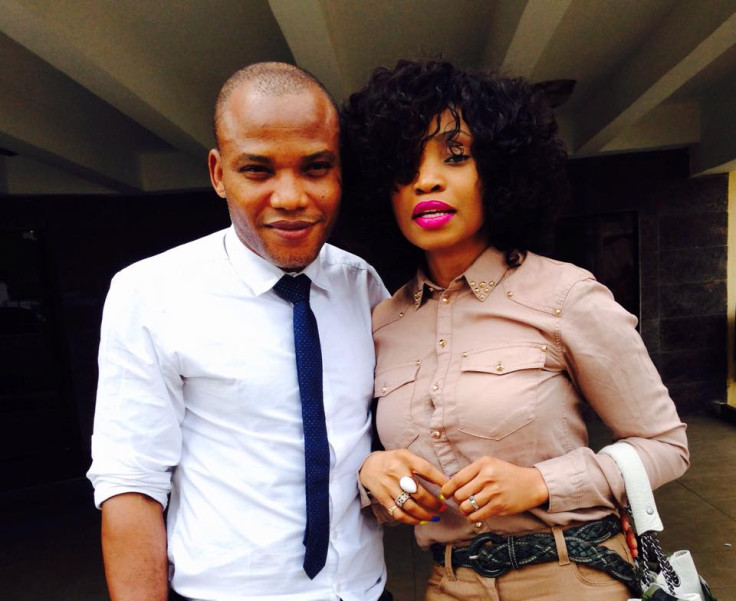 Calls for independence gained renewed momentum following the arrest of London-based Radio Biafra director, Nnamdi Kanu, in Lagos in August 2015. Kanu, leader of the Indigenous People of Biafra (Ipob) movement, is standing trial on treasonable felony charges.
He was granted conditional bail in April, amid health-related concerns. His wife, Uchechi Kanu, has travelled from London to Nigeria to visit her husband, whose trial will resume in July.
She told IBTimes UK: "His health has not improved, even though he goes on strong.
"Today we remember millions of Biafran heroes and heroines who paid the ultimate price during the Biafran war. We remember those extirpated from the surface of the earth for the cause of freedom. Not just between 1967-1970, but since 2015 till now. My thoughts are deepened by the questions I ask myself. How much does freedom cost?
"Answers come through different forms. Freedom comes when the seeker demands for it and at a very huge cost. It has a very mysterious foundation that only the mind free from mental slavery can comprehend. My thoughts today are pained at the [loss] of lives but also hopeful that the trail of freedom set by these resting souls shall never be jettisoned. I pray their souls continue to rest in perfect peace."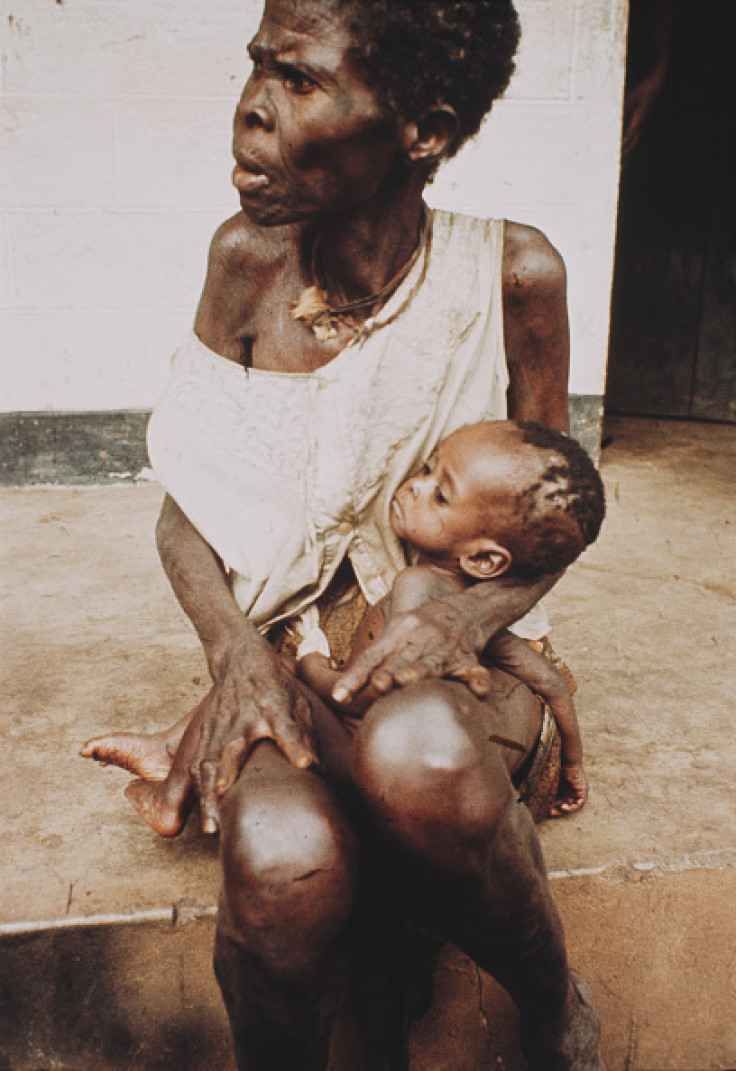 View of a starving and emaciated young child from the Biafra region being cradled on the knee of an adult woman in a camp during the Nigerian - Biafran civil war in Nigeria in August 1968
getty images
What is the Nigerian government's position?
The Nigerian government has always maintained the country's unity was a priority and that although peaceful pro-Biafran protests were welcome, demanding the breakaway of the Biafran territories went against the constitution.
Earlier this month, Vice President Yemi Osinbajo – who is covering presidential duties as the head of state, Muhammadu Buhari, is on medical leave in the UK – said the country is stronger if it does not break apart.
"That, in a sense, should be the Nigerian Dream — the enthusiasm to create a country that provides reasons for its citizens to believe in it, a country that does not discriminate, or marginalise in any way.
"We are not there yet, but I believe we have a strong chance to advance in that direction. But that will not happen if we allow our frustrations and grievances to transmute into hatred," he was quoted by local media as saying.
Last year, Amnesty released a report documenting alleged abuses against supporters of the Indigenous People of Biafra (Ipob) movement. The group claimed security forces had killed at least 150 people during the Biafra Remembrance Day.
The army denied the allegations, claiming it intervened to prevent "ethnic clashes" and accused Amnesty of trying to tarnish its image.
As demonstrations to commemorate Biafra Remembrance Day are planned for today, Amnesty called on Nigerian security forces to avoid a repetition of "last year's heavy-handed response against pro-Biafra activists."
The spokesperson for the army was not immediately available for a comment.
Is a second breakaway likely?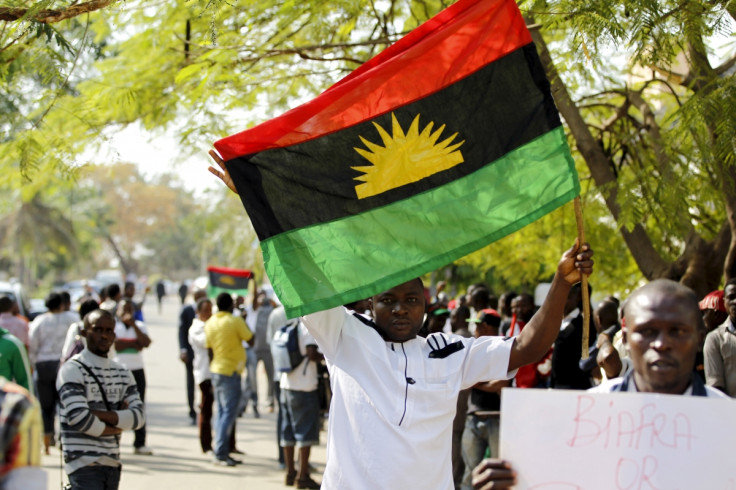 Security analyst and anti-terrorism expert David Otto believes that a second declaration of indepence is possible as long as there are popular leaders like Kanu, who are able to mobilise thousands of people to march for independence.
However, he told IBTimes UK: "These [pro-Biafra] groups are not very organised and they have power several splits. Without massive internal support and resource assistance from outside governments , independence can hardly be attained.
"Any breakaway will split the nation into further chaos between the Christian South and the Muslim North. The concerns of those who are seeking for Independence have to [be] addressed and they must be made to feel like part of the Nigerian union, else they will keep knocking the door of Independence from generation upon generation - leaving Nigeria in a constant fragile state," Otto continued.
Adedayo Ademuwagun, Lagos-based analyst at Songhai Advisory, believes the likelihood of a breakaway depends on how the Nigerian leadership deals with the issue, particularly after presidential election in 2019.
"The long-term likelihood depends on Nigeria's political leadership from 2019. In the medium term, calls for a referendum and separatist talks will probably persist and popular backing will [be] subject[ed] to the performance of the central government," he told IBTimes UK.
© Copyright IBTimes 2023. All rights reserved.