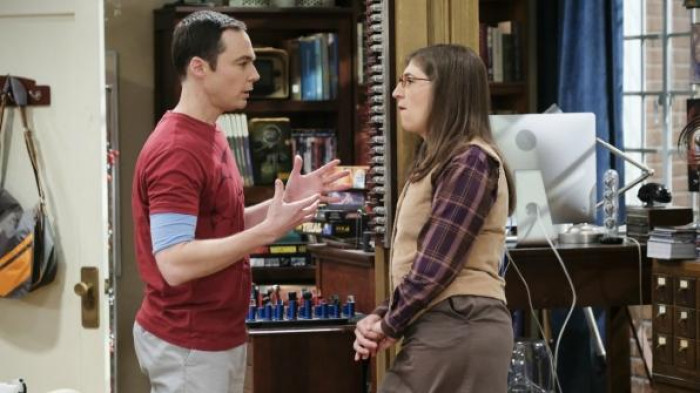 The Big Bang Theory season 10 returns with an all-new episode this Thursday, where Sheldon Cooper, Leonard Hofstadter, Howard Wolowitz and Rajesh Koothrappali plan to go to Comic-Con.
Episode 17 is titled, The Comic-Con Conundrum, which will air on 23 February.
Rajesh, who recently cut himself off him his parents, faces some difficulty and puts Sheldon in charge of his finances to help him get out of debt.Meanwhile, Penny ponders whether or not to join the boys on their trip, and Sheldon asks Amy to join them, but she is not interested.
A promo for the episode opens with a voiceover saying, "This Thursday everyone got Comic-Con fever, and everyone's going, well almost everyone."
Episode 17 is titled, The Comic-Con Conundrum, which will air on 23 February, at 8PM ET/PT on CBS Network. The official synopsis reads as follows:
Click here to watch the premiere episode via live stream online. You can also click here to watch it online (only in the US).
The promotional video shows Amy questioning Penny, "You are actually going to comic-con? and she replies back by inviting her. "Wanna Come?" Penny asks, but Amy is less interested in her offer and explains, "No Thanks, I already live in a place all the nerds come to."
Later we see Penny and Amy in a car as the former says, "I can put up with anything for 3 days!" as Amy points out, "Comic-Con is 5 days" to which she yells out, "Are you kidding me?"
The scene then changes to Sheldon trying to convince his girlfriend to go to Comic-Con. "I am not going with you to Comic-Con!" says Amy firmly, but Sheldon insists, "Maybe what's in my pants will change your mind?", pulls out a piece of paper from his pocket and says, "It's a list of this year's panelists."