The Big Bang Theory season 11 plot: Mayim Bialik teases if Amy will accept Sheldon's proposal
'I could see this playing out several ways,' says Bialik on The Big Bang Theory season 10 cliffhanger.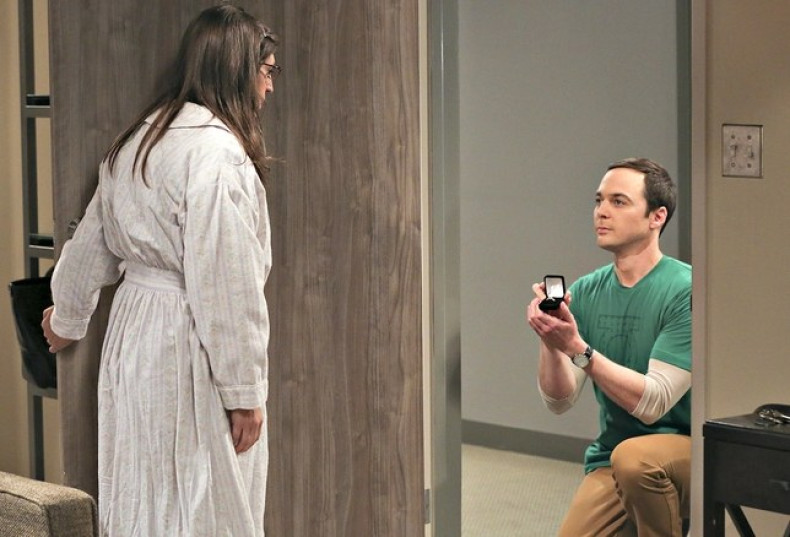 The Big Bang Theory season 10 finale offered what fans have been waiting for over 2 seasons now. Sheldon Cooper finally asked Amy Farrah Fowler to marry him, but the situation leading up the to the big proposal may worry some viewers.
Actor Mayim Bialik who plays Amy, addressed the big cliffhanger at the end of season 10 and teased her character response to this sudden proposal in her blog, Groknation. She wrote, "Please don't ask me if I know what Amy's going to respond in the season opener of season 11...because I don't know! Your guess is as good as mine! Sure, I have opinions and ideas... as an actor and a writer, I could see this playing out several ways."
"But that's not my job right now. My job is to wait through the summer to see what our writers decide...." Bialik continued. "I'm going to let the end of this season wash over me like we have to sometimes let life wash over us...with patience, gratitude, and appreciation for how very far we have come. As for what comes next, God only knows. And maybe Chuck Lorre."
The 41-year-old CBS Star also spoke about the emotional scene where Jim Parsons's character Sheldon goes down on one knee to propose to his lady love. She wrote, "It was emotional seeing Jim down on one knee. First of all, that's just such a romantic lovely gesture that many of us never experience and it's just sweet. And second of all, to have Sheldon in such a tender vulnerable position is just a lot. There were more than a few wet eyes during rehearsal and run-through for that final scene."
Addressing Riki Lindhome's character Ramona, and whether we will see her in The Big Bang Theory season 11, the American actress noted, "And as for what it's like watching Riki Lindhome swoop in on Sheldon. I can't lie: I felt a twinge of envy! As the actor who plays Amy, I feel like part of me is anchored to Sheldon because he has been my character's beloved for so many years."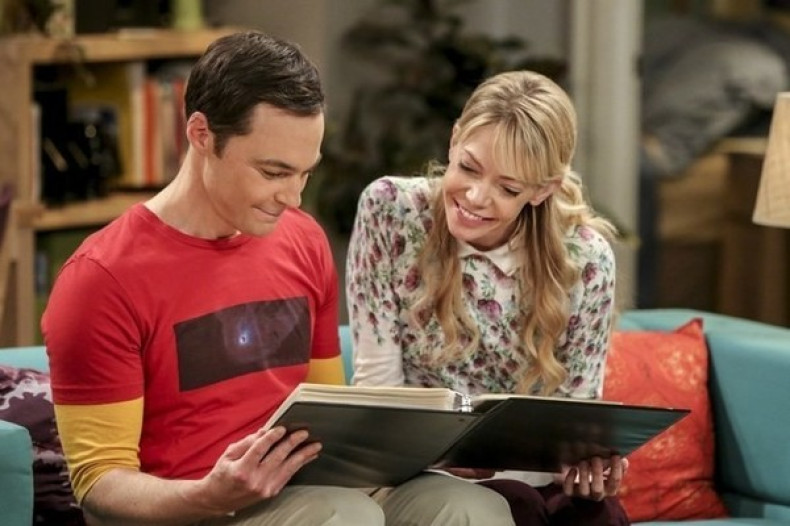 Mayim admitted that she felt jealous when Ramona kissed Sheldon. "Seeing Sheldon getting attention from a woman felt like it must have been empowering for him (if he were able to be conscious of it!), but when she kissed him – every time in rehearsal – I felt a twinge of discomfort! I know that might sound silly and I respect Riki as an actor tremendously, but I can't help but feel like something that was 'mine' was being imposed upon! We'll see if that continues next season; I have no clue if it will!" she explained.
In episode 24, titled The Long Distance Dissonance, Sheldon's old admirer Ramona Nowitzki kissed the physicist, following which he excused himself, travelled to the other part of the world, and arrived at Amy's doorstep in Princeton University with an engagement ring. In the final moments of the episode, sheldon asks, "Will you marry me," as the scene goes blank.