The Big Bang Theory Season 8 returns with its 8<sup>th episode today, 6<sup>th November, at 8:00 pm ET on CBS.
The episode is titled The Prom Equivalency, where Sheldon and his group try to re-enact their high-school prom.
The official synopsis reads:
Love is in the air when Bernadette and Amy host a "prom night" on the roof of the guys' apartment building. When the gang recreates a high school prom on the roof the of the guys' apartment building, Sheldon feels pressure to participate in all the typical romantic traditions.
Click here to watch the episode live stream online.
Click here to watch the episode online.
The episode will feature a romantic scene between Sheldon and Amy, where Dr Copper in his own quirky way, says 'I love you' to Amy. For more spoilers click here.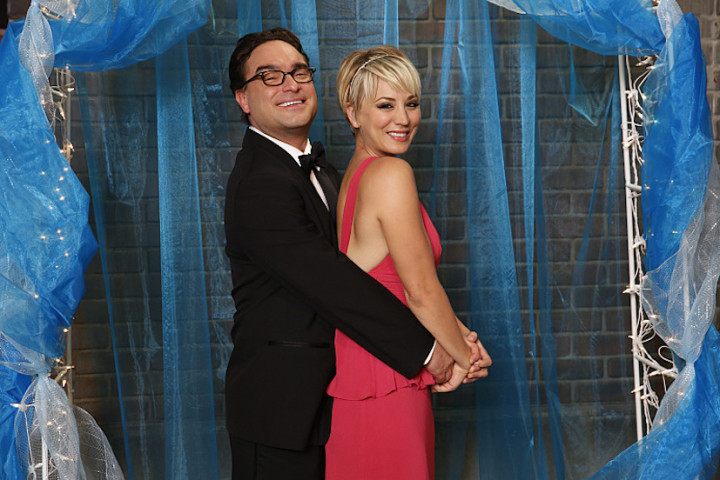 In the episode, recently engaged couple, Penny and Leonard have a heart-to-heart talk about their high school life, how different they were, and the conversation ends in a good cry showing that they are definitely in love.
Meanwhile, Howard's second cousin, Jeanie, (Kara Luiz) with whom he lost his virginity will be introduced in the show. She will arrive to the group's prom night with Stuart, which will eventually lead to an argument between Howard and Stuart about his mother and Jeanie.
Watch all the promos and sneak-peeks here.