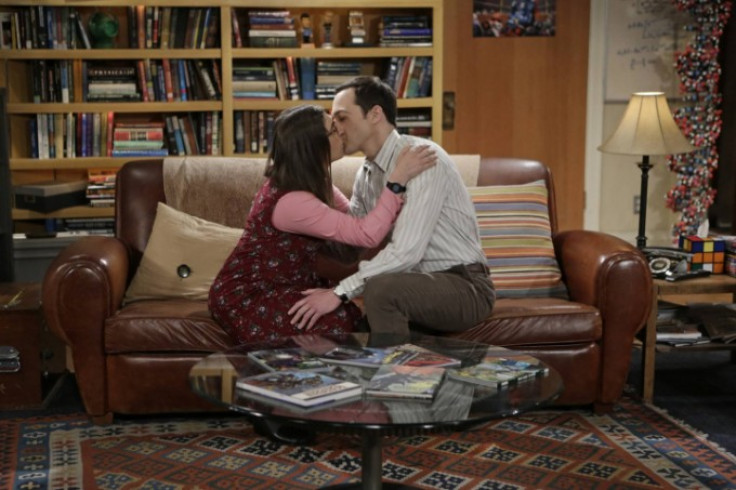 The Big Bang Theory season 8's finale episode airs on 7 May at 8pm on CBS Network.
Episode 24 is titled The Commitment Determination, where Leonard and Penny are pressured to set a wedding date by Sheldon.
Click here to watch the episode live stream online on CBS Go or click here to watch the episode online.
According to the official synopsis, "Sheldon pushes Leonard and Penny to choose a date for their wedding and deals with dramatic changes in his own relationship with Amy, on the eighth season finale of The Big Bang Theory."
Spoilers Ahead
New spoilers suggest that Penny and Leonard plan to elope to Vegas and get married, while Amy says that she needs some time away from Sheldon, but Cooper is thinking about a proposal.
In the episode, Amy and Sheldon are cuddling and kissing on the couch. Sheldon is thinking about his girlfriend and whether he should start investing his time watching the new Flash television series.
Amy is mad at him and points out the irony of him admiring a superhero known for his speed when they've been together for five years and all she can get from him is a distracted make-out session on the couch.
Meanwhile, Sheldon asks Leonard and Penny for relationship advice, and ends up convincing them that they are taking their relationship too slow, and that they have made no wedding plans.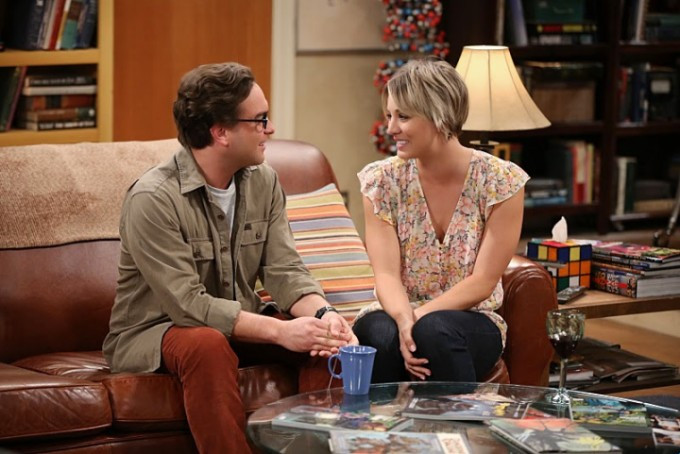 Later, they argue over the wedding date, but Penny asks if he is free that night. If he was, they could go to Vegas and save the cost of a big costly wedding.
Meanwhile, Sheldon and Amy finally have a serious relationship discussion. Amy says that she needs time to sort things out. Sheldon is shocked, but agrees and they say good-bye.
The report also reveals that Sheldon might propose to Amy. According to the spoiler, "He consults the Gollum on his desk, who knows a thing or two about rings. He reaches into the desk and pulls out a ring box with an engagement ring and wonders, "What do I do with this?"
The Big Bang Theory season 8 will end on a cliffhanger confirms showrunner Steven Molaro.
Molaro told The Hollywood Reporter that Leonard (Johnny Galecki) and Penny (Kaley Cuoco-Sweeting), as well as Sheldon (Jim Parsons) and Amy (Mayim Bialik), are in for two "huge" developments in the season 8 finale, which will end on a cliffhanger note.
Will Sheldon propose? Will Leonard and Penny marry?