The Big Bang Theory season 9 episode 21 live online: Sheldon and Leonard argue over room-mate agreement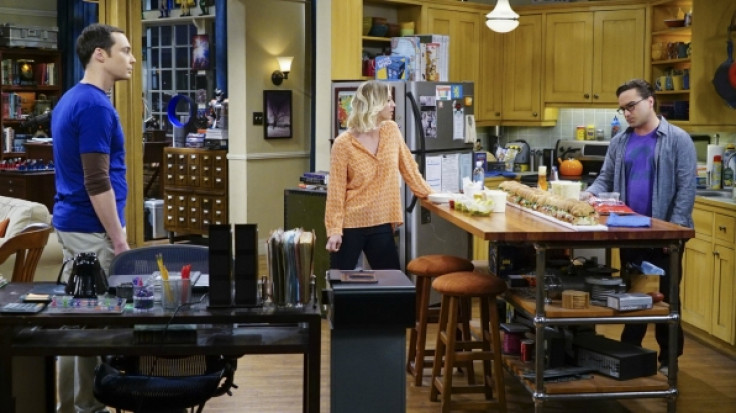 The Big Bang Theory returns from a brief hiatus with an all-new episode where Sheldon Cooper and Leonard Hofstadter fight over their room-mate agreement at a group dinner, following which the gang is forced to choose sides.
Episode 21 titled The Viewing Party Combustion will air this Thursday (21 April) at 8pm EST on CBS. The official synopsis reads as follows:
Click here to watch the episode via live stream online on CBS All Access. You can also click here to watch it online (only in the US).
A promo for the episode shows Sheldon and Penny annoyed at Leonard over room-mate agreement issues. Seeing a frustrated Leonard, Amy asks: "What is going on with him?" Penny replies: "He is all bent out of shape about having a room-mate agreement meeting."
"Apparently perfect attending isn't cool anymore," Sheldon adds. However, Amy takes Leonard's side and says: "I get why he is annoyed." But Sheldon begins to explain their fight and tells Amy: "Leonard refuses to participate in a mandatory, quarterly room-mate agreement meeting." He then taunts his friend by yelling: "This is what a generation raised on Bart Simpsons looks like."
Amy continues to take Leonard's side and says: "I know how he feels, I never enjoyed our relationship agreement meetings." Sheldon questions: "You were pretending?" Turns out Amy was pretending to enjoy their relationship agreement meetings after all.
Another promo for the episode shows Rajesh bragging to Howard about having two girlfriends. Raj tells Howard he is exhausted of dating Emily and Claire at the same time. He says: "Dating two women... I mean... I can't even remember the last time I slept in my own apartment. I wake up and I am like... am I at Claire's? Am I at Emily's? Is there a 3rd girl I have forgotten about? Where am I?"
With only a few episodes left for the finale, do not miss the Leonard and Sheldon fight in TBBT's new episode on CBS.
© Copyright IBTimes 2023. All rights reserved.