The Flash season 2 returns from hiatus with a new episode this Tuesday, 19 April, at 8pm EST on The CW. Episode 18 is titled, Versus Zoom, where Barry Allen will open the breaches to Earth-2 and confront Jay Garrick aka Zoom.
Click here to watch the episode online on The CW website in the US.
According to the synopsis, Barry (Grant Gustin) believing that he is fast enough, thanks to the tachyon device and speed enhancement formula the Speedster acquired from Harrison Wells, will go after Zoom. Cisco Ramone (Carlos Valdes) will use his power to open the breach to Earth 2.
Fans of the hit DC Comics series will also learn the painful story of Hunter Zoloman aka Zoom on Earth-2 in the episode. Teddy Sears, who plays the speed demon, spoke to Entertainment Weekly about Hunter Zolomon's mental state. "He's 100 percent sociopathic, 100 percent obsessed, very much a megalomaniac, someone who is obsessed with his own power."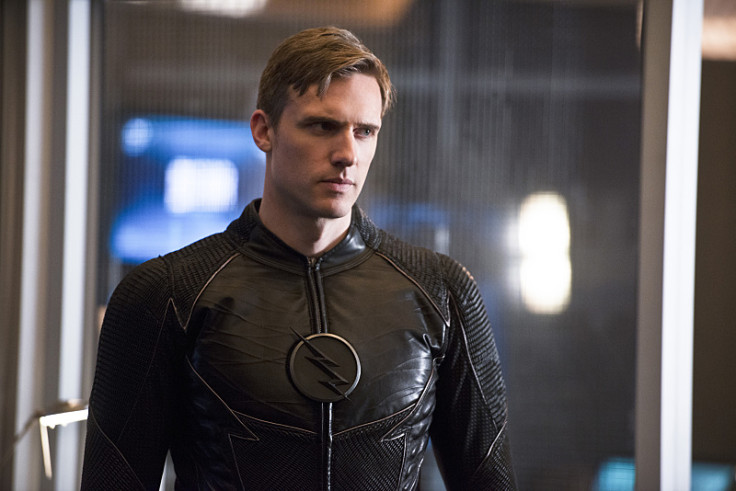 The upcoming episode will also reveal why Zoom became Barry's mentor. "We're going to flesh that out. We're shooting the finale right now. Between what's about to air and what we're shooting now, a lot of that will be fleshed out."
According to Sears, Zoom travelled to Earth-1 to steal Barry's speed. He said, "Without saying too much, Hunter absolutely is there on Earth-1 to steal Barry's speed; that's what takes him there. What begins to happen, too, is something that you've alluded to that perhaps, like a truth sociopath would, Hunter would begin to enjoy the game; the game that one can play with another human being. If you're in a sociopathic state, that's one thing that you get a great kick out of; the hunt, the game, the chase. The seeds are planted for that when he gets there. It's a two-hander, but we will get into the specifics of that as the rest of the season unfolds."
Is Barry fast enough to defeat Zoom? To find out, do not miss this Tuesday's episode of The Flash season 2 airing on The CW.