The Big Bang Theory season 9: Kaley Cuoco teases Leonard-Penny future says new episodes answer many questions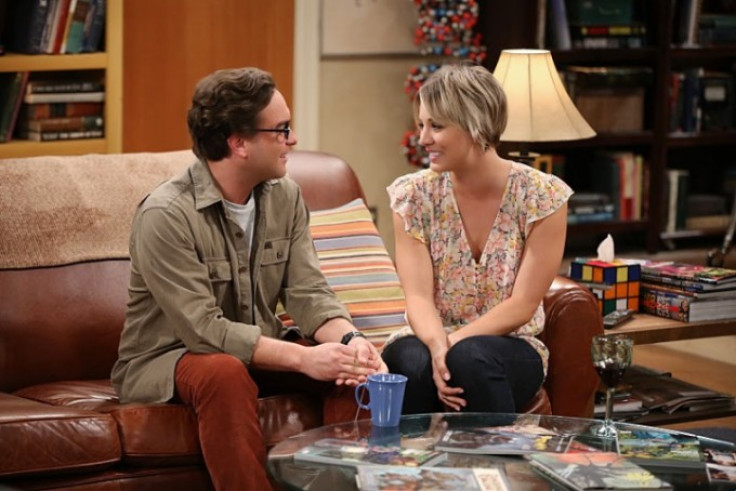 Kaley Cuoco-Sweeting, who rose to fame for her portrayal of Penny in The Big Bang Theory, has spoken about the CBS show's ninth season, which is due to premiere on 21 September. The actor has teased that the upcoming episodes will reveal a lot about Leonard and Penny's relationship.
Cuoco told ETOnline, "We shot a couple of episodes, they are amazing, right out of the gate. I even think that the next one is funnier than the first one we shot and it answers a lot of questions. We are up to a great start this season and as usual I am very proud."
When the actor was asked whether fans could expect any major surprise this season, the 29-year-old said, "I wish I knew more things... they don't tell us anything."
However, the actress did speak about Leonard and Penny's future. She said, "Between Leonard and Penny... all the dreams came true for me... I have been waiting many seasons for this." So was she hinting at the couple's impending nuptials, guess fans will have to wait and watch.
Meanwhile, in the season 8 finale of The Big Bang Theory fans saw Leonard and Penny driving to Las Vegas to "get married", but they were clearly not on the same page. After Leonard confessed to have kissed another woman when he was on the North Sea research expedition, Penny had started to rethink about their marriage plans.
Further, The Big Bang Theory star spoke about her personal life and her plans on starting a family with her husband Ryan Sweeting. She said, "Soon enough. Just dogs now... I enjoy four legs, so that would be weird."
Kaley also revealed that grocery shopping was an important part of their marriage. "When he calls and says 'I'm going to pick up the groceries', I'm like 'I love you, thank you, I really appreciate that!' It's the little things," she stressed.
© Copyright IBTimes 2023. All rights reserved.