The Big Bang Theory season 8 finale ended on a cliffhanger, where Amy breaks up with Sheldon, but it turned out that he was planning to propose to her.
Meanwhile, Penny and Leonard are off to Las Vegas to get married, when Leonard tells his fiance that he made out with a girl while he was out on The North Sea.
Sheldon and Amy's relationship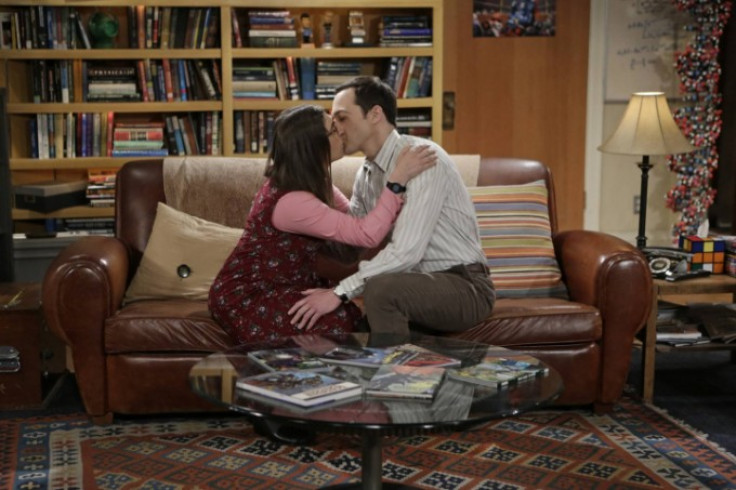 Sheldon and Amy did make major strides in their relationship in season 8. After sharing their first kiss in season 7, the couple finally accepted that they love each other in the Valentines day special episode.
But were they moving too slow?
In the finale Amy told Sheldon, "Being your girlfriend is so challenging, emotionally, physically... This isn't easy to say because I love you, but I need some time to take a step back and reevaluate our situation. I hope you understand." And then, she broke up with him.
The season 8 finale proved that Amy underestimated how Sheldon felt about her. After she leaves, Sheldon is seen holding an engagement ring, which was stowed away in the top drawer of his desk for an unknown amount of time.
Even though Sheldon was not in for a sexual relationship with Amy in season 8, buying an engagement ring really did mean that he considered settling down with her.
But how will this "step backwards" affect their relationship? This will play a major role in season 9.
The upcoming season may find Sheldon missing Amy a lot and fans could see a new depth in their relationship. As the show is already renewed for season 10, we would definitely see an engagement by the end of season 9 and a big "Victorian" wedding in season 10.
Leonard and Penny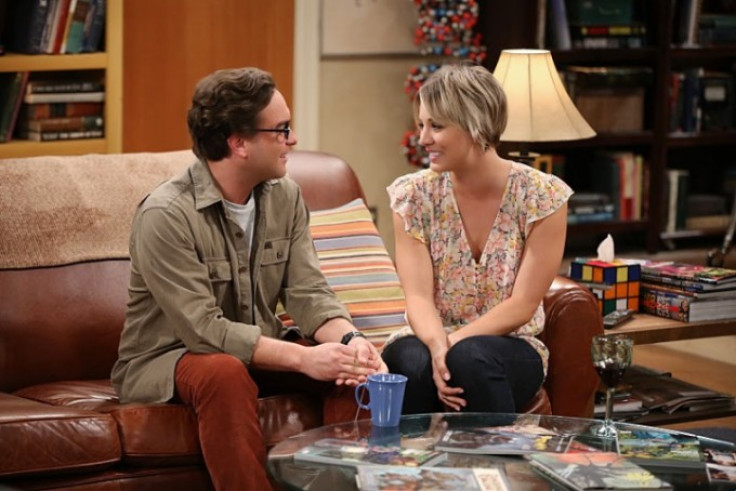 Season 8 has ended on a cliffhanger note for another couple- as fans still do not know whether or not Leonard (John Galecki) and Penny (Kaley Cuoco-Sweeting) are getting married in Las Vegas.
After a big setback, where Leonard honestly reveals that he kissed another girl, they seem determined to make it to their wedding.
But Kaley Cuoco-Sweeting teased back in January, that wedding bells for Leonard and Penny are not anywhere near.
"Penny and Leonard took so long to get engaged that a wedding to me sounds like in a distant planet," Cuoco-Sweeting told Zap2it.
"I don't know what the writers have planned. I know they've said that they've thought about it and they're going to do something very unique and special, which I don't even know about, that'll just be completely different from what anyone expects."
So, this could mean that CBS will stretch their wedding storyline for a bit longer and in season 9 we might seen the couple realise that they should not rush with their wedding plans.
But this could go either way. Penny could break up with Leonard and fans will sure remember that she had done something similar in season 3.
Here is what showrunner Steve Molaro has to say about the upcoming season of The Big Bang Theory.
Molaro told Yahoo: "There's always pressure to do our best to keep the show good and funny and fresh. We're all very thankful that we have these two years to move forward and to explore these characters more."
"Part of the fun of this show is, we don't always know exactly where it's going. These characters have become so realized. They are like people to us. The characters can surprise us themselves as we're writing it. I think as long as we're passionate and excited about it, we're just going to keep going along the way we've been doing it," he explained.
Now that The Big Bang Theory will premiere with season 9 in September 2015, one thing is for sure, there will not be any wedding bells in season 9. Or at least this is what we think!