The Big Bang Theory season 9: Leonard and Penny learn about Sheldon's ring for Amy in episode 7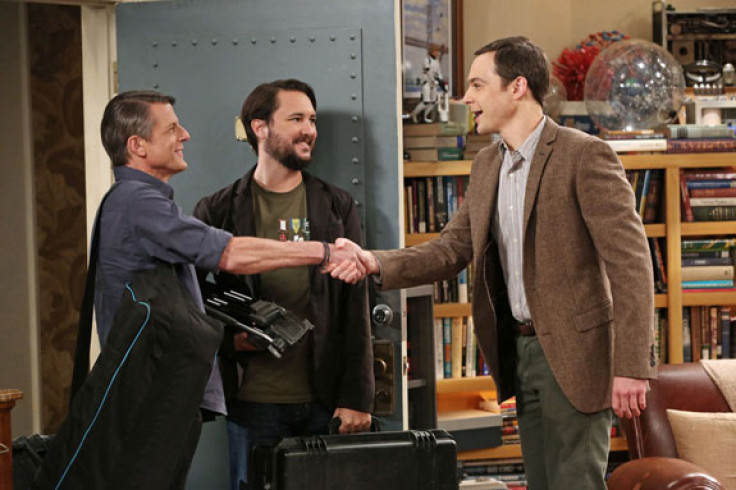 Sheldon's ring secret will finally come out in the open in the upcoming chapter of The Big Bang Theory season 9, which will air next Thursday, 5 November at 8pm EST on CBS Network. Episode 7 is titled The Spock Resonance.
In the episode, Wil Wheaton interviews Sheldon for a Star Trek documentary and that is where he talks about the ring with which he wanted to propose to Amy.
The official synopsis reads: "While being interviewed for a documentary about Spock from "Star Trek," Sheldon struggles to suppress his emotions about his recent break-up with Amy. Also, Wolowitz and Bernadette butt heads over remodeling his childhood home."
Adam Nimoy and Stephen Merchant will guest star in the episode. According to a leaked report, Sheldon tells Leonard and Penny that Wheaton has asked him to be in a documentary about Star Trek fans that he is making with Nimoy.
During the interview, Sheldon brings out his prized possession box that contains a miniature Wil Wheaton, an actual Wil Wheaton document and his family heirloom ring. He reveals to everyone that he had planned to propose to Amy before she broke up with him.
Leonard and Penny, who are watching the interview live, are shocked to hear his confession. Later, when he returns home, Penny and Leonard are sweet to him, but Sheldon says he needs to know for sure if there is any hope left with Amy, and leaves claiming that he is going to propose to Amy.
However, when he reaches Amy's apartment Sheldon sees her saying goodnight to a tall man (guest star Stephen Merchant). Amy kisses the mystery man and heads inside her apartment alone. Sheldon also leaves heartbroken.
Is there hope for Amy and Sheldon? We will have to wait and watch as The Big Bang Theory returns to Thursday nights on CBS.
© Copyright IBTimes 2023. All rights reserved.