Harrison Wells from Earth 2 will travel through the speed-canon and arrive at Star Labs in the upcoming chapter of The Flash season 2. Episode 4 is titled, Fury Of Firestorm, where Barry and his team will look for another Firestorm match for Dr Stein to merge with.
The official synopsis reads as follows:
Barry (Grant Gustin) and the team look for another Firestorm match for Dr. Stein (Victor Garber). When the team meets Jefferson "Jax" Jackson (guest star Franz Drameh), Caitlin (Danielle Panabaker) has her reservations about whether Jax is the right match for Dr. Stein. Iris (Candice Patton) surprises Joe (Jesse L. Martin) while Barry and Patty (guest star Shantel VanSanten) grow closer.
Click here to watch the episode online on The CW's website. According to ET Online, Team Flash will come face-to-face with Harrison Wells from Earth 2 in episode 4, and their reaction will be less than friendly.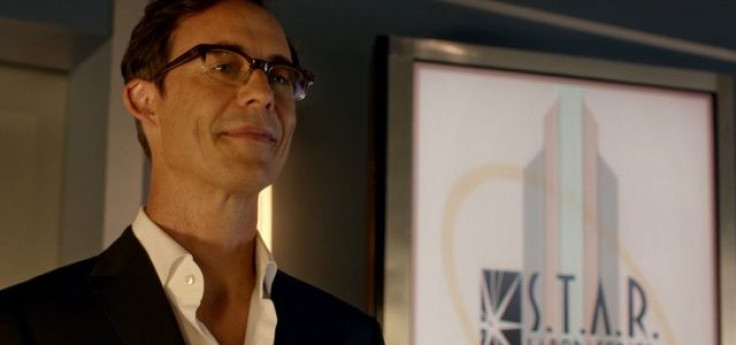 Meanwhile, Danielle Panabaker spoke of her character, Caitlin Snow's, reaction to Wells' arrival. "Her initial reaction is not good. Everyone is taken aback by it for sure, but again its way more fun to figure it all out and unravel that mystery."
Moreover, Carlos Valdes, who plays Cisco said, "I don't think it's a surprise to anyone that it would hit Cisco very hard. It would take a lot for him to open up his vulnerability to someone like that -- especially a person that he associates with killing him."
Other than the arrival of Wells, other major events in the episode will be the introduction of a new Firestorm. The new promo shows Dr Stien bursting into blue flames, and "stroking out" as Caitlin says, "Cisco we are loosing him."
Dr snow explains to Barry and Cisco, "The longer he goes without merging, the more unstable he becomes. We could find a match and save his life."
In the next scene, we see a new guy called Jefferson "Jax" Jackson (Franz Drameh), showing up in Star Labs as Barry tells him, "We think you have potential capabilities." Cisco encourages him and says, "You can shoot fire out of your hand, dude."
Further, Jackson eventually comes around, and is seen discussing how the powers work with Dr Stien. The professor points out, "Only with a willing partner." After which the two merge and become the Firestorm.
However, things do not progress as the Flash team had planned and the promo ends with another Firestorm showing up and claiming, "I deserve the Firestorm matrix."
To know how Team Flash deal with the Wells' arrival, watch The Flash season 2 episode 4 that airs this Tuesday, 27 October at 8pm EST on The CW.