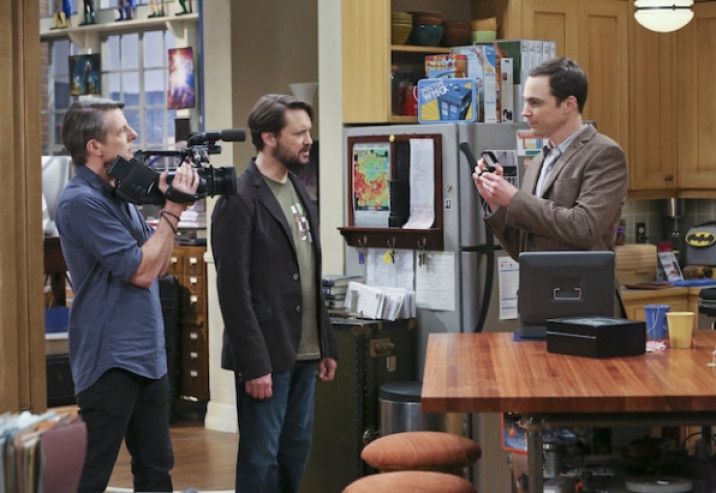 The Big Bang Theory season 9's upcoming chapter will finally address the ring mystery and how Sheldon planned to propose to Amy before she broke up with him. Episode 7 titled The Spock Resonance will also pay tribute to late actor Leonard Nimoy, as his son Adam Nimoy will guest star as himself.
The official synopsis reads as follows:
Click here to watch the episode via live stream online on CBS All Access or click here to watch it online. A new sneak peek for the episode shows Rajesh, Leonard and Penny having a dinner conversation about popularity in high school when Sheldon barges in and announces, "Listen to this! I just received an email from Wil Wheaton. Leonard Nimoy's son is working on a documentary that he started with his father before he passed away. Its about Mr Spock and its impact on our culture."
Leonard wants to know why Wheaton wrote to Sheldon of all people. "They are looking for fans to interview, and he thought I would be good for it," replies Sheldon.
According to a leaked report, during the interview, Sheldon reveals to everyone that he had planned to propose to Amy. He shows them his family heirloom ring that he was planning to propose to her with. Leonard and Penny will be shocked to hear Sheldon's confession.
Later in the episode, Sheldon storms off to visit Amy and finally propose to her, but is heartbroken to see Amy kissing a tall mysterious man outside her apartment. The Big Bang Theory season 9 episode 7 airs this Thursday, 5 November at 8pm EST on CBS Network.