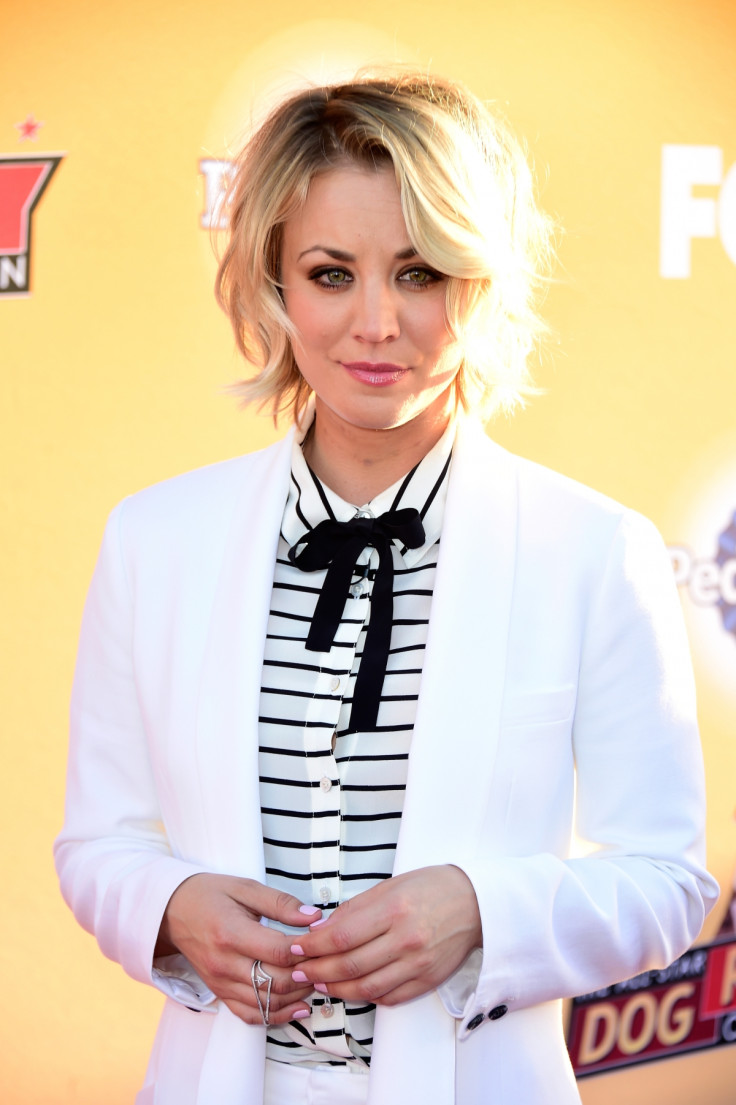 The Big Bang Theory actress Kaley Cuoco has opened up about her split with Ryan Sweeting. In September 2015, Cuoco had filed for divorce from Sweeting after 18 months of marriage.
"Yes, I'm getting divorced," she said, while appearing on The Ellen Show. "Ya know last year was very bizarre and we all go through really weird ups and downs. And sometimes I'm a little bit more seen. And everyone goes through that stuff. Ya know so I already feel like 2016 is going to be a much better year than 2015. And ya know, it's been rough, but things are going good. I'm much, much better now. I'm in a much better place than I was."
The Bahamian-born American professional tennis player had proposed to the actress, who is best known for her role as Penny in the award-winning comedy, a few days after the couple made their red carpet debut at the 65th Primetime Emmy Awards. They got married on 31 December 2013.
The Oscar host asked Cuoco how long the marriage lasted and about covering up her wedding date tattoo. She said: "Not that long, a year-and-a-half. I know. I know. I know. I had the date tattooed on my back and everything to remind me. I know. I know. Don't tattoo wedding date. I know. I know."
Cuoco had replaced the ink with a dark moth. She said: "The tattoo was a mistake. I had to cover it. Because it was big enough to cover the numbers — the big wings. It's just what I picked out when I was there."