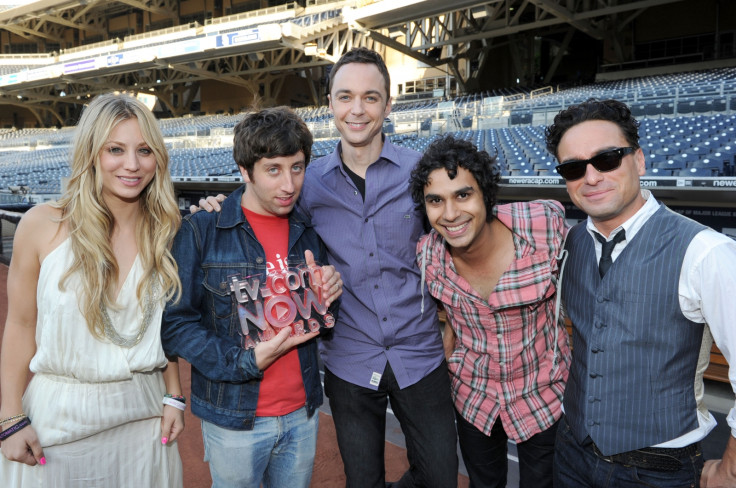 The Big Bang Theory cast has come a long way from their series debut in 2007. Kaley Cuoco, who plays Penny in the show, took to social media to share a throwback photo with the original co-stars and showrunners from their first appearance at the Comic-Con convention.
The image features Cuoco posing with Johnny Galecki, Jim Parsons, Simon Helberg, Kunal Nayyar and showrunners, Chuck Lorre and Steve Molaro some 10 years ago. "fbf to our first appearance at Comic-con 10ish years ago we had no idea what to expect or what @bigbangtheory_cbs would become," she captioned the image.
Confirming that she will return to Comic-Con, 2017, Kaley continued, "We had an incredible experience and I'm thrilled to announce I'll be back this year see you all Fri/July21 in HALL H!!! #comiccon2017 ps why did I choose ringlets?"
Fans have loved the old photo of the cast as one user commented, "You look so adorable. I watch every episode and reruns." Another user noted, "Jim [Parsons] was so thin omggg." A fan of Cuoco even pointed out that this pic may have been taken while she was dating co-star Galecki. "Going on body language, this looks like when Johnny and Kaley were dating.." he wrote.
Another fan too commented on similar lines and said, "Because you were 22 and could pull them off. This is obvs when Johnny and yourself were dating." The on-screen couple dated for two years while filming for the CBS show.
In a conversation with Anthony Anderson (lead actor of ABC show Black-ish) as part of Variety's "Actors on Actors" series back in June, the 31-year-old spoke about the show's success.
"We know better than anyone. It's hard to do a pilot, let alone get picked up for a season, let alone keep going. Our characters have always been lovable, they were the underdogs from day one, and people fell quickly in love with them and wanted them to win, wanted them to do well," she said.
According to the Wedding Ringer actress, the friendly chemistry between the cast is real. "We really like each other," she added.