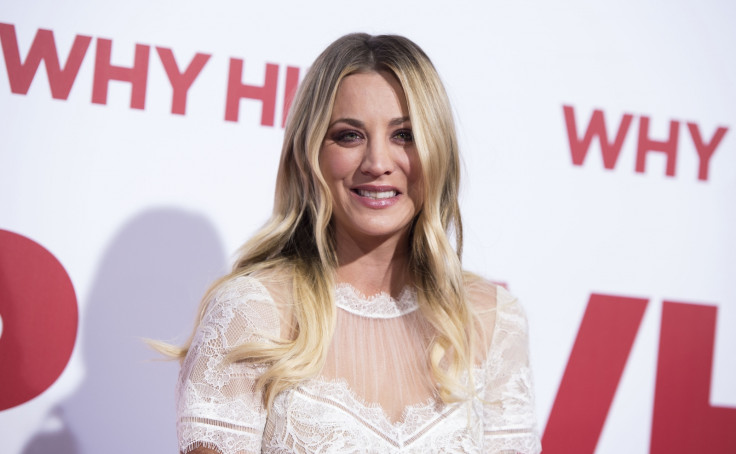 While there's still time before hit CBS series The Big Bang Theory is back from hiatus with season 11 on Monday, 25 September, the show's lead actress Kaley Cuoco seems to be keeping herself busy.
One look at her social media profile proves that she is not only enjoying quality time off-set but also entertaining fans with frequent pictures and posts while the show is on a break.
Cuoco, an avid animal-lover, most recently shared a couple of shots of her favourite horses on Instagram, looking all geared-up for some sort of competition.
"Calm before the storm," she captioned one of the images of her equestrian friend in what looks like a super fancy stable. "Horses about to head to @coloradohorsepark for our next showing adventure! We can't wait @claudcraig (and yes @lifewithshmooshy will be coming along for the trip) (sic)."
Just in case fans are wondering who '@lifewithshmooshy' is, it's none other than the 31-year-old actress' adopted dwarf mini horse, who often features in Cuoco's adorable picture-posts. "Can't get enough of the Shmoosh!!! @lifewithshmooshy," the actress wrote along with a sunny snap of her gorgeous rescued horse, followed by some heart emoticons.
Another equestrian companion who featured in Cuoco's posts was her "stud muffin", who seems to have bagged some major wins for the horse-lover. Gushing about the brown beauty, the Penny actress wrote, "2 for 2 with mr Bound to Be! He helps me take home the win In today's 1.35 speed class... what a horse!"
However, it wasn't only her animal friends featuring in Cuoco's uploads – who goes by the name of Norman Cook on Instagram – but also her equestrian partner Karl Cook. One of the photos showed her man adorably hugging a pooch while reclining.
In another image, the animal-loving duo can be seen enjoying their "kind of day date" mounted on horsebacks.
The couple, who met during a horse show in 2016, have been dating for nearly a year now and frequently treat their social media followers to their romantic pictures.