Big Bang Theory's Kaley Cuoco shares set pic with Bill Gates daughter: 'She looks like her dad!'
Jennifer Katharine Gates visited her friend Kaley Cuoco on The Big Bang Theory sets.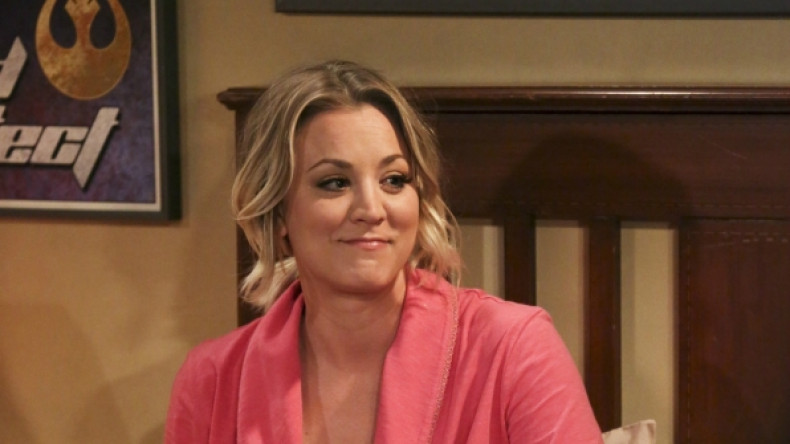 Who knew Kaley Cuoco is friends with Bill Gates daughter? Well, we know now thanks to Instagram. The Big Bang Theory actress shared a photo on her Instagram account, with her sweet friend, Jennifer Katharine Gates.
As it turns out, the two are avid equestrians and mini-dwarf rescuers. Jennifer is visiting the Big Bang Theory sets, as Cuoco is seen in Penny and Leonard's kitchen area, smiling as she is snapped with the 21-year-old heiress.
Dressed in a white shirt and blue pants, Jennifer is most probably accompanying her dad, Bill Gates, who is set to guest star as himself in The Big Bang Theory. Cuoco captioned the post: "Loved having my sweet friend @jenniferkgates visit my other life on the @bigbangtheory_cbs set! I don't think we recognised each other without our riding helmets! She's also a fellow mini-dwarf rescuer!"
Later, the daughter of Gates shared the same photo on her Instagram page and captioned it: "An amazing day!!! repost @normancook" alongside heart emoji.
Many users took to the comment section to gush about the adorable photo. One user commented: "This totally just tripped me out hahaha horse girls = friends for life! Have plenty of those myself," another noted: "She's cute she's like your red-headed twin."
Most fans said how much Jennifer resembles her Microsoft founder father. "She looks like her dad!" a social media user wrote, while another exclaimed: "Good lord she looks dead on her daddy!"
As previously reported, Bill Gates will appear in an episode slated for March. The episode will feature Penny hosting the founder of the Microsoft at work. Naturally, the guys will do everything in their power to meet him.
Gates joins a long line of big-name guest stars to make their way to The Big Bang Theory as themselves, including Carrie Fisher, Bill Nye, Stephen Hawking, and Stan Lee.
The Big Bang Theory is currently on a hiatus and will return with fresh episodes on 1 March at 8 pm EST on CBS Network.