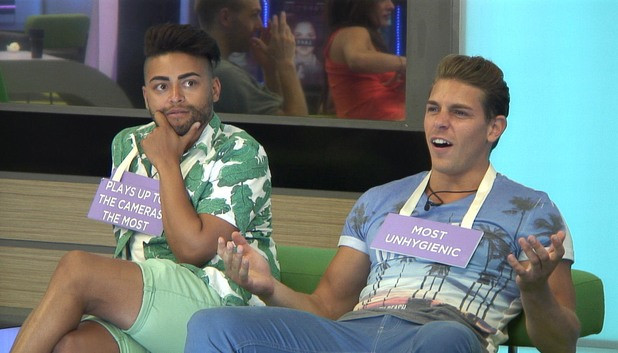 The Big Brother housemates faced a Friday night shocker with a surprise double eviction that saw Mark Byron and favourite to win the show Winston Showan, leave the house.
Chris, Christopher, Mark, Winston and Pav all faced the public vote, but after a tumultuous week of rows and resentments, it was almost a foregone conclusion that Mark would be making an exit.
Criticised for playing up to the cameras and for staging a showmance with Christopher, the Scouser lost fans.
Acknowledging that his own conduct was a key factor in his waning popularity, Mark remained positive about his time in the house.
"I've been losing my head a little bit. I think there are people in there more deserving of being finalists than me. It's been an amazing experience for me," he said.
Mark was one of the most flamboyant housemates and won attention for his blossoming romance with Christopher. However, the relationship quickly fell apart with the two constantly bickering.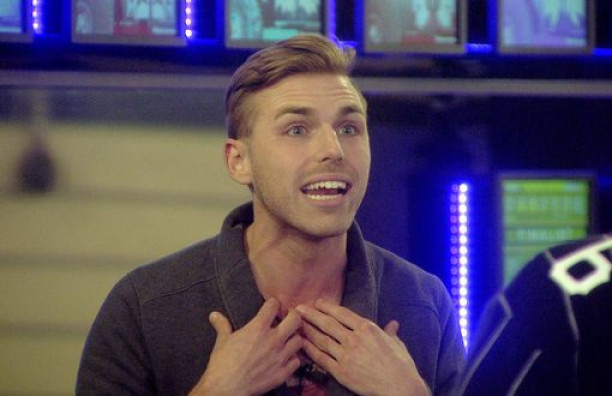 A falling out over the Power of Money Task was the death knell for the relationship and quite probably a contributory factor in Mark's eviction.
Speaking about hs relationship with Christopher he said: "I don't know when it started to slip. It started off really positive. I started to feel differently about him when he could have defended me over things but he decided not to.
"I felt like Christopher was just defending Chris. For me he just sat back and let Christopher fight his battle for him. If I'm going to be honest, I think I was a little bit jealous. I did overreact," he admitted.
He said that now he was out of the house, he would reflect on the relationship.
"Me and Christopher have a lot in common, but we argue too much. It is a strange environment but I'm not going to write him off now, but there are lot of things I have to take on board."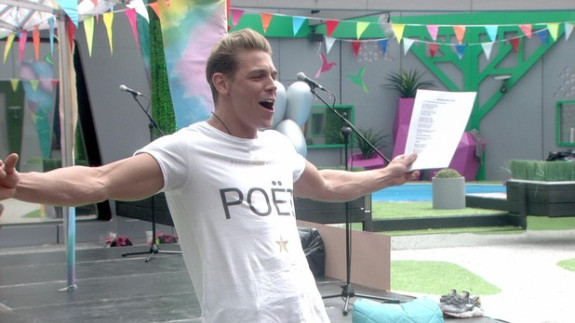 Meanwhile, the surprise eviction of Essex Boy Winston was described as the biggest shock of the series.
The gym enthusiast became the twelfth housemate to leave Big Brother after receiving the second-highest number of public votes tonight (August 8).
He admitted he had not expected to be leaving the house. "Yeah, just a little bit shocked because of everyone's reactions, saying I would win. I am a bit gutted, but I've made it 65 days all the way through. Course I would have loved to have made the final," he said.
Reflecting on the reasons why he was finally voted out by the public, who have seemed to support him from the beginning, he said: "I literally have no idea. I was just myself. It's been the best time of my life," he concluded.
Meanwhile the rest of the housemates are convinced that Winston's eviction is just a stunt. "He'll be back in two days," said a shocked Helen Woods. "He can't be out."
The public will now be voting for the winner of Big Brother ahead of the final next Friday.
Big Brother returns tomorrow (August 9) at 9pm on Channel 5.