It's only a week in, and Big Brother is already laced with controversy and dispute. Kickboxing champion Andrew Tate, who made racist and homophobic remarks involving singer Cheryl Fernandez-Versini, has been removed from the house. The 29-year-old kickboxer from Chicago was forced to leave the show after a new revelation − this time of violence.
Channel 5 bosses took the decision to drop Tate from the reality show on Monday night (13 June) following his announcement of a "new master plan". But the real reason behind his removal was revealed in a statement made by the television network, before Tate addressed a video from 2012 where he appears to hit a woman with a belt.
A spokesman for Big Brother said in the statement: "Due to information Channel 5 and Big Brother became aware of today, Andrew Tate has been removed from the Big Brother House. Channel 5 and Big Brother have become aware that Andrew Tate has posted a statement on Facebook about the circumstances of his departure from the Big Brother House. What Andrew says in that statement is completely false," MailOnline reports.
They later added: "Andrew was not removed because of his actions inside the House. Nor was he removed for tweets allegedly posted by him prior to his entering the House. Andrew was removed because of information which came to light today."
Tate's Facebook message in question read: "For 3 years they begged me and for 3 years I said no. I warned them I'm a bad choice because I don't take jive from nobody, but they insisted. Then they finally made me an offer I couldn't refuse."
He added: "If I stayed too many people would have walked out cause my plans are too good and they were afraid I would ruin the show."
His shock departure comes after his racist and homophobic tweets last week concerning Fernandez-Versini's former marriage to football player Ashley Cole. The BB contestant sent an abusive message to former X Factor judge Cheryl Fernandez-Versini in 2012 via social media sharing site Twitter, writing: "Cheryl Cole is a massive w*g socket."
He followed it up with another tweet shortly afterwards, adding: "@ChiaraRomano89 Chiara Romano and Cheryl Cole are both massive w*g sockets."
The American-British cruiserweight and three-time heavyweight ISKA Kickboxing world champion also tweeted several more offensive messages of a racist and homophobic nature.
Defending his show exit, Tate's string of tweets included: "The video the sun will release is me hitting a girl with a belt. They edited out ALL of the laughing and joking and it's felt (sic)!"
"They are pretending I beat her up when we were joking and the belt made noise but didn't hurt! They cut all laughing."
"I am not a violent man. Kinky yes violent no. Such a stupid story! I didn't even hit marco or jacko or Chelsea when they threatened me."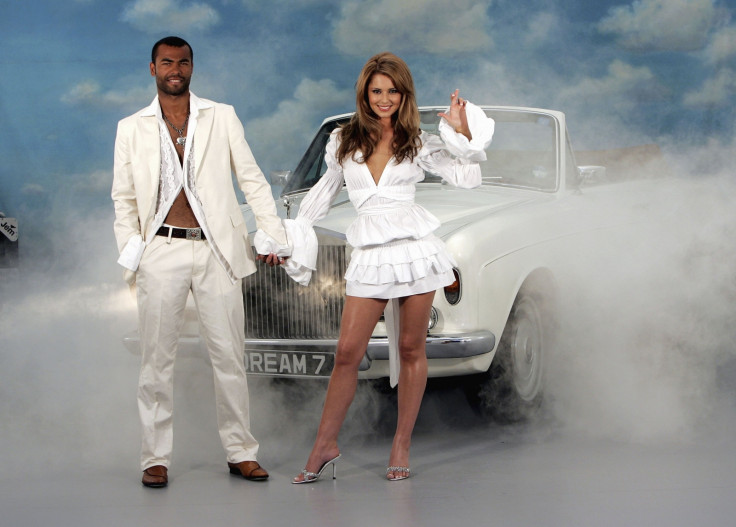 "Video is from 2012 and they cut all the laughing out lol. She didn't sell it. I'm still great friends with her we will release a new vid :). They edited a video of me to make me look bad when I'm not. they're afraid of my MASTERPLAN. Simple. #andrewbbuk."
It is still unknown whether Tate's removal will be addressed in tonight's episode (14 June). The kickboxing star is not the only BB housemate to cause a stir, as Marco Pierre White Jnr has also ruffled up some feathers with his racy behaviour with club hostess Laura Carter on Sunday night's (12 June) episode.
Watch the controversy unfold on tonight's episode at 9pm on Channel 5.