Ahead of the release of its upcoming, star-studded movie The Big Short, Paramount Pictures has unveiled a new behind-the-scenes featurette entitled The Big Leap, which sees both the stars and film-makers discuss the film's plot and what was the production process like.
Steve Carell, Christian Bale, Ryan Gosling and writer/director Adam McKay are just some of the faces who pop up in the snippet, while the short exclusive also shares a sneak peak at Suicide Squad star Margot Robbie's brief bath-tub scene and singer Selena Gomez's short cameo.
Gosling kicks off the video by explaining what the film is all about. The comedy-drama, which is already earning itself a lot of buzz (and nominations) as we approach the award season, focuses on four outsiders who work in the world of high finance.
The group soon realise they each accurately predicted the credit and housing bubble crisis of the mid-2000s, and later decide to challenge a bunch of Wall Street banks with the aim of pinpointing their lack of foresight and calling them out on their greed.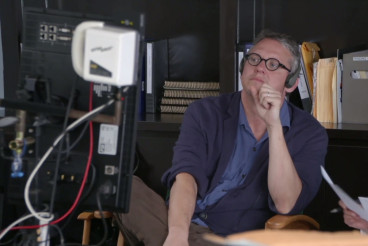 Sounds complicated, but for those of you who are interested in the actors mentioned and their performances, and therefore want to give the film a whirl but are worried about the finance-heavy plot, you need not worry. "Adam McKay makes this story extremely accessible to everybody. You don't have to be an expert in economics," producer Jeremy Kliener confirms during the clip.
Bale also sings McKay's praises, stating that the film-maker "has just done a bloody, incredible job" with the movie and that it "will surprise so many people".
The Big Short can be seen in cinemas in the US from 23 December and is scheduled to reach UK big screens on 22 January 2016. Since its release across the pond (it has been on limited release since 11 December), it has been met with positive reviews that draw particular attention to McKay's somewhat light-hearted treatment of such a serious subject. Typically a director of comedy movies, he has helmed a whole host of popular hit films including Step Brothers, The Other Guys and Anchorman 2: The Legend Continues.
For more entertainment news follow A-List on Twitter @Alistinsider