Home Alone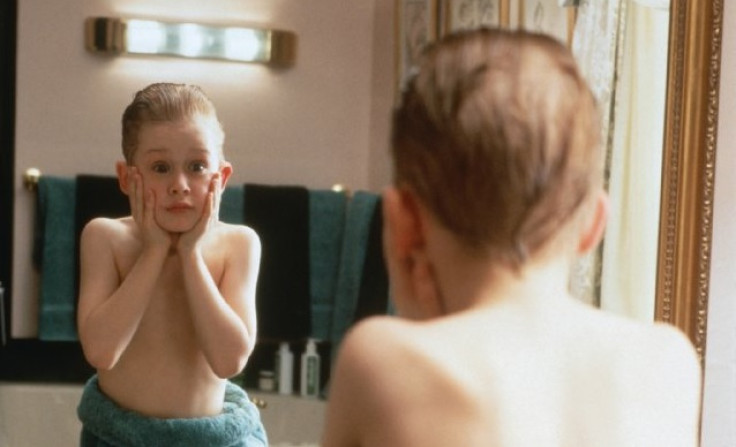 What better way to enjoy the weekend before Christmas than binge-watching Christmas films and amongst the ones that Netflix has on offer, Home Alone is undoubtedly one of the best.
In case you didn't know, the film almost solely follows eight-year-old Kevin McCallister (Macaulay Culkin) after he gets left alone in the family home after his parents and more distant relatives pack up and head off to the airport to begin their festive holidays in a far-away location. Having complete freedom, Kevin is initially thrilled that his parents are gone and believes that the wish he made the night before about them disappearing actually did come true. However, when he starts to get hungry and realises he doesn't really know how to fend for himself yet, he starts to wonder whether his 'wish' will ever reverse.
His desperation for his parents to come home becomes even stronger when his house becomes the target of two crooks who are hell-bent on breaking into the large house and stealing anything they can get their hands on. But unluckily for them, Kevin is a bit of a dab-hand when it comes to setting up booby traps...
Watch this if you enjoyed: Uncle Buck, Planes Trains And Automobiles, Elf, National Lampoon's Christmas Vacation, Mrs Doubtfire and Baby's Day Out.
Available on Netflix UK.
We Need To Talk About Kevin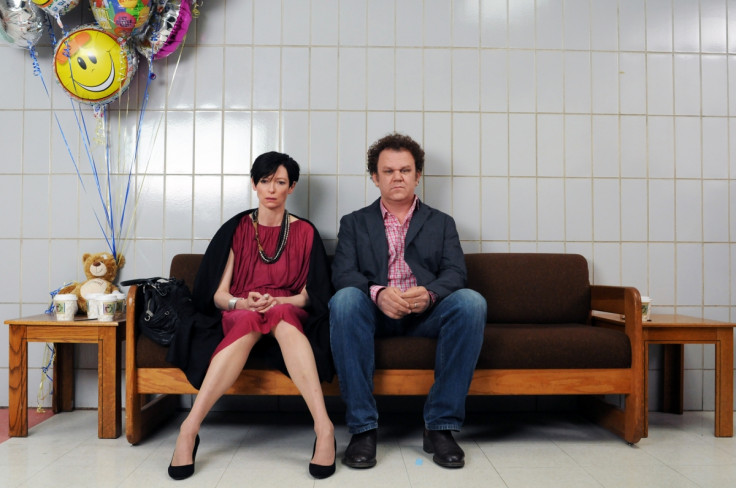 Based on Lionel Shriver's 2003 novel of the same name, We Need To Talk About Kevin details the gradual lead-up to a fictional high-school massacre that was carried about by a troubled teenager named Kevin. It documents Kevin's difficult upbringing, right from when he was born to when he committed the murders and it is a dark but fascinating process of events to watch.
The film begins with Kevin already in prison for his crimes, where his mother Eva Khatchadourian (Tilda Swinton) visits him regularly. Once a writer, she starts to think theatrically back on Kevin's life and wonders whether she turned him into the monster he become or whether he was like that since he was an infant.
Swinton was nominated for multiple awards for her lead role, including a Golden Globe, Screen Actor's Guild Award and BAFTA, but she is not the only brilliant actor across the ensemble by any means. John C Reilly, who you have mainly seen in comedies, such as Step Brothers, delivers a fantastic performance as Eva's husband, Franklin. Whilst the actors that portray the young and older Kevin − Jasper Newell and Ezra Miller − are nothing short of haunting in their differently aged roles.
Watch this if you enjoyed: Hard Candy, Melancholia, The Skin I Live In, The Perks Of Being A Wallflower, Only Lovers Left Alive, Magnolia and Girl, Interrupted.
Available on Netflix UK.

The Fosters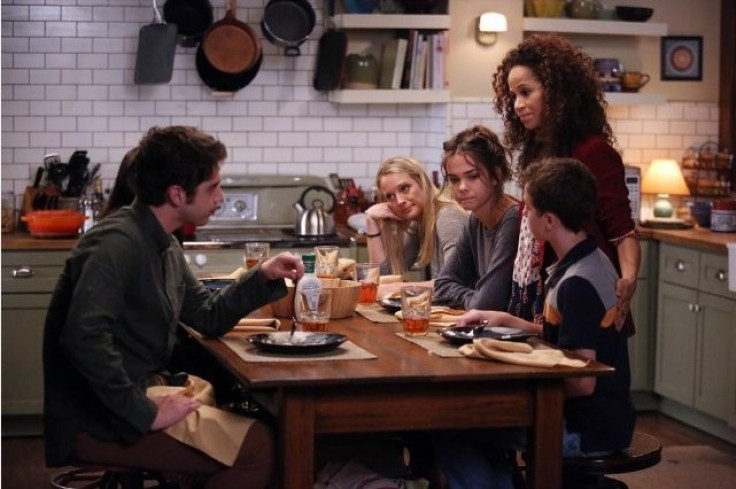 ABC Family's The Fosters centres on couple Stef and Lena, who are trying their utmost to maintain their peaceful life and keep their family happy. Said family consists of a household of children, including Stef's biological son, their two adopted twins and two siblings that they begin to foster and grow to love.
Almost like a serious take on Modern Family, The Fosters depicts a family that is not necessarily "stereotypical" but it's so refreshing to see it portrayed in a way that makes it obvious the normal ups and downs apply to this family as well as any other. The show is actually very like Modern Family in that it has a lot of heart and sentiment. Another similarity is the involvement of extended family and how it's not only your immediate flesh-and-blood that can be considered your nearest-and-dearest.
What this programme says about realistic modern life is a poignant point. "Love is love" but it puts it across so well that the homosexuality aspects comes secondary. This show is all about family.
Watch this if you enjoyed: Modern Family, The Carrie Diaries, Faking It, Awkward, 90210, Finding Carter, Jane The Virgin, Switched At Birth and The Secret Life Of The American Teenager.
Available on Netflix US.
The Exorcism Of Emily Rose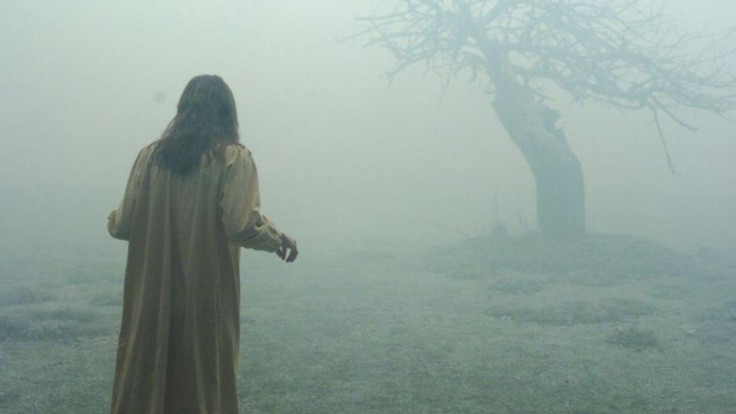 Starring Dexter's Jennifer Carpenter and Laura Linney, The Exorcism Of Emily Rose is the kind of horror drama that they just don't make any more. These days, films often rely on over the top violence and gore for shock value and a way-too-loud backing tracks to scare the living daylights out of us. But this film is pure eerie creepiness and shouldn't be taken too lightly despite its 15 rating.
Directed by well-practised horror director Scott Derrickson (Sinister, Deliver Us From Evil), it tells the story of a young girl called Emily whose death has been blamed on the exorcism that was performed on her by Father Moore prior to her passing. The priest is arrested on suspicion of murder with no one believing that it was really the demonic forces that ultimately killed the poor victim. The quest for the truth begins with lawyer Erin Bruner representing Moore, but it is not going to be easy, as no one wants to believe what Father Moore says is fathomable.
Watch this if you enjoyed: The Exorcist, The Ring, Orphan, The Mothman Prophecies, Silent Hill, The Others, The Devil Inside, The Possession and The Conjuring.
Available on Netflix UK.
30 Rock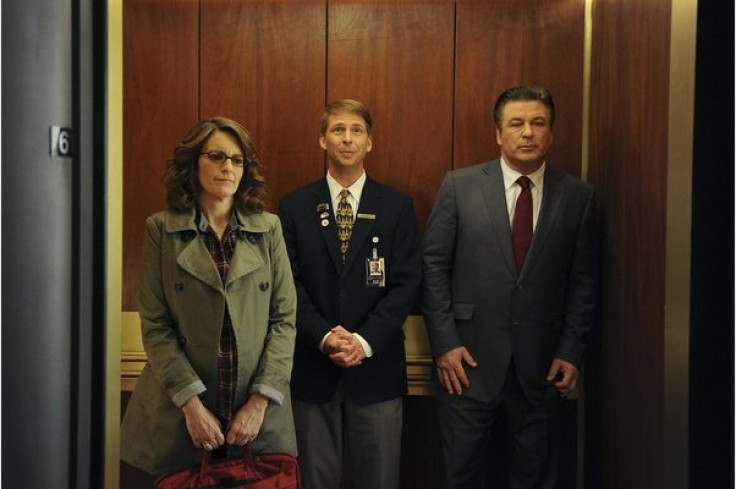 Created by Tina Fey, Golden Globe-winning show 30 Rock centres around Liz Lemon (played by Fey herself) who works as the head writer for a New York comedy sketch show called TGS With Tracy Jordan. Whilst also juggling her less-than-successful single life, at work Lemon must deal with her arrogant and overpowering new boss Jack Donaghy (Alec Baldwin) as well as two crazy actors on the show who are almost impossible to keep in line.
The cast is absolutely fantastic and every role is cast perfectly, but there's no doubt that Baldwin and Fey are stars of the show. There's plenty of cameos thrown in across the entire season, too, including big names Elizabeth Banks, Martin Sheen, James Marsden, Salma Hayek and Julianne Moore. Immeasurably witty and with one-liners that will have you laughing out loud, you just simply can't watch one or two episodes, you have to binge. Which is handy, seeing as all seven seasons are available on Netflix US.
Watch this if you enjoyed: Parks And Recreation, Arrested Development, Community, It's Always Sunny In Philadelphia, The Office, Modern Family and Scrubs.

Available on Netflix US.