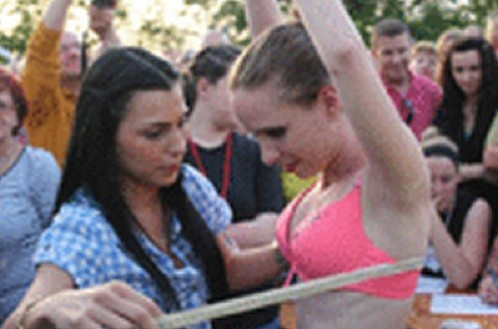 Efforts to help a terminally ill man have been criticised for a "best breasts" competition in which prizes were awarded to women for their cleavages.
Women in a village located in Istria, Croatia, lined up to have their breasts weighed and measured with a tape in front of a large crowd.
Prizes were handed out to the owners of the biggest and smallest breasts, the firmest pair and the most beautiful.
Local media hailed the event, which took place last weekend, as a "great show." However critics called it sexist.
Eight women took part in the competition in the village of Sveti Petar U Sumi to raise money for local man Tihomir Srblin, who is terminally ill and seeking treatment overseas.
The women wore bras and were not bare-chested during either the measurement or the judging process.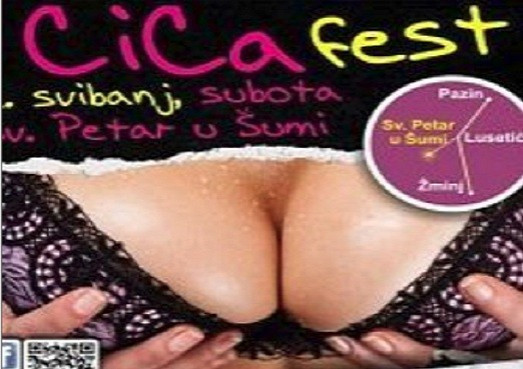 The prize for biggest boobs was won by a 54-year-old woman, whose cleavage had a circumference of nearly 1.5 metres.
A nurse who triumphed in one of the categories said she was happy to take part in it for charity.
Winner of the 'most beautiful breasts' Danijela Golubovic, 23, said: "It was a bit strange but after all it is for charity and I'm glad that I could take part in helping to raise cash."
Women's rights campaigner Ruza Vukovic said: "There are all sorts of other ways that they could have raised money for this man without insulting women."
Croatia has previously received criticism for sexist attitudes in public life.
A senior politician chided a rival in the country's parliament by telling her to stick to pole dancing, while an advert for sausages placed the product in a sexually suggestive position between a pair of breasts.
In another advert, for Croatian beer Ozujsko, a woman returned home laden down with groceries and was greeted by her husband. But he was only happy to see her because he wanted her to serve him a drink.