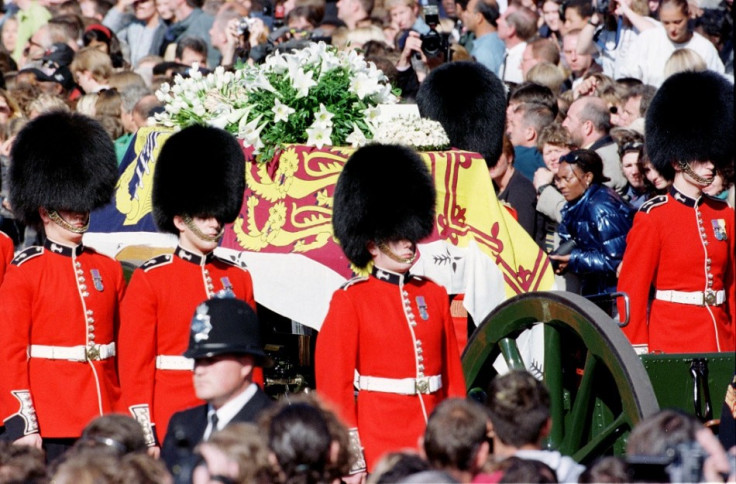 It's been nearly two decades since the death of Diana, Princess of Wales, but the royal is far from forgotten. A new documentary premieres on Channel 5 tonight (30 May), examining the aftermath of her passing.
Diana: 7 Days That Shook the Windsors remembers how the Royal Family nearly lost its place in the hearts of the people and features testimony from insider Anji Hunter, who was director of government relations at the time. Diana's personal security consultant Colin Tebutt also offers his insights.
Here are seven facts about Diana's death that the programme will go into more detail about:
1. Princes William and Harry agreed to walk behind their mother's coffin at the eleventh hour.
With just one week to arrange the funeral, the royals battled with Downing Street over arrangements – and tensions ran high. Prince William, then 15, refused to take part in the procession after it was suggested that he and Harry, 12, should walk behind the coffin.
The funeral team hoped to change William's mind – who declared he wanted to grieve in private – and he eventually decided to walk behind his coffin with Harry in a last-minute decision.
2. The documentary claims that the Queen ordered all televisions and radios in her Balmoral residence to be moved or hidden in fear of the young princes being traumatised by hearing harrowing details about their mother's death. They were allowed to sleep in on the morning after she died rather than being woken and told the devastating news.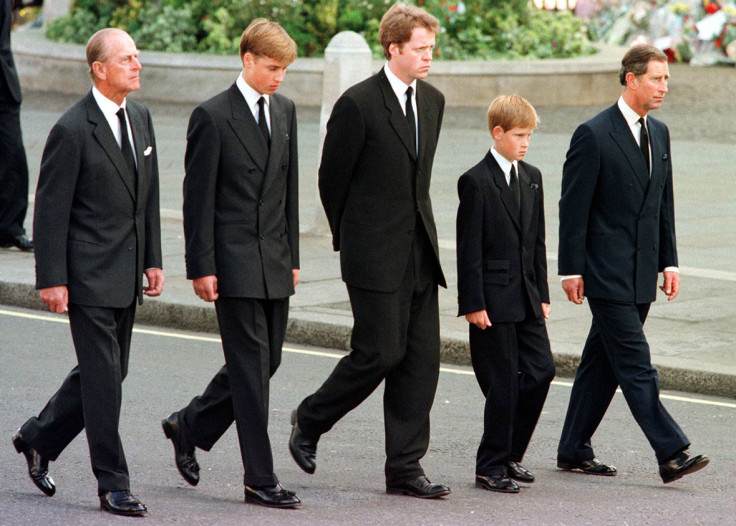 3. Prince Charles was initially barred by the Queen from taking the Royal Flight private plane to Paris to retrieve his ex-wife's body. Prince Harry reportedly begged to go with his dad, but was ordered to stay at home.
4. Diana's private secretary reveals that officials were worried they wouldn't have enough people to fill Westminster Abbey as they rushed to arrange her funeral.
He says: "There was no rule book to go to, no precedent, no tradition, nothing fitted the royal game plan.
"I remember saying if you get hold of a guest list for the Princess' Christmas drinks in 1995, invite everybody on that guest list and you won't have missed out anybody important."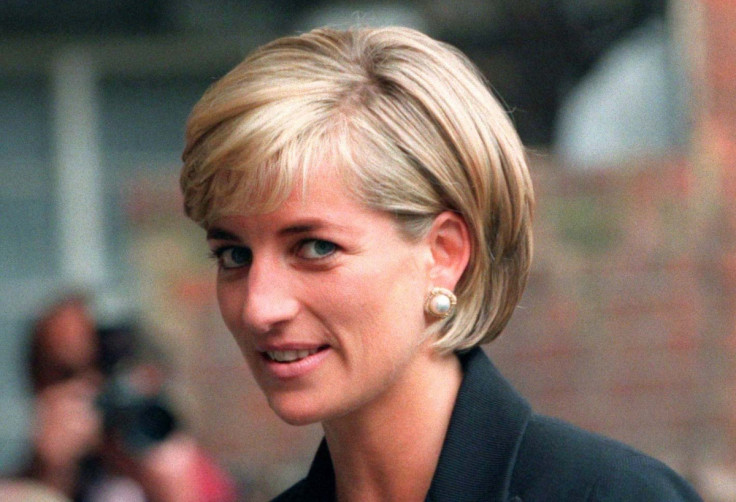 5. Diana's former butler Paul Burrell also travelled to Paris to make arrangements for her repatriation, along with her chauffer and security consultant Tebbutt. They were forced to set up a makeshift morgue for Diana's body as high August temperatures made the room where she lay incredibly hot.
6. Diana's body was laid to rest in a 50-stone lead-lined coffin and her pallbearers practised using two concrete kerb stones inside Westminster Abbey.
7. After the funeral, which was attended by approximately 2,000 people, Diana's body was taken to the Spencer family home at Althorp for a private burial.
Diana: 7 Days That Shook the Windsors airs at 9pm on Channel 5 tonight (30 May).