122mph Bike Liar Andrew Kelly Snared by Yorkshire Police after Web Boasts
Andrew Kelly lied to police about about who was riding his bike - then boasted of his dishonesty on Pepipoo online messageboard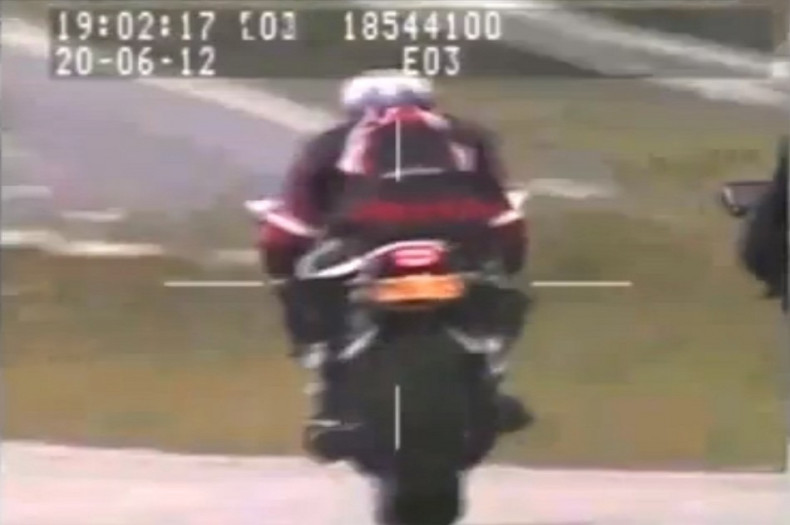 A man who was clocked by police speeding on a motorbike at 122mph has been jailed - after he bragged online about how he would beat the rap.
Biker Andrew Kelly was caught when he blabbed about his plot to trick police in a online message board.
Ironically, petrolhead Kelly worked as a MOT tester, making sure vehicles were safe for roads. But safety was far down his agenda last June when he sped along a Yorkshire road at 122mph.
He caught the attention of a traffic camera on the A63, which has a speed limit of 60mph.
When he got the speeding ticket, Kelly took to the Pepipoo website and gloated that he intended to avoid penalty points for speeding. He set out a range of cons using the web username 'AndyRoo.'
He told police he was not riding the bike at the time and that it was a prospective buyer named "Richard", who wanted to take the powerful for a test ride.
He later divulged on Pepipoo that he had mounted an appeal against a charge of using falsified information.
But police found out thanks to a tip-off from a user.
Kelly, 37, admitted perverting the course of justice and speeding. Investigations revealed Kelly had previously bragged about dodging a parking fine.
He was branded an "accomplished liar" by North Yorkshire Police.
Traffic officer Zoe Billings and Pepipoo collaborated to snare Kelly.
Billings said: "Unbelievably, Kelly published his intention to lie about who was riding his motorbike on the internet. When forum users spoke of their disgust at his dishonesty, he then bragged to them about how he had lied in the past and got away with not paying for a parking ticket.
"He tried to portray himself as a simple mechanic who was poor at paperwork, but in reality, he is an accomplished liar.
Pepipoo spokesman Stephen Smith said: "We fully support the fundamental rights of motorists accused of criminal offences to use any applicable legal defences to defend themselves, and are always ready to help them in doing so. However, we will neither condone nor assist in any attempts to pervert the course of justice."