A tweet atrributed to Lisa Bonet has fueled speculation as to the actresses personal insight into her former co-star Bill Cosby.
Cosby faces a barrage of accusations by up to 16 women, regarding alleged historical sexual assaults.
According to Hollywood Life, Bonet, who played the TV star's daughter on US sitcom The Cosby Show, wrote in a strongly word message on Twitter : "According to the karma of past actions, one's destiny unfolds, even though everyone wants to be so lucky... Nothing stays in the dark 4ever!"
While the tweet does not at any point make direct reference to Cosby, the comment is assumed to allude to the growing public sex scandal surrounding the TV Star. It has not however been confirmed whether the tweet sent from an account with the Twitter handle @Lilakoi_Moon, is from a verified account or is in fact a fake.
A subsequent tweet from the account said: "Be patient and be positive even when problems all around you. Time heals almost everything, give it time!! Golden rules of life...."
According to the karma of past actions, one's destiny unfolds, even though everyone wants to be so lucky... Nothing stays in the dark 4ever!

— Lisa Bonet (@Lilakoi_Moon) November 22, 2014
The remarks follow a statement by Bonet's former co-star, child actor Raven Symone, who vehemently denied that she had ever been the victim of abuse by the entertainer, while working on the family show, after a false report suggested that she was filing a case against the star for molestation.
Several high profile women including former supermodel Janice Dickinson, actress Louisa Moritz and Hulk star Lou Ferrgigno's wife Carla, have come forward to accuse the entertainer of committing acts of sexual abuse after allegedly drugging them.
Law and Order actress Michelle Hurd is the latest star to speak out about her personal experience while working with Cosby, Showbiz411 reports.
Writing on Facebook the actress makes claims of improper conduct by the TV star adding that he attempted to silence her.
She writes: "LOOK, I wasn't going to say anything, but I can't believe some of the things i've been reading, SO here is MY personal experience: I did stand-in work on The Cosby show back in the day and YES, Bill Cosby was VERY inappropriate with me. It started innocently, lunch in his dressing room, daily, then onto weird acting exercises were he would move his hands up and down my body, (can't believe I fell for that)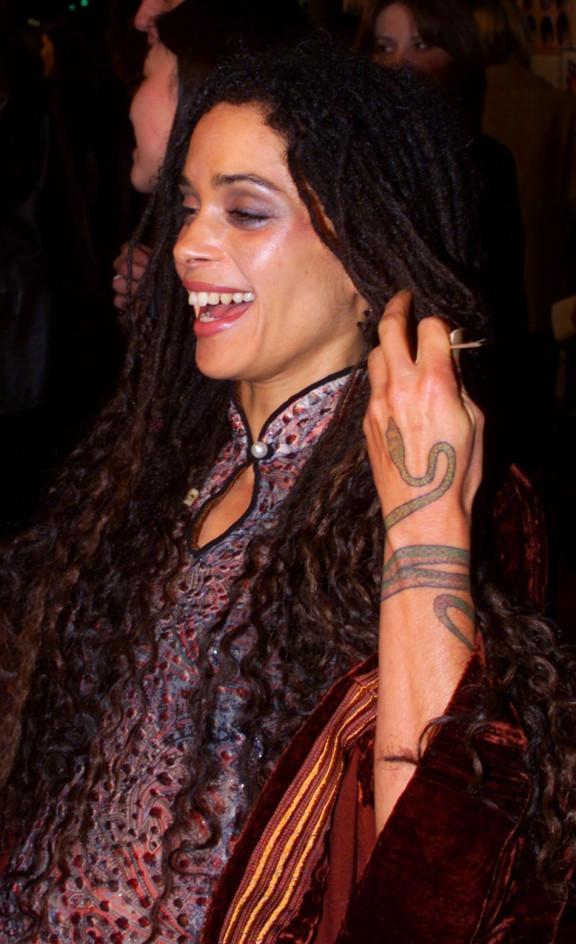 "I was instructed to NEVER tell anyone what we did together, (he said other actors would become jealous) and then fortunately, I dodged the ultimate bullet with him when he asked me to come to his house, take a shower so we could blow dry my hair and see what it looked like straightened. At that point my own red flags went off and I told him, "No, I'll just come to work tomorrow with my hair straightened".
"I then started to take notice and found another actress, a stand-in as well, and we started talking..... A LOT .... turns out he was doing the same thing to her, almost by the numbers, BUT, she did go to his house and because I will not name her, and it is her story to tell, all I'll say is she awoke, after being drugged, vomited, and then Cosby told her there's a cab waiting for you outside. I have ABSOLUTELY no reason to lie or make up this up! Anyone that knows me, knows that! Now you have a first hand account of my experience with Mr. Cosby," she concluded.
Cosby has maintained his silence in relation to the allegations and has continued to make public appearances in a series of live shows, during which he even jokingly alluded to the allegations of sexual abuse.
During the performance, the 77-year-old made direct reference to the sex scandal, putting his head in his hands and pretended to sob, as he joked that parents would not let their children near him.
"Parents are coming and taking their children home, saying to me ''Bill Cosby you are an evil man!,' the entertainer joked, as fans in the audience laughed and applauded.
His lawyer, Martin Singer, has released a statement calling the rape allegations 'increasingly ridiculous' and 'completely illogical.'
"This situation is an unprecedented example of the media's breakneck rush to run stories without any corroboration or adherence to traditional journalistic standards," said Singer.
"Over and over again, we have refuted these new unsubstantiated stories with documentary evidence, only to have a new uncorroborated story crop up out of the woodwork. When will it end? It is long past time for this media vilification of Mr. Cosby to stop."
The growing number of accusers has prompted Netflix to postpone the broadcast of his new comedy special, which was due to air the day after Thanksgiving. NBC has also backed out of a comedy project they were developing with the TV star.
TV Land has also announced they will no longer air reruns of The Cosby Show on the network.
Cosby also pulled out of scheduled interviews with Queen Latifah and David Letterman.