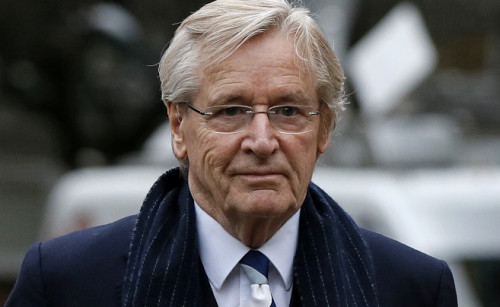 A woman has told a court she was raped by the veteran TV actor Bill Roache at his home when she came to visit his newborn baby.
The woman, who was 15 at the time, says she was raped twice by the Coronation Street actor at two homes he owned in Haslingden, east Lancashire in 1967.
The alleged victim, now aged 62, told the court he first raped her in the bedroom of his house when she went to visit his daughter Vanya, who was born in April of that year.
She told Preston Crown Court Roache took her into the bedroom of his bungalow and committed a "cold and calculated" rape. She said he didn't attempt to remove any of his or her items of clothing during the alleged attack and simply pushed her underwear to one side.
She said: "There was no warning to anything that would have happened. There was nothing to suggest that anything improper was going to happen. It happened before I realised it. I didn't know what to do. I was panicking. I didn't have to fight him. He was not aggressive in any way.
"I thought it was my fault."
Roache, 81, is accused of five counts of indecent assault and two counts of rape involving five girls aged between 11 or 12 and 16 between 1965 and 1971. He denies all charges.
During a police video which was played to the jury, the woman described how Roache allegedly raped her a second time a few months later at a cottage he also owned in Haslingden.
She said he had invited her into his home, where he "grabbed" her and again raped her against a wall.
When asked why she did not attempt to escape from Roache after he began attacking her a second time, she replied: "He was too big and I was just shocked. You just go into shock and you just freeze. A horrible, horrible experience."
She told police she didn't mention the incident for so long as she thought she was to blame for the attack, because she entered Roache's house again.
She said: "All these years I have never brought it to anyone's attention. I chose not to say anything. I thought I was to blame, especially the second time. I was gullible. I was a kid. I would never have repeated it to anyone."
The woman said she did not see Roache again until years later when he walked past her at a carnival. She told the court he walked up to her and said: "Oh hello, I know you don't I?"
Roache denies all the allegations against him.
The trial continues.