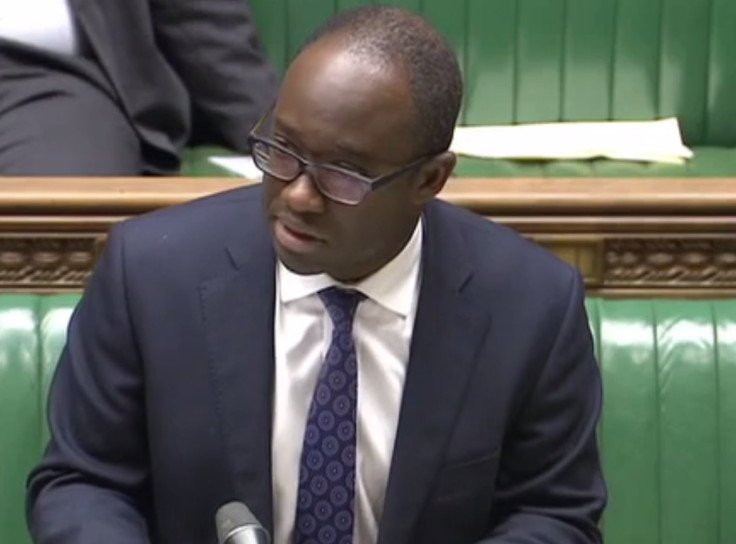 A Bill that would have wiped clean the criminal records of 50,000 gay men in the UK has been filibustered by a Conservative minister in the Houses of Commons. The private member's Bill, which was dubbed the "Turing Bill", would have pardoned dead and living men who received convictions for same-sex offences before the law was changed in 1967.
But at a debate on Friday (21 October), the Bill fell at the first hurdle after Tory Justice Minister Sam Gyimah spoke for 25 minutes and "talked out" the proposal.
There were cries of "shame" and "shameful" from angry MPs as the final seconds of the debate ticked down and it became evident that the Bill would not be voted on.
Scottish National Party MP John Nicolson proposed the Sexual Offences (Pardons) Bill, which was influenced by the 2013 pardoning of Alan Turing, the famous World War Two codebreaker convicted for gross indecency charges.
It comes after a 2015 petition signed by over 600,000 people demanding that other gay men should also be pardoned, following the success of the movie The Imitation Game where Benedict Cumberbatch played Turing.
However, speaking in the House of Commons, Gyimah argued the "Turing Bill" could clear people of convictions still considered crimes – such as sex with minors and "non-consensual sexual activity".
Gyimah said: "I support the intentions behind my honourable friend's Bill. We share the same objectives.
"The proposed blanket pardon would not provide for robust checks to ensure that only those who clearly meet the criteria can be claimed to have been pardoned.
"It would lead to, in some cases, people claiming to be cleared of offences that are still crimes including sex with a minor and non-consensual sexual activity.
"For example, under the disregard process, the home office has rejected several applications where the activity was not consensual and other where the other party was under 16-years-old. These offences were captured under offences such as gross indecency at the time but are still crimes today.
"It is important that a pardon for the living takes place only after due process has taken place."
Gyimah said instead, the Government intends to bring forward its own version of the Bill in the form of an amendment to the Policing and Crime Bill.
Nicholson accused the Government of hijacking his Bill. He said: "The amendment accepted by the Government would grant an automatic pardon to the deceased and of course that's great, but my Bill provides the same provision. But I have to ask the House, should we not prioritise the living over the dead?"