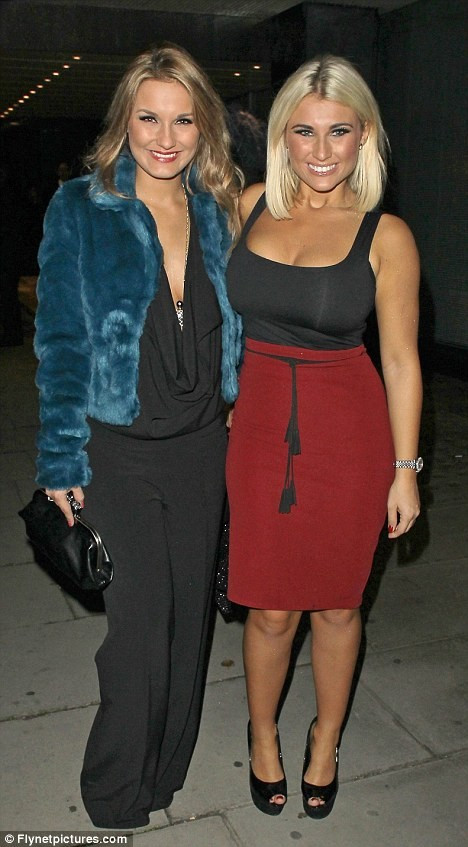 It would seem that the vicious gang of girls that attacked 'The Only Way Is Essex' girls, Sam and Billie Faiers, was not a 'one off'. This is proved by publically available crime statistics on the Jet Black club, situated on London's West Central Street.
The club was last month closed down and their licence revoked for failing to prevent crime and disorder, failing to ensure public safety and failing to ensure the prevention of public nuisance.
The late-night club is filing to appeal against the revocation of their licence, which under UK law means they can continue to operate until the process is accepted or denied.
The police review application dated May 27 shows some frightening statistics in relation to the Jet Black Club in the 18 months it has been open; it has seen six GBH assaults, 20 ABH assaults, 325 thefts and one serious sexual assault. These are the highest in Camden and are considered 'extremely high' by police.
Between the hours of 2am and 7am it is considered one of the most dangerous hubs in London with police considering the club a 'crime generator'.
The police report documents some of the more serious crimes to have happened since it reopened in late 2010, including an 18-year-old girl who was plied with free drinks from a barman and then raped.
There was also an incident that involved three doormen assaulting an innocent man who 'looked a bit like' someone that owed them £25, resulting in the man having a 5cm long gash to his scalp and eight stitches. They also stole his mobile phone and the £200 cash that was in his wallet.
The Jet Black Club will continue to sell alcohol until the appeal is heard in November.