Billionaire Trump adviser who backs president's immigration crackdown 'bought' secret NZ citizenship
Peter Thiel became a Kiwi citizen in 2011 without leaving California.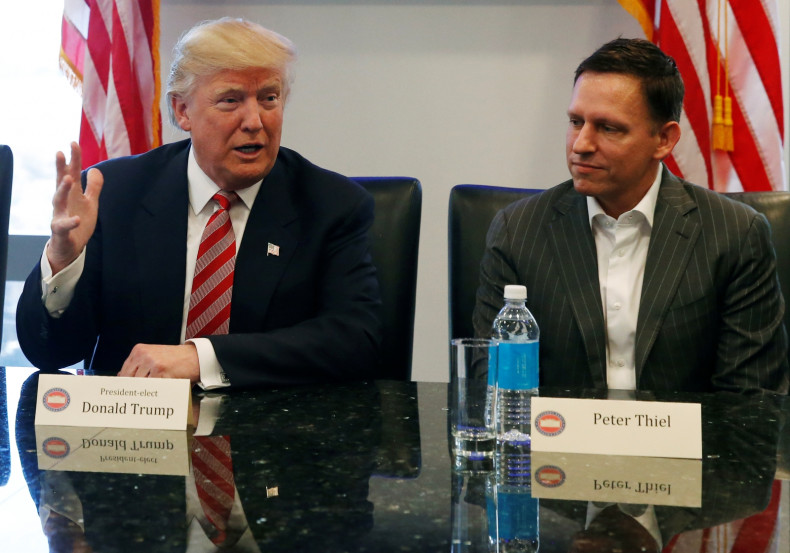 A billionaire adviser to the US President who supports Donald Trump's policy to restrict Muslim immigrants allegedly obtained New Zealand citizenship in a secret deal without ever having lived there.
The release of government documents revealed that co-founder of PayPal, Peter Thiel, did not appear to have left California to get New Zealand citizenship, which he obtained in a private ceremony at the country's consulate in Santa Monica in 2011.
Prospective citizens are required to live in New Zealand for the majority of five years as well as plan to live there afterwards. In his application he reportedly declared he would continue to live in the US.
His case and the secrecy surrounding it, have sparked concerns that citizenship in the South Pacific country can be bought.
Thiel has not made any public comments about his citizenship and defended the policy announced by Donald Trump to restrict entry of nationals from seven mainly Muslim countries. He has reportedly donated $1m (£790,000) to Trump's election campaign and acts as a technology adviser to the president.
"In the course of pursuing my international business opportunities, my travel, personal philosophical commitments and benefaction, I am happy to say categorically that I have found no other country that aligns more with my view of the future than New Zealand," he wrote in documents released after a freedom of information request.
He said he had looked into the technology sector in the country and considered business opportunities there after consulting with the then prime minister, John Key.
Thiel, who was born in Germany, gave £600,000 to the Christchurch earthquake relief effort and the country's department of internal affairs said that his investment in local companies, and entrepreneurial expertise means that granting him citizenship "would be in the public interest due to his exceptional circumstances".
But opposition MP, Iain Lees-Galloway from the Labour party, alleged that the granting of his citizenship was "entirely about money", and that "New Zealanders deserve answers".
"Why did the minister believe that granting New Zealand citizenship to Mr Thiel was in the public interest because of exceptional circumstances of a humanitarian or other nature?" he said, according to the New Zealand Herald.
It has also emerged that Thiel was backed by some of the country's wealthiest businessmen who wrote letters of recommendation.
The Silicon Valley billionaire co-founded PayPal and was the first Facebook investor. He also paid for a lawsuit that closed the the gossip website Gawker. Forbes estimates his total networth at $2.7bn, which would make him New Zealand's third richest citizen.
After Trump said that he would prioritise Christian refugees, a spokesman for Thiel said he "doesn't support a religious test, and the administration has not imposed one".