Made In Chelsea star Alexandra 'Binky' Felstead has confirmed she is expecting a baby with her co-star Josh 'JP' Patterson.
The 26-year-old revealed that the pregnancy has come as a "huge shock" but believes it will be the beginning of a new chapter for the on-off couple.
Sharing a photo of her protruding baby bump on social media, she announced the news of the forthcoming arrival, writing: "When you get the best surprise you never knew you always wanted ... There's a little 'buh' on the way."
In an interview with Hello! magazine, she explained: "This is a new start and a new chapter in our lives. I want to be a little family, to be honest. But I'm going to be OK either way. Whatever happens, this baby is not going to be affected. And I know Josh will be part of the baby's life whether we are together or not. We are a unit now," she added.
Patterson explained that while the pair are not currently in a relationship, they are taking things slowly but don't feel compelled to get back together because of the baby.
"Where we're both being very mature is with the fact that you should never get back together just because there's a baby in the picture," he said. "It has to be for the right reasons. We love each other a great deal, and there's no pressure - but you do have to take the past into consideration, where there have been a few hiccups. We're just taking it very easy."
Felstead added that the former couple are tentatively considering the possibility of a future together. "But we're not dating anyone else. We're going on dates and hanging out.
"It would be silly for us to rush back into anything, but we want to focus on the future now rather than the past. We're starting this year with a completely blank slate. It's a new start. We're incredibly lucky, we feel so blessed to be bringing this life into the world."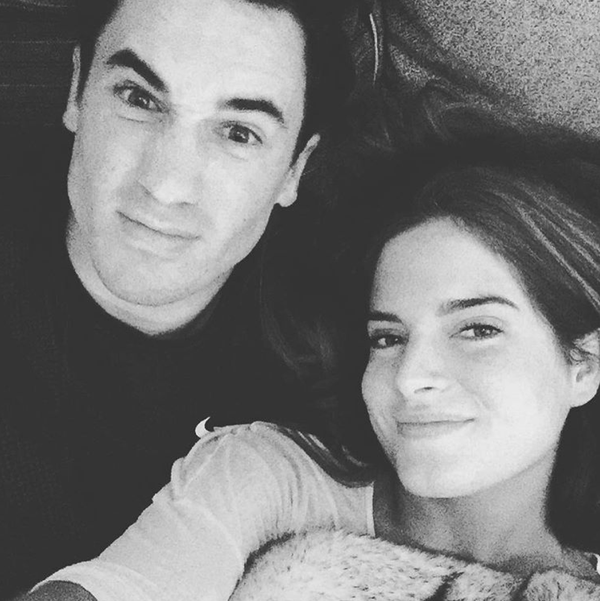 A source also told MailOnline that the shock baby news will be featured on the next series of Made In Chelsea. "Binky is set to return to MIC. She will be filming parts of her pregnancy throughout the next series. She has grown up on the show and wanted to share such an important time with viewers," said the source.
"At this stage, she doesn't know how the baby will feature when born. There is still lots to talk about. She only filmed scenes telling the cast on Sunday night. It's been so hard keeping it secret and she's so happy and relieved to now be able to share the good news."
The couple's turbulent relationship history has been well-documented in the E4 reality show ever since they first began dating in the summer of 2015 during the Made In Chelsea spin-off season in Los Angeles.
Despite going through a rocky patch which led to a split, last year the model insisted she wanted to give their romance another go.
"JP and I have been on and off for two years – what's the point in throwing it away?" she said. "I've still got my guard up; he's saying all of this amazing stuff to me but actions speak louder than words.
"He's not like the other guys on the show who get drunk and cheat. He's loyal, and protective, and that's all my mum wants for me," she said.