BioWare's new game Anthem takes us beyond 'The Wall' at E3 2017
Mass Effect creator's next project unveiled at EA Play.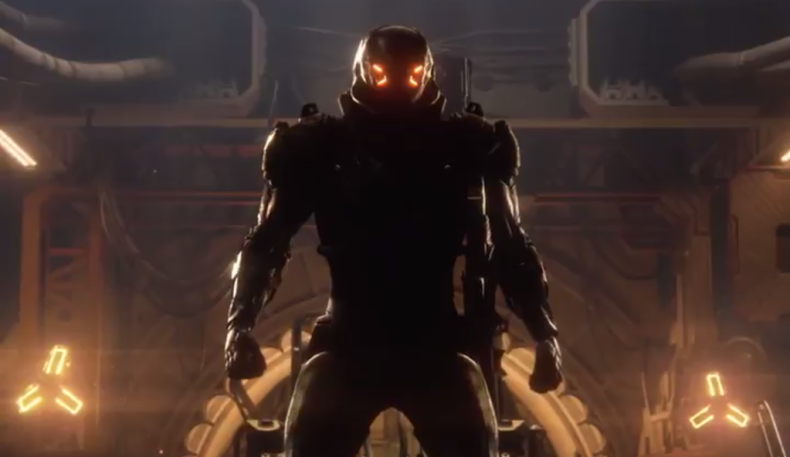 BioWare is returning to the science fiction genre with a new game called Anthem, which is set for release sometime before March 2019. The title was revealed by EA at the publisher's E3 2017 conference, EA Play.
Anthem debuted with a short teaser trailer (embedded below) at the event in Hollywood, California, which offered a first look at the graphical style and potentially the main character. The game is expected to launch for Xbox One, PS4 and PC.
Touted as the next major IP from BioWare's flagship studio in Edmonton, the game has been in production since 2012 under the codename Dylan, with working beginning after the Canadian team finished work on the original Mass Effect trilogy.
Mass Effect: Andromeda, the most recent entry in the franchise, was developed by BioWare Montreal.
With Mass Effect officially on hiatus after the less-than-stellar reception for Andromeda, BioWare is looking to bounce back with Anthem - an action-adventure game with online elements that ditches the RPG genre the developer is renowned for.
The almost minute-long teaser showed a post-apocalyptic world with what appeared to be a human colony hiding away a large quadruped alien beast behind "The Wall". The footage also showed a humanoid character in a suit of armour preparing to go into battle.
Aside from the brief footage, very little else is known about the title. In previous interviews, BioWare general manager Aaryn Flynn promised "a new universe full of new characters, stories, and gameplay." The game has also been compared to recent online-focused games such as Ubisoft's The Division and Bungie's Destiny franchise.
Anthem had previously been expected to release before the end of EA's current fiscal year, however the game was pushed back until the end of FY2019 in May. At the time of the delay, EA CEO Andrew Wilson explained that the decision was made to "add more to the disruptive new social designs for our players."
"We are very pleased with the progress of our new action IP from BioWare," he said. "The design is stunning, gameplay mechanics are excellent, and the action is exhilarating."