What could steal the show at E3 2017? Xbox Scorpio, FromSoftware, Bethesda's new IP and more
E3 2017 is about big news and bigger surprises, but what will be the most talked about stories?
E3 is imminent. Attentions are about to turn to gaming's annual LA trade show, where players around the world will learn more about the games they'll be sinking serious time into over the next year, and often beyond.
EA, Microsoft, Bethesda, Ubisoft, Sony and Nintendo will present (in that order) the best of what they're working on, starting on Saturday night and concluding Tuesday evening. It's going to be a week of big news, but what will be the biggest?
Here are five games, developers and a certain piece of hardware, that could steal the show at E3 2017.
FromSoftware
It's been over a year since Dark Souls 3's release and we don't yet know what's next for FromSoftware.
Whenever the studio is ready to announce its current project, there is sure to be an immense amount of interest in the direction the developer decides to take.
Will we see a Bloodborne sequel on PS4, a new 'Souls-like' game entirely or something that moves the company past its immensely popular series - now a genre unto itself - and offer something different.
Whatever it is, it has the capacity to be one of the most talked-about games of E3.
Bethesda's 'Starfield'
Starfield is the most likely entry on this list to take home the mantle of E3's most talked about news story... if it's real, and if it's announced. Multiple reports have suggested it is, and that it will be the star of Bethesda's press conference in the early hours of Monday morning (12 June).
Starfield is believed to be a space-faring sci-fi RPG, made in a similar mould to Fallout and Elder Scrolls. If it is to sit alongside those towering series, its announcement will be a huge moment whenever that may be.
Super Mario Odyssey
The only game on our list that we know with certainty will be one of the stars of E3. Nintendo's big Christmas game for its new Switch console will be the focus of its Tuesday afternoon showcase and the livestream set to follow it.
Odyssey will return Mario to the large, open levels of Super Mario 64 and Super Mario Sunshine, and four years on from the plumber's last big outing hopes could not be higher for the new game.
Essentially, and perhaps unfairly, anything other than a genuine game of the year contender will be a disappointment. Likewise, anything other than an E3 showing that blows gamers away will also be a letdown. No pressure.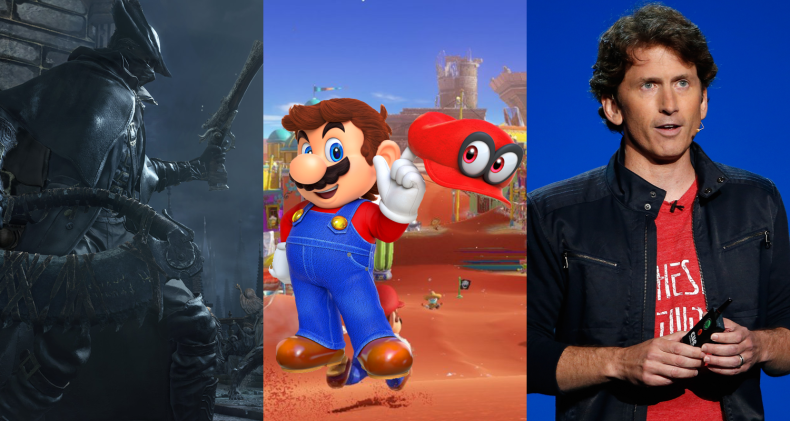 Project Scorpio
We know Project Scorpio is very powerful and games running on it will look incredible, but we only know what a few of those games will be. Crackdown 3, Sea of Thieves, State of Decay 2 and a new Forza will be on show, but that's not the most inspiring line-up.
Microsoft's Xbox division needs to reveal games that get people interested in the brand ahead of Scorpio's release, and set up a tantilising late 2017 and 2018 that gives people a reason to purchase the new console.
If Xbox can deliver at E3, and that is a very big ask, Scorpio could well steal the show.
Ubisoft surprise
Ubisoft always has a surprise up its sleeve. Sometimes this means attention-grabbing announcements like Watch Dogs and The Division, sometimes it means something smaller-scale and unexpected, like Steep.
Ubisoft's surprises have become a staple of E3, and Ubisoft will be expected to deliver something unexpected once again on Monday evening. Should that happen, and should they have a major new IP to show off, it will surely generate a lot of interest.
For all the latest video game news follow us on Twitter @IBTGamesUK.