Mass Effect series 'on hiatus' as BioWare downsizes Andromeda studio in Montreal
Montreal developers moved on to BioWare's new IP and Star Wars Battlefront 2.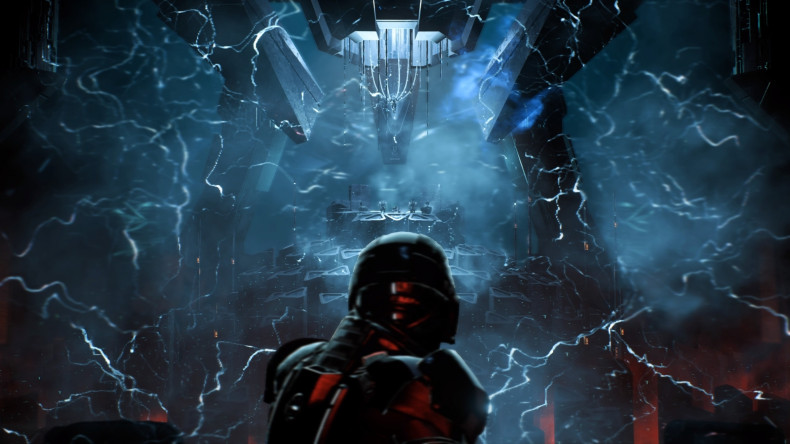 BioWare's once-enormously popular sci-fi RPG series Mass Effect has been put on hiatus following the lukewarm reception to anticipated sequel Mass Effect Andromeda, which launched in March five years after its predecessor.
Kotaku's Jason Schreier reports that BioWare's Montreal studio, which led development of Andromeda, has been downsized, but adds that the team will continue to support the game's multiplayer.
He also implies that nobody has been sacked. Rather, they've been moved around the wider business of parent company EA.
Those left at BioWare Montreal will aid in the development of BioWare's new IP - codenamed Dylan - which is expected to be announced at EA's E3 2017 press conference next month.
It seems the new game is now the focus of all three of BioWare's studios, with the main studio in Edmonton leading development and the Austin studio also helping out.
Some BioWare Montreal employees were transferred to EA Motive last month to work on this winter's blockbuster shooter Star Wars Battlefront 2.
In response to Kotaku's report, EA issued a statement attributed to BioWare Montreal's studio director Yanick Roy.
"Our teams at BioWare and across EA put in tremendous effort bringing Mass Effect Andromeda to players around the world," he said. "Even as BioWare continues to focus on the Mass Effect Andromeda community and live service, we are constantly looking at how we're prepared for the next experiences we will create.
"The teams in EA Worldwide Studios are packed with talent, and more than ever, we are driving collaboration between studios on key projects."
"With our BioWare and Motive teams sharing studio space in Montreal, we have BioWare team members joining Motive projects that are underway. We're also ramping up teams on other BioWare projects in development.
"There will be much more to come from BioWare in the years ahead."
The statement can safely be taken as confirmation that Kotaku's report is accurate.
Andromeda's five-year development was "brutal" according to the report, with sources cited as describing how "technological challenges and "a major scope change late in development" troubled the project.
Mass Effect Andromeda was criticised for some wonky animations and questionable writing, but still received largely-positive reviews. However, it didn't come close to matching the critical success of its predecessors.
You can read IBTimes UK's review of Mass Effect Andromeda here.
The downsizing of a team following such a large release is fairly normal, but given Mass Effect's prior popularity EA will have certainly had an eye on starting development on a sequel straight away had it been a larger hit.
The series is too successful to be killed off completely however, and may well return one day. In fact, Earlier this week during an earnings call, EA CEO Andrew Wilson said: "Our expectations for Mass Effect are still strong for the future and the franchise overall."
For all the latest video game news follow us on Twitter @IBTGamesUK.