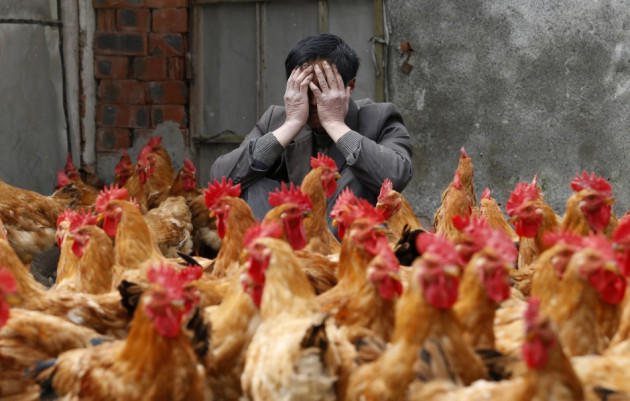 A seven-year-old girl has been hospitalised with the H7N9 bird flu virus in the Chinese capital Bejing.
Officials confirmed the development as the number of infections continues to mount. The virus has killed nine people in the country so far.
The girl fell ill on Thursday 11 April. Her parents are poultry traders, suggesting she may have been regularly exposed to diseased hens, which transmitted the illness to her.
The appearance of the deadly virus in Beijing marks a new stage in the spread of H7N9 through the population.
A total of 28 cases of bird flu have been detected in China since February, raising fears that the virus could spread in a global pandemic.
No cases have yet been reported outside China. Confirmed cases cluster in provinces in the east of the country, near the East China Sea.
There is no proof that the virus can pass between humans, said the World Health Organisation in a bid to calm fears.
In the affected parts of China, the outbreak of H7N9 virus has turned once bustling bird markets eerily silent and empty, after the government ordered them to be closed down in a bid to contain the spread of bird flu.
Hard hit by the move are poultry traders who are generally poor and now face losing their only source of income.
Trader Zhang Mingbao said: "In 2003 and 2004, our market was shut down too during the H7N9 bird flu scare, but the situation wasn't as serious as it is now."
"Not that many people died then. More people died this year, and people are more aware of self-protection now," he told the BBC.
China has been praised by the WHO for its transparency about the latest outbreak of a deadly virus within its borders. The Communist government was criticised for withholding information on the Sars outbreak in 2003. It went worldwide and killed 744 people, infecting more than 8,000.
March saw the highest number of cases of bird flu, with 23 people infected and six of them dying. So far this month, one person has been killed by H7N9.