A dog rescued from a Merseyside cemetery had to be put down after it was found to have had every bone in its body broken in the worst case of cruelty local animal welfare workers had ever seen.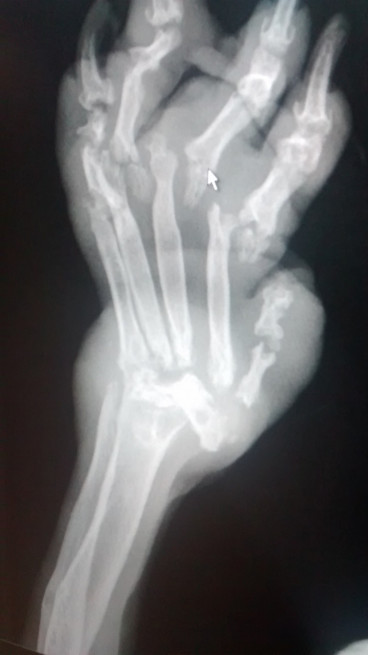 The dog was found by members of the public in undergrowth off Collin Road, in Prenton, Merseyside, on 25 January.
Four different vets, including a bone specialist, all agreed it was not possible to fix the extensive damage. The dog, named Elmo by his rescuers, had injuries were so severe that he was later euthanised on veterinary advice.
Animal welfare officer for the RSPCA John Littlewood said: "When Elmo was found, he was covered in faeces and smelled of stale urine, and had severely overgrown claws that curled back on themselves.
"I suspected he had two broken back legs and took him straight to a vet. They made him comfortable and x-rayed him.
"I was shocked when the vet came back to say there was almost no bone in the dog's body which had not been broken, he had broken hips, broken 'wrists' and cartilage damage.
"The vet believes some of the injuries could date back several years. It's difficult to imagine the pain and suffering this poor little dog has endured. I have dealt with some shocking cases but this is the most severely injured dog I have ever helped, even when I've dealt with dogs hit by cars their injuries have not been as extensive as this."
"I strongly believe he was dumped and left to die in the cold. He was caked in filth and urine, so I suspect he may have been kept caged up for some time.
The RSPCA is now investigating and is urging anyone with any information about Elmo to contact the appeals line on 0300 123 8018 and leave a message for Inspector Anthony Joynes, who is investigating.