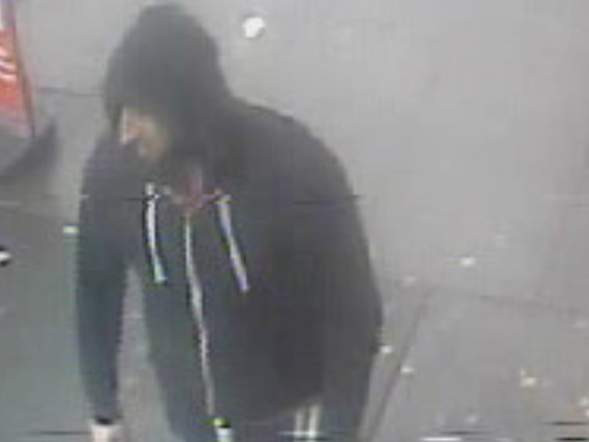 A man is being hunted by Birmingham police after he headbutted another man for taking too long to use a cash machine. The attacker, thought to be an Asian man aged in his 30s, was wearing flip-flops and appears to have a distinctive pointed nose, West Midlands Police say.
After the attack, which happened near Birchfield Road post office in the Aston area of Birmingham, the 34-year-old victim was left with a black eye.
CCTV footage showed the attacker wearing a navy Nike hooded top and pale blue Adidas bottoms and driving away in a silver Nissan Qashqai after the attack, which took place at 11.15am on 4 January.
PC Leigh Harrison said the attack was "completely unprovoked. The victim was using the ATM for no longer than a couple of minutes, but apparently that warranted being headbutted. Anyone who reacts so irrationally – and so violently – needs catching, so I'd urge anyone who believes they recognise the man to contact me.
"The man was wearing flip-flops, unusual given that it was the middle of winter, while the CCTV seems to show him having a prominent, angular nose."
West Midlands Police have released pictures of the Asian man. Anyone who believes they recognise the offender, or knows anyone matching the description who has access to a Nissan Qashqai, is asked to call PC Harrison in the Violent Crime team at Bournville police station on the police non-emergency number 101.